For all of Jon's other Season Preview Interviews – CLICK HERE
After a few decades of foreign players coming to America to prove themselves on the college basketball court, the next logical step is for foreign coaches to come to America to showcase their own skills.  St. Mary's has a proud tradition of Australian basketball players who have gone on to gain fame in the NBA (including Patty Mills/Matthew Dellavedova), and Marty Clarke is entering his 3rd season with the Gaels as an assistant coach.  He has spent most of the past 3 decades in Australia as a player (including the 1987 Junior World Championships) and coach (including the 2012 Olympics), and will now try to help St. Mary's get back to the postseason for the 9th straight year.  HoopsHD's Jon Teitel got to chat with Marty about why he moved to America and why half of his roster did so as well.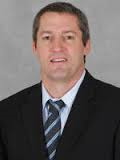 You grew up in Australia: how did you 1st get into basketball? I lived in a very small town that eventually built a new indoor facility. I mostly got into the sport through school, but I was 1 of the few that kept playing it because our region is dominated by Australian Rules football.
In the 1987 FIBA U-19 World Championship you scored 2 PTS in a 4-PT loss to team USA: which of the Americans impressed you the most (Larry Johnson/Gary Payton/Lionel Simmons/other)? That knocked us out of the medal round. The whole US squad was good (Stacey Augmon/Stevie Thompson/Scott Pritchard/etc.) but we had no idea who any of them were because it was before the Internet! I think that 11 of them went on to play pro ball, but the Yugoslavian team was even better (Toni Kukoc/Vlade Divac/Dino Radja/etc.).
You spent almost 3 decades as a player and coach in Australia: who is the best Australian basketball player that you have ever seen? Andrew Gaze/Andrew Bogut rank pretty high and Patty Mills would also have to be on that list. Ian Davies was a great scorer in international competition who actually grew up in Iowa, and there is a whole crop of young guys coming through now like Dante Exum/Matthew Dellavedova.
Why did you eventually decide to come to America in 2013, and how did you end up at St. Mary's? Coaching basketball in Australia is a limited profession due to the lack of full-time opportunities. Most of the jobs are administrative or just individual skill instruction, but I like the challenge of constructing a team and engaging in the thrill of competition. St. Mary's is a school that had a lot of Australian players so I had a pretty good idea of what it would be like. It is unfortunate that every time you turn on the TV it seems like there is something dangerous going on in America, but the psyche in California is very relaxed and this program has a long tradition of winning.
You work for Coach Randy Bennett: what makes him such a good coach, and what is the most important thing that you have ever learned from him? His greatest strength is his competitiveness even though he is regularly the underdog. We have as good a team camaraderie as anyone in the country, which is a strong Australian value as well. He gets the most out of his talent and blends the pieces together extremely well. He is very well-prepared but does not try to complicate issues in terms of how he delivers his information.
In the 2015 NIT you lost to Vanderbilt: what did your team learn from that game that you think will help them this year? We were disappointed with the way the season ended because I thought we were good enough to advance but we did not play well enough against a young Vandy team who should be good for the next couple of years. We will be extremely young this year ourselves so we have to make it easy and keep the message clear. It is already a complex game as it is, so it does not help to make it any more complex.
You lost each of your top-4 scorers from last year: how will you try to replace all of that offense? That is what happens most years at many schools, but people always step up. We have Joe Rahon eligible after transferring in from BC, but replacing Brad Waldow immediately will be tough. Calvin Hermanson broke Kevin Love's scoring record in Oregon and now he will get opportunities to do that for us.
You do not have a single senior on the roster: do you feel that this is a rebuilding year or do you really believe that you can contend for a conference title this season? Joe is an outstanding leader even as a junior. We have had senior-laden teams do well the past 2 years, but this year we are deep and talented due to our international influence. Those guys have been playing against men on the international circuit, which is different than facing high school players, so we expect to be successful.
6 of the 12 players on your roster are from Australia: how has the school able to create such a pipeline of talent? They brought over some guys early who they treated very well, and those players went back with good stories to tell. Kids can see that there is a genuine path to development and everyone enjoys the community here because it is kind of like Australia. There is a small campus so everyone knows everyone else and the climate is similar, so all the guys enjoy their college experience.
What are your goals for the upcoming season, and what are your expectations for the upcoming season? The goal is always to win your league and make the NCAA tourney, which we certainly expect to do. We want to do well in non-conference play and then punch our ticket to the tourney. If you expect anything less than that, you will probably get less than that. It is not a rebuilding year but rather a competition year.