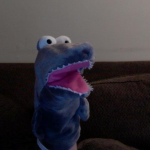 -We are planning on recording a season wrap up podcast some time this week, so be on the lookout for that.
-Chad and I were joined by Galen Clavio and ESPN's Joe Lunardi yesterday for where we recorded what we called a State of College Basketball podcast, where we focused on several aspects of the game such as out of conference scheduling, the current selection process, the lagging popularity of the game early in the season, how the season plays into the NCAA Tournament and whether or not the field is structured the right way, and other various topics.  We're having some technical difficulties getting the mp3 version of that created, but we hope to have those ironed out in the next couple of days.  Once we do, we will post that.  We are anxious to get that posted, but it isn't like the state of the game is going to change in the next 48 hours or so.
-We have begun the countdown to next season!  The season will officially begin, as always, on the second Friday in November.  We are assuming there will be a noon tip as there has been in year's past.  Our countdown clock is already running!  CLICK HERE
-I'm so glad the championship game was as good as it was, because it erased two of the most boring Final Four games that we've seen since 2006.  What Villanova did against Oklahoma was insane.  It was absolutely shocking to see them absolutely pile drive the Sooners.  Not only was it the best I'd seen Nova play all year, it may have been the best game I have seen any team play in the last several years.  In fact, maybe ever!  The 1990 UNLV win over Duke was impressive.  This may have been even more impressive.
People are saying last night's championship game was perhaps the best ever.  We seem to hear that every three or four years after we've seen an outstanding championship game.  I didn't realize this, but apparently it was the first time a championship game had ended with a buzzer beater since 1983.  There was a buzzer beater in 2008 when Kansas tied Memphis at the end of regulation, but that didn't end the game.  It merely tied it and sent it to overtime.  I was enjoying last night's game so much that I was almost selfishly upset to see him hit the shot.  It dawned on me that instead of getting an extra five minutes, that the game and season were now over.
But…a big time congrats to Villanova.  They are the first non FBS (previously div 1A) football school to win the national championship since….Villanova in 1985.  The last two tournaments saw Nova go out in the round of 32 in heartbreaking fashion.  Last night the frustration finally came to an end.  Not only was Nova's run impressive, they beat three teams that had been ranked #1 in Kansas, Oklahoma, and North Carolina, two other teams that had been ranked in the top ten in Iowa and Miami FL along the way.  Not once were they the beneficiaries of a major upset, and their road to the championship was as challenging as anyone's in recent memory.
-We talked about this some with Joe Lunardi yesterday, but as big as college basketball is at the end of the season, it never seems to carry over into the following season.  College basketball begins so unceremoniously, and it is genuinely frustrating to those of us who love the game and want it to be more popular.  There are 351 teams.  68 make the tournament.  About 45 of them will actually land inside the bubble.  That's 306 teams that are basically eliminated throughout the course of the 30ish game season.  That is an incredibly high stakes season with tons of meaningful games all year long!  Right out of the gate in November, especially with the exempt tournaments, we have games that shape the course of the entire season!!  And, DOZENS of people tune in to watch!!  That's what is so frustrating.  Their are exciting high stakes games all year long.  If people love the tournament, then they should also love the regular season.  That's how teams get to the tournament.  I say it every year, but March starts in November!!!