For Chad Sherwood's UTR Game of the Day between Boston University and Saint Peter's College, and the rest of today's Highlighted Games – CLICK HERE
Now that the lion's share of exempt events have been played through Thanksgiving weekend, we now have a large enough sample size to start making a bracket projection that does not feature as many outliers (sorry, Wagner). If you were paying attention in Atlantis, for example, you had to be impressed with the showing that Baylor made. They already had a home win against Oregon under their belts, and now they added wins against VCU, Michigan State and Louisville. While I'm not convinced that Baylor will finish the season as a #1 seed, that body of work certainly merits a 1 seed at this point in time.
The other big winner during Feast Week was Gonzaga. After a comfortable win over Quinnipiac in the Advocare opener, they added wins against Florida (almost as good as a road win) and Iowa State to their profile. Welcome to the 2 line, Zags. Xavier and UCLA also won their respective events, but the competition just wasn't on par as the two aforementioned teams before. Xavier will certainly have their opportunity at a signature win later this week when they hit the road for a game at Baylor; UCLA will get their chance when they visit Kentucky on Saturday as well.
Butler (wins over Vandy and Arizona in Las Vegas), South Carolina (wins over Monmouth/Michigan at home and over Syracuse in Brooklyn) and USC (win at Texas A&M and against SMU at home) also make this week's field. And if you're looking for other teams that, while technically power conference teams, fall completely under the radar but still made the NCAA Tournament field, look no further than the play-in games. SPOILER ALERT: It is not Northwestern, nor is it Nebraska. Sorry, Puppet.
And if you pay attention to the South Region, a potential UCLA-Stanford rematch is permissible for the time being since they are only scheduled to play once at UCLA this season. This matchup becomes null and void if they play in the Pac-12 Tournament.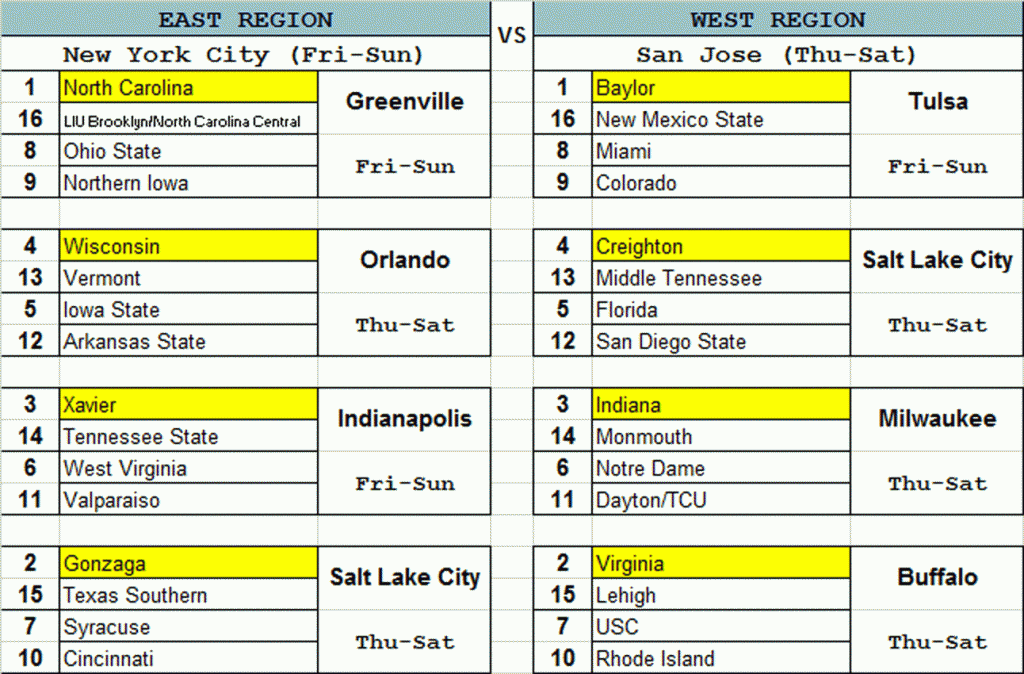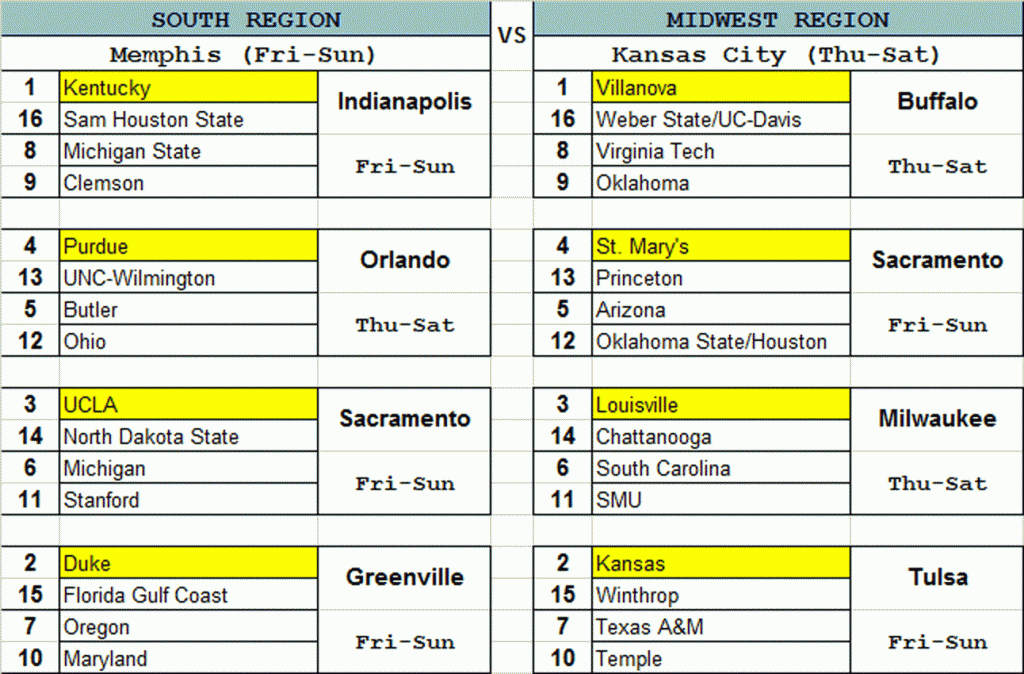 My first 4 teams out this week would be Wichita State, Seton Hall, California and Georgia.