HoopsHD is always hovering around the edge of legitimacy (see Puppet, The), but thanks to the good folks at the Big 10 we are kicking it up a notch this week with a media credential to the Big 10 Tourney in DC. From his prime perch in the now-3rd row Jon Teitel will be bringing you daily updates of all the action from the Verizon Center via a series of photo essays. Day 4 brought us a pair of semifinals with Minnesota vs. Michigan and Wisconsin vs. Northwestern, but since we are already a couple of weeks behind let's get right to the photos.
The Gophers brought their band and some determination:
Unfortunately, Michigan brought a team of destiny: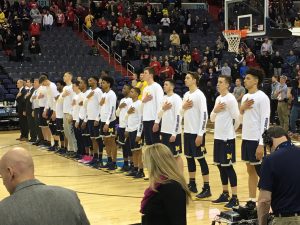 You know it's a big game when Nantz/Hill/Raf are in the house: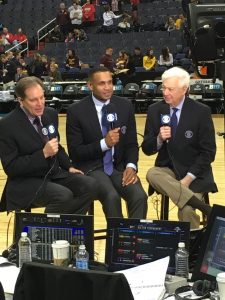 Derrick Walton Jr. was simply unstoppable in the 84-77 win: 29 PTS/10-10 FT/9 AST/1 TO: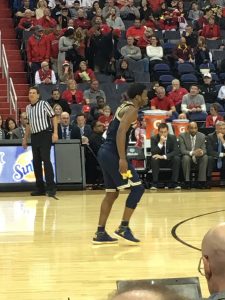 Coach Richard Pitino even called him 1 of the most underrated PGs in America: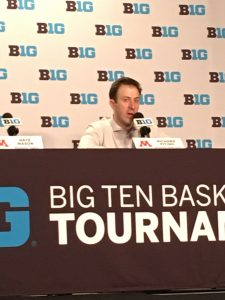 Northwestern brought its mascot and you know I like a good Wildcat!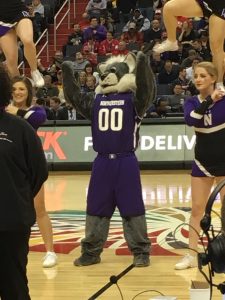 Usually I do not like it when parents are looking over their kid's shoulder at a basketball game, but when Grant Hill's mother Janet ends up sitting 1 row behind me, I give her the benefit of the doubt:
The Badgers are known for their 1-2 frontcourt punch of Nigel Hayes/Ethan Happ, but it is their backcourt of Zak Showalter/Bronson Koenig who make this a Final 4-caliber team: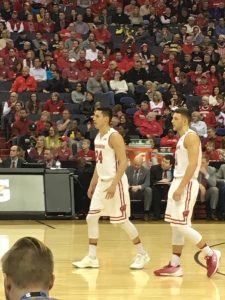 Even though Northwestern lost 76-48 I still got to sneak a peek on the way out at Julia Louis-Dreyfus, whose son Charlie plays on the team: the Veep is in DC!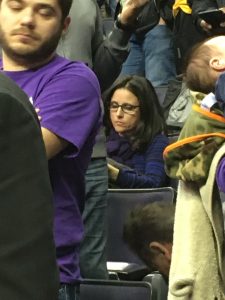 I asked Coach Chris Collins about the alums who had waited their entire lives for the Selection Show the following day, and he admitted that it would be exciting if they heard their name called: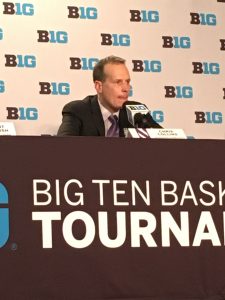 The best part was the postgame locker room access with the Badgers:
Check back sometime soon for my Day 5 photo essay about the Michigan-Wisconsin title game!