The Final 4 is not only the culmination of the best 3-week tournament in sports: it also serves as the final step of our season-long journey from Midnight Madness to 1 Shining Moment.  With his home state of Arizona playing Final 4 host for the 1st time ever, there was no way that HoopsHD's Jon Teitel was going to miss the chance to head out west and check out as much of the action as possible.  While he was unable to finagle a press pass from the NCAA, he was able to attend all the ancillary activities including the College Slam Dunk & 3-Point Contest, an open practice featuring all 4 teams, the College All-Star Game, and the Fan Fest.  See below for a photo essay from Final 4 Friday, and stay tuned for the Saturday and Sunday editions in the days ahead.
I attended the Slam Dunk/3-PT contest at GCU on Thursday March 30th: great crowd but bad seat so no photos from that.  On Friday it was off to Glendale to check out a little bigger gym.  The 1st thing you notice when approaching University of Phoenix Stadium is the larger-than-life statue of former Arizona Cardinals player Pat Tillman.  You do not have to be a Sun Devil alum to appreciate all the sacrifices he made before losing his life: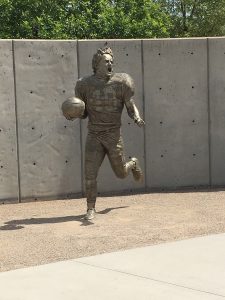 The 2nd thing you notice is the spectacle involved with playing a basketball game in a gargantuan football stadium:
Just when I thought that I had seen every mascot alive, I was confronted by the title sponsor of the College All-Star Game: I will let you guess which company he represents.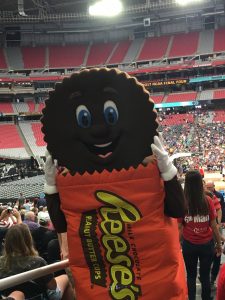 I made it to the Final 4, and this is what I looked like while wondering if Sean Miller will ever get there someday as well: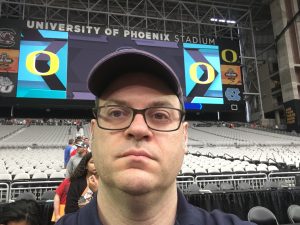 The open practices were a neat idea but it was not much fun trying to watch a bunch of teenagers shoot baskets from 100 rows up.  The highlight for me was the autograph session prior to the All-Star Game: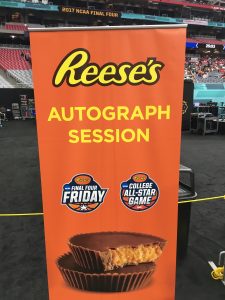 Since I did not have a press pass that required me to remain a journalist, I decided to be a fan and get a picture signed by some of the best seniors in the country:
JJ Frazier (Georgia):
Jack Gibbs (Davidson):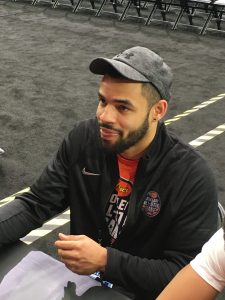 London Perrantes (Virginia):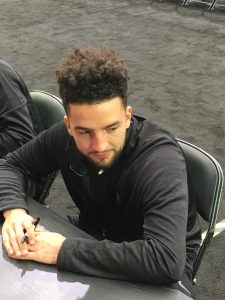 Troy Caupain (Cincinnati):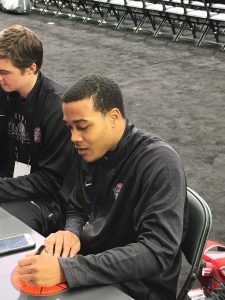 Steve Vasturia (Notre Dame):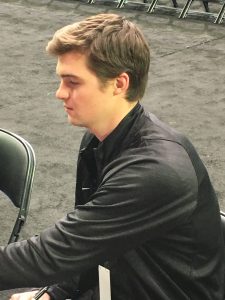 Evan Bradds (Belmont):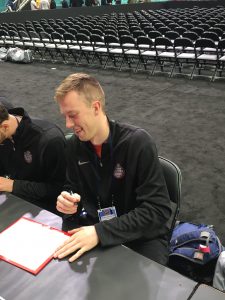 Reggie Upshaw (Middle Tennessee):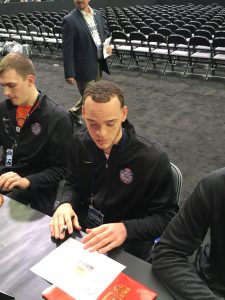 Tyler Cavanaugh (George Washington):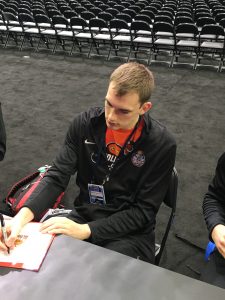 Moses Kingsley (Arkansas):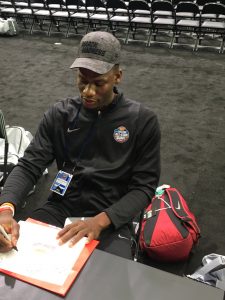 Tim Kempton (Lehigh):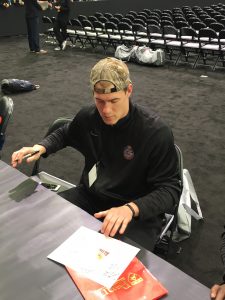 DeWayne Russell (Grand Canyon):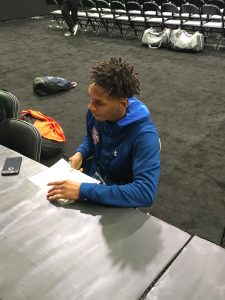 Paris Lee (Illinois State):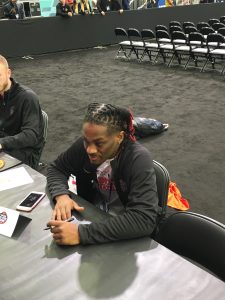 Bryce Alford (UCLA):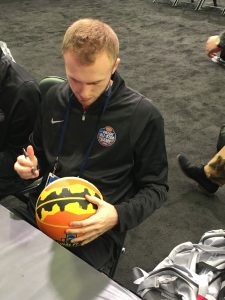 Luke Nelson (UC Irvine):
Deonte Burton (Iowa State):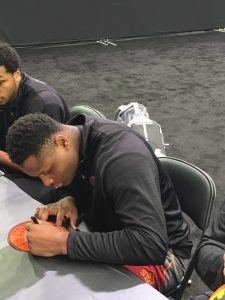 Sterling Brown (SMU):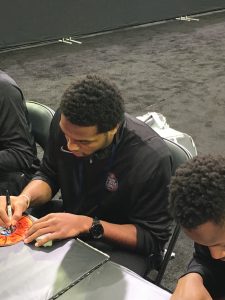 Ben Moore (SMU):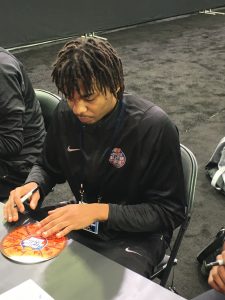 Derek Willis (Kentucky):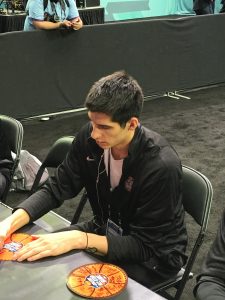 Nathan Adrian (West Virginia):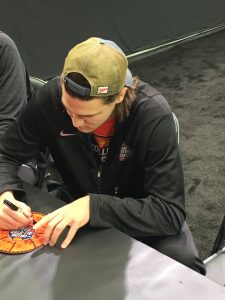 Josh Hawkinson (Washington State):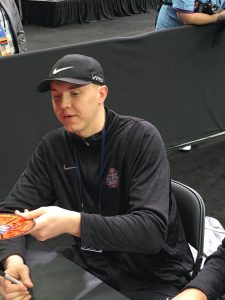 The game itself was unmemorable beyond 2 good sightings.  The 1st was the woman 2 rows behind me who kept saying "Come on Timothy!" anytime Kempton missed a shot: since he grew up in Arizona, I assume it was his grandmother.  The 2nd was Bryce Alford's dad, who has attended many of his son's games during the past 4 years, but finally had the chance to do so while not coaching Bryce at the same time: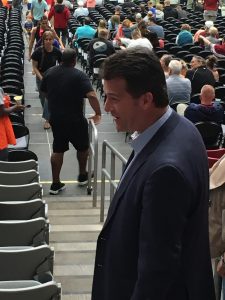 Walking out of the stadium I saw an enormous reminder of what was at stake the following Monday: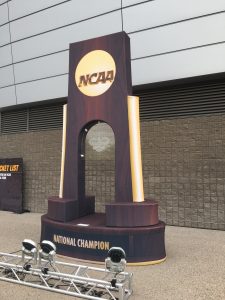 That is a wrap for Friday, check back later this week for a terrific trip to Saturday Fan Fest!