As you may have heard yesterday, the Acting US Attorney for the Southern District of New York and the Assistant Director-in-Charge of the New York Office of the FBI announced the arrests of 10 people in connection with a pair of college basketball fraud and corruption schemes.  1 scheme allegedly involved 4 college basketball assistant coaches who took cash bribes in exchange for directing their players and their families to retain the services of the people paying the bribes.  The 2nd scheme allegedly involved a senior executive at an athletic apparel company who funneled payments to high school players and their families in exchange for the players agreeing to attend universities sponsored by that company.  1 of the 10 people named in the series of 3 complaints was James Gatto, Director of Global Marketing at adidas.  HoopsHD's Jon Teitel reached out to the company for comment earlier today and quickly heard back from Claudia Lange, Director of Media Relations for adidas Corporate Communication in Germany: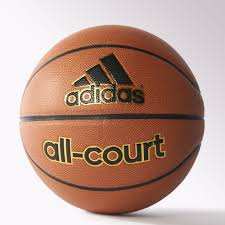 (Photo credit: adidas.com)
"We became aware yesterday of the allegations and intend to cooperate with the relevant authorities. The employee has been put on administrative leave and the company has engaged outside counsel to conduct a thorough investigation. In all aspects of our business, adidas is committed to compliance and ethical business practices."
We thank Claudia for her immediate response and hope to bring you further reaction from other people/organizations in the days ahead.