CLICK HERE for all of Jon's interviews, and the rest of our extensive and continuous preseason coverage
The history of SMU basketball coaches contains a little bit of everything: a Final 4 coach (Doc Hayes), a coach who later received a show-cause penalty (Dave Bliss), a coach who helped end UCLA's record 88-game winning streak when he played for Notre Dame (John Shumate), a coach who previously was named national COY (Matt Doherty), and a Hall of Famer (Larry Brown).  All Tim Jankovich brings to the table is being 1 of the winningest players in Kansas State history, an assistant to some of the best coaches in NCAA history, and a 39-5 record as head coach at SMU.  The reigning AAC COY will try to get his team back to the NCAA tourney and see if he can remain undefeated at Moody Coliseum.  HoopsHD's Jon Teitel got to chat with Coach Jankovich about working for great coaches and how his own coaching style has changed over the past couple of decades.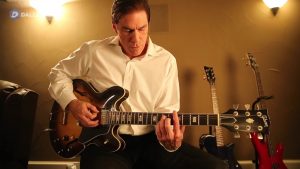 You were a 3-time Academic All-American as a PG at Washington State/Kansas State: how were you able to balance your work on the court with your work in the classroom? I was probably like almost every player/coach who I know.  I did not love hearing a lecture every day because my heart was on the court but my family upbringing helped make it a big priority.
In the 1980 NCAA tourney Tony Branch made an off-balance banked 15-footer with 1 second left in a 2-PT OT win by Louisville: where does that rank among the most devastating losses of your career? It was a little devastating but we were all very young at the time (I was a sophomore) and Louisville ended up winning it all. There were a couple of other losses that were much more painful.
In the 1981 NCAA tourney Rolando Blackmon made a 15-foot baseline jumper with 2 seconds left to clinch a 2-PT upset of Oregon State: what was the feeling like in your locker room afterward? It was absolutely incredible but when you are in the middle of the tourney it is probably more exciting for the fans. It did not hit me until the following week when I was getting taped up 1 day and saw that we were on the cover of Sports Illustrated, which was surreal.
You have served as an assistant to many successful head coaches including Lon Kruger/Eddie Sutton/Kevin Stallings/Bill Self/Larry Brown: what is the most important thing that you learned from any of them? I carry every single thing I can from all of them. I would match my teachers in this game against anyone who has ever lived: I might be the most fortunate student in the history of the game! You do not have time to hear every single thing that I have learned but I loved them all. Several of them have retired but I had good fortune to work for all of them.
You previously served as head coach at North Texas/Illinois State: how has your coaching style changed at all from the start of your career to now? I would say that it has changed a lot because I have learned so much. When you are young you know what you know but as you get older you study the game more and use your brain to figure out new ways to do things. What changed a great deal was my approach to coaching, which has changed my love for the profession. After my son was born I felt a different responsibility because everyone I coached was somebody else's son, so I tried to talk to/coach them as if they were my own son. It made my life so much more rewarding because it is not just about trying to win games: it goes far deeper than that.
You finished your 1st season as SMU head coach by winning a school-record 30 games and being named conference COY: what did it mean to you to receive such an outstanding honor? It certainly makes me proud but I have done this long enough to not get too carried away. We had outstanding players that could not have been more fun to coach and we have a tremendous staff.  It is a program honor that means your full group had a heck of a year.
In the 2017 NCAA tourney you had a 1-PT loss to USC after the Trojans overcame a double-digit deficit: what do you think that your team learned from that game that will help them this year? If we had more guys back there would be a lot of lessons but I think we lead the nation by only having 3 players back due to limited scholarships. We are not playing with a full deck but those 3 have experience. What hurt us in the tourney last year is that the postseason ban from a couple of years ago meant that we did not have anyone with postseason experience. It is like playing golf with your buddies vs. entering a professional golf tourney. As a player, I know that the more tourney games I played, the more comfortable I felt.
You lost 3 of your top-4 scorers from last year (Semi Ojeleye/Sterling Brown/Ben Moore): how are you going to try to replace all of that offense? Ouch! The 3 returning guys will have their production go up and we will see how many of our young players can be productive on offense. Experienced talent is where you want to go so I am sure that their aggressiveness will be amplified.
You will spend Thanksgiving at the Battle 4 Atlantis: how do you prepare to possibly face Arizona/Villanova on consecutive nights? I have tried my best to not think about it because it only makes my days longer! Right now we need to be optimistic yet realistic. We have 9 scholarship players so it is a pretty tall order but I intentionally try not to think about our future opponents. I just want to expedite our development as soon as I can.
What are your goals for the upcoming season, and what are your expectations for the upcoming season? I hope it does not sound like I am avoiding your question but I learned a long time ago not to set any specific number of wins as a goal. I think that every single team should have the goal of winning a national title.  It might sound crazy but it is possible so why not have that be your goal…but do not get caught up in numbers. We ask our guys the same question and they always say national championship: I guess we have brainwashed them well!