NOTE: Show was recorded at 10 PM EST on Thursday, Jan 4th, and did not factor in Arizona State's loss to Colorado (nor did it factor in UCLA's loss at Stanford).
It's Week 9 of the season, which means we are halfway home!  It also means that it's time to start our weekly Bracket Rundown shows!  Tonight, Chad is joined by a nearly full panel as they build the seed list line by line and discuss/debate all of the teams as they go.  As always, there are differing opinions.
Also tonight is this week's Under the Radar Podcast.  We bring it to you in a slightly different format as we reveal the #12 through #16 lines in our Bracket Projections and review each team and conference as we go.  We discuss how Northern Iowa has hit the skids, how there are three really good teams in Conference USA, and how New Mexico State is probably the UTR team with the best chance of landing inside the bubble.
Below is our Final Bracket.  But, you're not allowed to look at it until you watch the shows above!!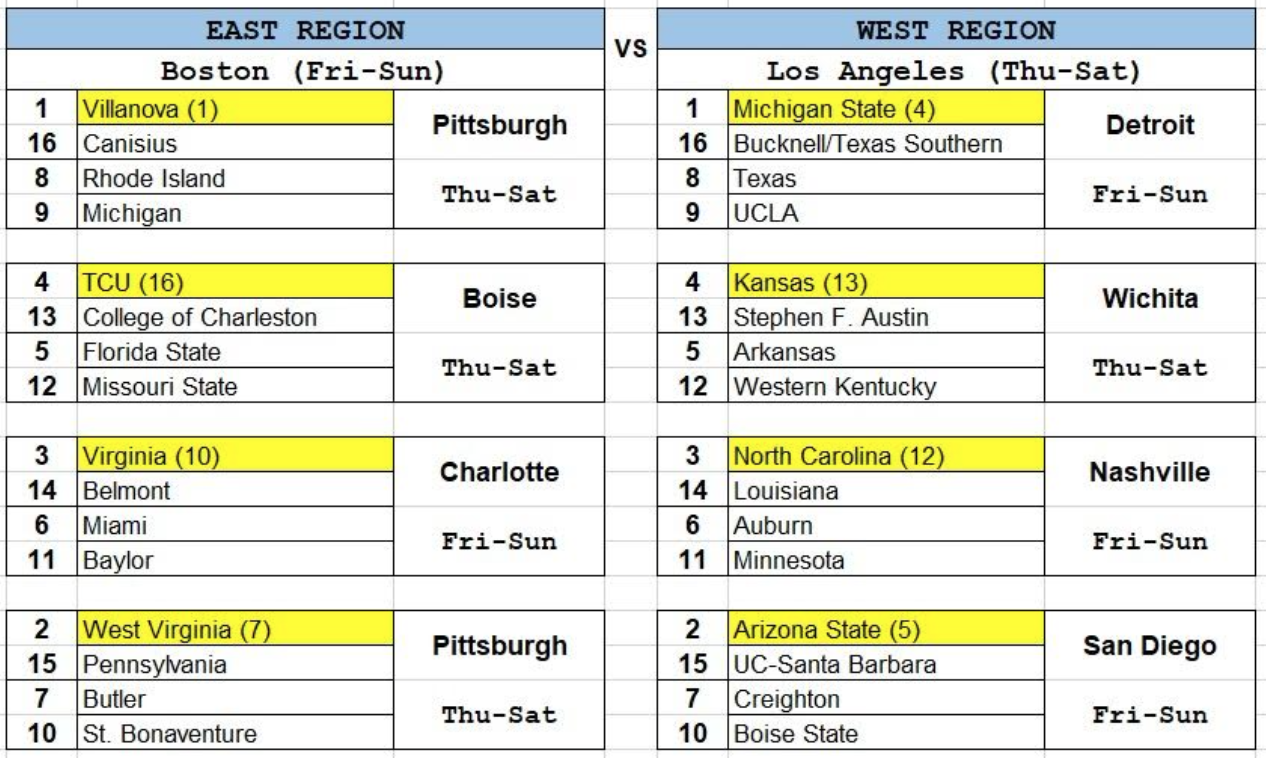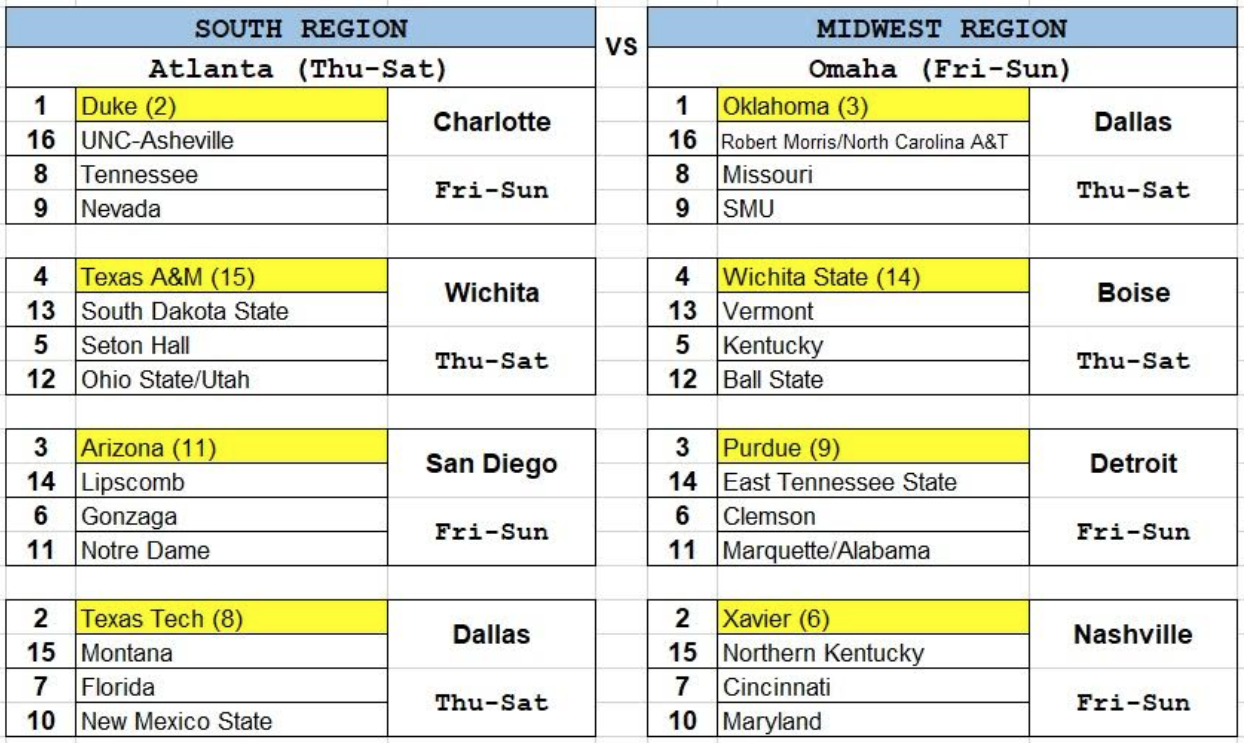 And finally, for all you radio lovers, below are mp3 versions of both shows…