This show was recorded at 10pm on Thursday, January 25th.  Games that went final after that time were not considered
Once again, the Hoops HD panel builds a seed list line by line and debate, discuss, and banter about each team as they go along.  Chad acts as arbitrator despite the fact that his buzzer doesn't work.  There still isn't a unanimous opinion as to which teams should be on the #1 line, there are disagreements over Cincinnati's profiles, and over all the bubble teams.
Below is the bracket of our seedlist…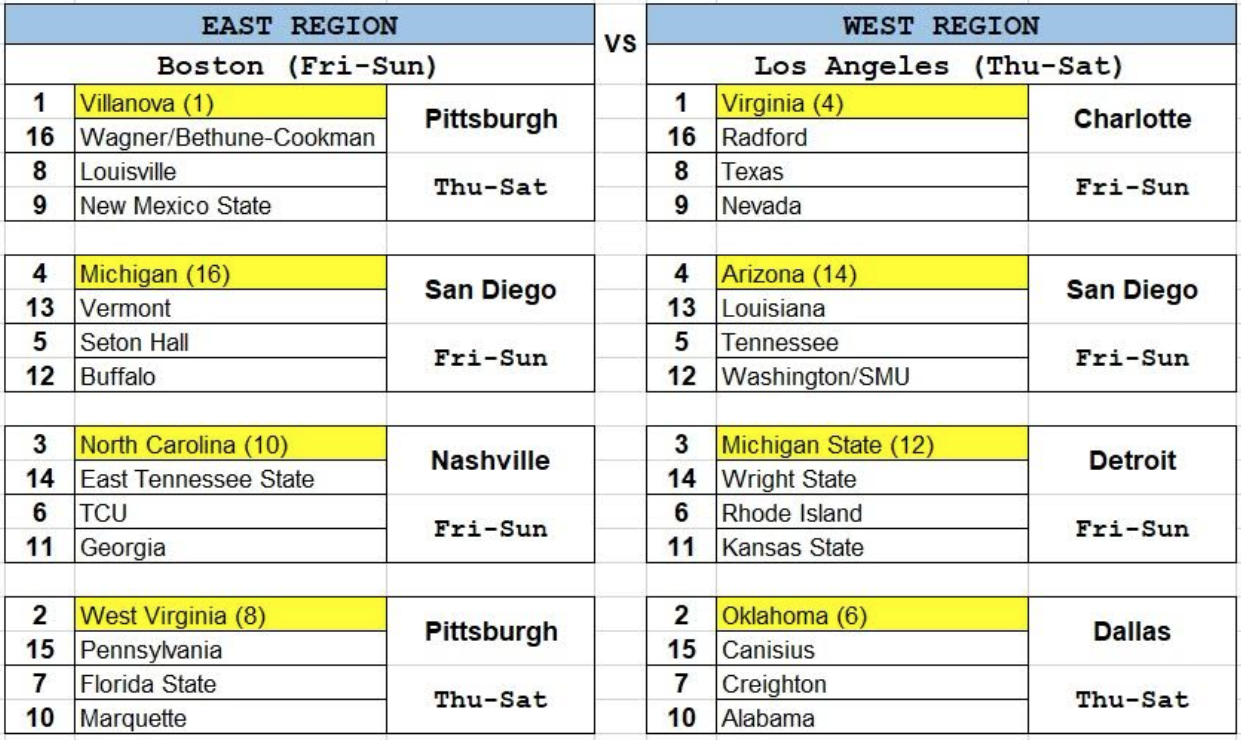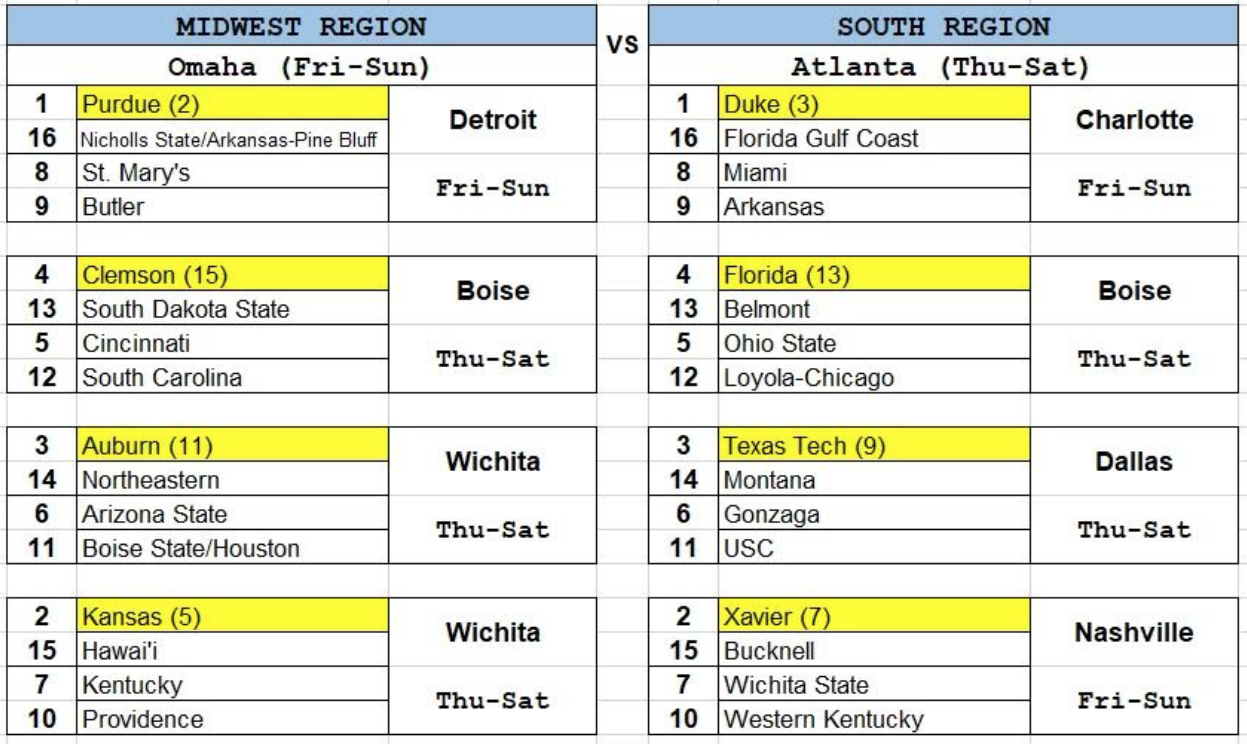 And for all you radio lovers, below is an mp3 version of the show….