With the 2018 NCAA tourney tipping off next month, we will spend this month taking a walk down memory lane with a choice collection of coaches who are celebrating an awesome anniversary this year. From an upset of the top-ranked team in the country in the 1958 tourney (60th anniversary) through a 12 vs. 5 upset in the 2013 tourney (5th anniversary), these legends have all carved out a little piece of history in past Marches. We continue our series with former Radford head coach/current Longwood assistant coach Ron Bradley. After 8 years as an assistant at Maryland he became coach of the Highlanders in 1991 and had 11 straight seasons with a record of .500 or better in conference play before becoming an assistant at James Madison in 2002.  He joined Longwood coach Jayson Gee's staff in 2016 and will try to help the Lancers win their opening game in the Big South Tournament on Tuesday night at 7PM ET. HoopsHD's Jon Teitel got to chat with Coach Bradley about the 20th anniversary of the 1st NCAA tourney in Radford history and what it was like to coach Len Bias.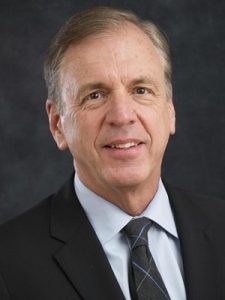 You played basketball for your father Carroll at Eastern Nazarene, where you scored 2500+PTS and were a 3-time NAIA All-American: what was it like playing for your dad, and what is the secret to being a great scorer? Well for 1 thing it helps to take a lot of shots! Since I was a coach's son and because my father was a dorm parent on campus right across from the gym, I spent a lot of time in the gym with a basketball from a very young age. I really think it helps to be a great ball handler if you want to be a good scorer: it allowed me to get open to take shots, which was 1 of my strengths. As for playing for my father, it was a great experience and 1 that I still treasure to this day. My father remained very healthy and sharp well after retiring and loved to talk basketball all the time.
In the summer of 1972 you were selected by the New York Nets in the ABA draft as a junior-eligible: why did you declare for the draft after your junior year, and how close did you come to making the team? I had knee surgery after my 3rd year in college and did not recover enough to play during my 4th year so I sat out as a medical redshirt. That made me automatically eligible for the draft: I was selected by the Nets so I did not have to "declare". They used the term "junior-eligible" for those in that situation. I declined the tryout and finished out my senior year.
In the 1980s you served as an assistant coach under Lefty Driesell at Maryland (along with fellow assistant Oliver Purnell): what made Lefty such a great coach? Coach Driesell had 2 strengths that I have always felt led to his ability to win so many games. The 1st was that he was a tireless recruiter: as a result he usually had good players. The 2nd thing was that he was obsessed with preparation: his teams were tremendously prepared for each and every game.
What are your memories of the 1984 ACC tourney final (tourney MVP Len Bias scored 26 PTS in a win over Duke after not being named to the All-ACC team)? I remember how Lenny improved/developed from the beginning of his freshman year to the end of his sophomore year. Early in his freshman year there was another freshman starting ahead of him, but gradually Lenny just kept getting better and better and it all came together for him in the ACC tourney that year (and obviously beyond). He became arguably the best player in the country during his senior year.
Take me through the 1984 NCAA tourney:
Herman Veal had 18 PTS/11 REB in a win over West Virgina (his career averages were only 7.2 PPG/6.2 RPG): how was Veal able to play his best when it mattered the most? Herman was a very tough and rugged player who was strong around the basket: he could get to the offensive boards and finish in traffic. With other great players around him like Bias/Adrian Branch/Ben Coleman, he did not always receive a lot of attention on the offensive end. That night he did a great job around the basket and even knocked down some jumpers.
Branch scored 19 PTS in a 2-PT loss to Illinois: how devastating was that loss, and what was the feeling like in your locker room afterwards? We played at Rupp Arena. The game following ours was the 1st time that Louisville and Kentucky had played each other in awhile so it was an exciting night. The game was played at a very high intensity level: a very athletic game with a lot of dunks. It was a great game but we felt as though we should have won. We had a great shot to go to the Final 4 so it was a very tough loss and a very difficult post-game locker room scene.
Take me through the 1985 NCAA tourney:
Ron Harper scored 26 PTS but had a crucial turnover at the end of regulation in a 1-PT OT loss by Miami (OH) in Ohio: how were you able to hang on for the win, and could you tell at the time that Harper was going to become a star? Harper was well on his way to being a great player and our entire scouting report was geared toward him but he still had a great night. I think he tired a little toward the end of the 2nd half and in OT, and due to our depth/physicality we were able to get by Miami.
David Robinson scored 22 PTS in a 5-PT win over Navy: where does Robinson rank among the greatest players that you have ever faced? Robinson was a great player and definitely in the top half-dozen we ever played (we played some great ones in the ACC: Michael Jordan, Sam Perkins, James Worthy, Ralph Sampson, Tim Duncan, etc.). Doug Wojcik was a pesky/intelligent player but we were just too deep/talented and eventually wore Navy down.
Branch scored 21 PTS in a 5-PT loss to eventual champion Villanova: did you get the sense that the Wildcats were going to win it all that year? No: I thought we should have beat Villanova. I did not anticipate they would win the title…but then again nobody envisioned them playing that near-perfect title game against Georgetown!
In the summer of 1986 Bias died from a cocaine overdose: what was your reaction when you heard the tragic news? The death of Bias was shocking/devastating. I was recruiting in Detroit that day and immediately flew back to College Park. It was a tragedy that I will never forget: I still have a poster of him in my office to this day.
In 1991 you became head coach at Radford and at the end of your 1st season you were named Big South COY: how were you able to come in and be so successful so quickly, and what did it mean to you to win such an outstanding honor? We had a really good group of players who were very resilient. We did not have a lot of size but were very scrappy. We came from behind to win several games and the team was dubbed the "Never-Say-Die-Landers" (Radford's actual team is the "Highlanders"). It was a very fun/gratifying season.
In the 1998 Big South tourney final Kevin Robinson made a 14-foot jumper at the buzzer for a 2-PT win over UNC Asheville: how big a deal was it to win the 1st Big South tourney title in school history? It did not look very good for us early on (we trailed by 15 PTS only 10 minutes into the game) but we gradually came back behind the 3-PT shooting of Corey Reed, the inside dominance of our 3 big guys (Robinson/Ryan Charles/Eric Parker), and the play-making ability of Rian Everett. We took a 5-PT lead late but the Bulldogs came back to tie the game. We held for the last shot and Chibi Johnson drove from the point. Johnson missed his shot but Robinson rebounded it and hit the game-winner, setting off a wild celebration. Everett had been injured and was in the training room.  After we had been heading home on the bus for about 15 minutes someone said, "Hey, where's 'Shorty' (Everett)?" It turned out that in all the excitement we had left him behind so we had to go back and get him! We all just had a great time enjoying the championship.
What are your memories of the 1998 NCAA tourney, the 1st in school history (Rashawn McLeod scored 23 PTS in 18 minutes in a win by Duke)? To be honest, we were over-matched from the beginning. 1 thing that I will always remember is that the game was played at Rupp Arena. Most of the fans in attendance were Kentucky fans who hated Duke so when we came out on the floor we got such a great welcome from that you would have thought we were the Wildcats ourselves! Also, my family surprised me by flying my mom/dad in for the game, which was a great experience for me and my entire family.
As associate head coach under Purnell at Clemson in the 2007 NIT you made it all the way to the title game before a 5-PT loss to West Virginia (Frank Young scored 24 PTS): how close did you come to winning the title? It was a hard-fought game and we defended well but never really solved their 1-3-1 zone defense.
What are your memories of the 2008 NCAA tourney (Scottie Reynolds scored 21 PTS in a 6-PT win by Villanova)? That was a very disappointing loss. We were up by 19 PTS in the 1st half as Villanova struggled against our pressure defense…but then we went cold and their guards got extremely hot as they came back to beat us.
In the 2009 NCAA tourney Trevor Booker had 18 PTS/11 REB in a 3-PT win by Michigan: were you getting sick of facing John Beilein in the postseason?! It was very similar to the 2007 NIT loss to Beilein's West Virginia team (as he was now coaching the Wolverines). We struggled to score against their switching zones and got behind by quite a bit: we came back a bit at the end but time ran out on us.
What are your memories of the 2010 NCAA tourney (Demontez Stitt scored 21 PTS in an 8-PT loss to Missouri)? It was 2 teams playing pressure defense at a high intensity: their pressure defense was just a little bit better than ours that day.