The Knight Commission on Intercollegiate Athletics is an independent organization that promotes reforms to support/strengthen the educational mission of college sports. Formed in 1989, the Commission has a diverse composition that includes university presidents, former college athletes, and leaders in the field of higher education. At its May 7th meeting in Washington, DC, which HoopsHD was invited to attend, the Commission discussed recommendations made by the Commission on College Basketball that is chaired by Condoleezza Rice. 1 of the many panelists that day was former UMKC basketball player Noah Knight, who currently represents the NCAA D-1 Student-Athlete Advisory Committee to the Transfer Working Group and represents the Western Athletic Conference to the SAAC. HoopsHD's Jon Teitel got to chat with Noah about a wide array of topics including concussions, transfers, and the 1-and-done rule.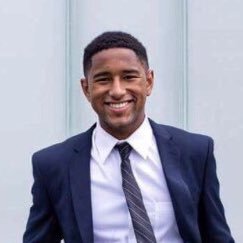 What made you choose UMKC? I chose UMKC due to the university being close to my home (Olathe, KS) and the relationship I had with the coaching staff.
Your playing career ended a few years ago when a 6'8″ teammate accidentally cracked you in the head, which resulted in series of ongoing concussions: how is your health doing at the moment, and what else can be done to prevent players from getting concussions? My health is excellent at the moment. I am not sure what can be done to prevent concussions; unfortunately, injuries are a product of this physical sport. However, following the appropriate protocol before returning to play and listening to your body are extremely important to reducing the chances of another concussion.
You are the incoming chairman of the Student-Athlete Advisory Committee (SAAC): why did you take the job, and what do you hope to accomplish? In my first D-1 SAAC meeting the committee heard about the vision of the NCAA, particularly over the next few years. In unwavering support of that plan, when the opportunity arose to be elected Chair, I ran in the hope of having a more significant role in achieving that vision. In this role I plan to push the agenda of the D-1 SAAC while advocating the importance of the student-athlete's voice.
You are also a member of the Transfer Working Group: if 40% of incoming D-1 freshmen end up transferring by the end of their sophomore season and 60% of players who transfer do not go to another D-1 school, what can we do to address this epidemic? Due to student-athletes transferring for many reasons it is hard to address this issue adequately. However, I believe it starts with transparency between coaches and players. There is a disconnect between the players' expectations and the real experience after they join a team. Full transparency and open communication could contribute to resolving this epidemic.
The NCAA Committee on Academics has recommended an academic benchmark (minimum 3.0 GPA) for athletes to be able to transfer without any restrictions: do you agree or disagree with this proposal? As previously discussed with the SAAC, we came to a consensus of a 3.0 GPA (if it were to be implemented). The 3.0 GPA is the least restrictive of the provided benchmarks that achieves uniformity and prioritizes academic success. Personally, I agree with what the SAAC has supported.
The graduation rates of African-American athletes in the Power 5 conferences still trail those of the general student population: any thoughts on how to fix this situation? Each institution differs in their method of helping their student-athletes graduate. Besides making all student-athletes aware of academic resources on campus and investing more in their academic support departments, I am not sure how the trailing graduation rate of African-American student-athletes can be addressed.
In the wake of the FBI scandal, do you think that student-athletes should have more or less contact with agents, and why? With NCAA certification I think more contact with agents would be helpful for those student-athletes wanting to explore professional options.
You are a business major: what do you hope to do with your degree? I am not entirely sure at the moment, although I hope to stay around college athletics in my future profession.
What do you think of the 1-and-done rule, and if the NBA does not get rid of it can you imagine going back to a world of freshman ineligibility? I am in favor of ending the 1-and-done rule and allowing those who are ready to play professionally to bypass college basketball. I believe this will eliminate corrupt actors trying to monetize prospective student-athletes. Personally, I cannot imagine going back to freshman ineligibility; however, I am sure that will be addressed if such circumstances take place.