Most fans only focus on college basketball from November-March but there are always a few off-season notes that catch our eye. 1 such occurrence last week involved an important change to the current system of NCAA transfer rules. Beginning this fall, D-1 student-athletes will be allowed to transfer and get a scholarship at new school without asking their old school for permission. This rule change will also allow other coaches to contact the player, which could signal a monumental power shift between coaches and players. HoopsHD's Jon Teitel recently got to chat with Justin Sell, the chairman of the D-1 Transfer Working Group, about a wide array of topics including transfers, academic benchmarks, and paying players.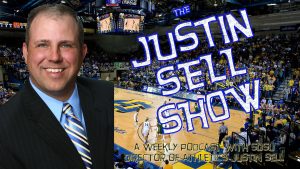 If 40% of incoming D-1 freshmen end up transferring by the end of their sophomore season and 60% of players who transfer do not go to another D-1 school, then what kind of reforms are you recommending to address this epidemic? What I would say is that our group (which has been meeting for more than 12 months) has utilized a lot of the data/information out there to understand the transfer space in college athletics and will keep using that to guide our direction. We have a couple pieces of legislation that will be voted on soon regarding notification systems and permission to contact. We want to create stiffer penalties for violations to maintain some integrity and ensure that all recruiting of players who wants to transfer take place above-board. We do not want to deny their financial aid at another school so we have taken that off the table. We want to be more responsive to both student-athletes and coaches. We need to look at whether there should be uniformity across all sports as well as look at graduate eligibility.
Do you think that coaches should shoulder some of the blame if they are over-recruiting players? I think that student-athletes have a variety of reasons why they might transfer and I think coaches are certainly willing to help with that process. If you are not happy at a school, then it will not be beneficial if you are forced to stay there.
The NCAA Committee on Academics has recommended an academic benchmark (minimum 3.0 GPA) for athletes to be able to transfer without any restrictions: do you agree or disagree with this proposal? We asked the Committee on Academics to figure out where some of those numbers might fall and see how they compare to graduation rates of players who do not transfer to another school. Those are discussions we will continue to have into the fall so I would not call it a "proposal": it is just data.
What do you think about the idea of setting strict standards for certifying agents who can engage with players, and would it require a joint approval by both the NCAA/National Basketball Players Association? I think that we need stricter requirements and the interaction with players should be very well-regulated.
If a school's basketball program is found guilty of major rules violations, would you support a 5-year NCAA tourney ban, a loss of revenue, or some other serious type of sanctions? They should have some serious sanctions but it would probably need to be spelled out further.
What are your thoughts on paying players? I am not for paying players outside of the cost of attendance. I feel strongly that we are tied into higher education so the experience we provide as a place of amateurism creates an incredible experience with tremendous value. Even if you are on a partial scholarship or not on scholarship at all there are tremendous benefits to intercollegiate athletics: it is a privilege to participate.
What accomplishments are you proudest of as athletic director at South Dakota State? We have an FCS football team that transitioned from D-2 to D-1 a decade ago and has made 6 straight playoff appearances, we have been in the NCAA men's basketball tournament during 5 of the past 7 years and in the NCAA women's basketball tournament during 8 of the past 10 years, and we currently have about $115 million in facility development. Our cumulative GPA is 3.29 and some of our top majors are pharmacy/pre-med: we attract really talented students. When you can combine that with the ability to win some games at a land-grant school, I think that we have a great story to tell and a great model for college athletics.