CLICK HERE for all of Jon Teitel's Season Previews and Interviews
We continue our season preview coverage with new Florida Gulf Coast head coach Michael Fly. There are plenty of new head coaches in college basketball this year but there is only 1 who worked for a #15-seed that made it to the Sweet 16 (which Fly did as an assistant to Andy Enfield at Dunk City 5 years ago). He has all the abbreviations covered: he worked in the NBA, worked for the NCAA, and even worked for an NAIA team while still in college himself. HoopsHD's Jon Teitel got to chat with Coach Fly about being a new coach and overcoming the loss of 2 great guards.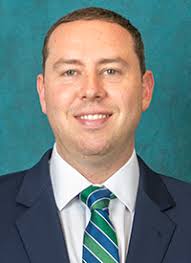 You grew up in Kentucky and went to college in Lexington: what is your favorite memory of those old Tubby Smith teams? It is funny how your career goes: Coach Dooley used to be on the coaching staff with Tubby at South Carolina (under George Felton in the late-1980s)! I have gotten to know Coach Smith at little as I have gotten older. In Kentucky basketball is religion so I tell my players all the time that if you would not go as hard as you could while playing at Kentucky, then do not do that here. I saw great players like Rajon Rondo/Tayshaun Prince at Rupp Arena and the grit they played with: they did not have a ton of 1st round picks back then but they defended like none other. All the different things they did (such as Midnight Madness) are stuff that I have tried to bring to FGCU. You learn the culture by being around it and watching it.
While you were still a student you became an assistant at NAIA Georgetown College for 1 season: did the players just look at you and wonder how someone their age was qualified to be coaching them?! I was a glorified manager for lack of a better word but due to the rules in place at the time I was allowed to go on the road and scout/recruit. I was a good high school player but some of the Georgetown guys who were on scholarship had been my teammates at high school all-star games: they did not like it when I would tell them to run sprints! Coach Happy Osborne won a national title in 1998 and is as good a coach as any guy that I have ever been around.
After graduation you spent 1 year as a video coordinator assistant for the Charlotte Bobcats and then 1 year as an interns in the NCAA's corporate office: how did either of those jobs prepare you to be a head coach? They were both really valuable experiences. I tell our young guys that if you do not have a wife/kids then you should try as many things as you can until you find out what you really like. It was a lot of work at Charlotte but a tremendous experience to learn how to review video, do draft prep, etc. I was in the business world at the NCAA so I would work with corporate clients, act as a liaison to ESPN at championship events, etc. Some of my really good friends were in the NCAA enforcement office so I understand that aspect of the athletic department as well as interacting with the championship committee. It is funny: some of the people I met at meetings back in the day are now running the NCAA tourney!
You worked with Andy Enfield as a part of Leonard Hamilton's staff at Florida State, then followed him to FGCU when he became head coach in 2011: what makes Andy such a great coach, and what is the most important thing that you ever learned from him? It is twofold: he was similar to me in that he spent some time in the business world so he always treated people the right way whether he was in a team huddle or a board room. Everything we did was from a business perspective: we felt that if we looked good then we would play good. He is a little reserved on the sidelines (like Steve Kerr/Brad Stevens) and is not a yeller. The players felt that they could relate to him, which has been so valuable to me. He did not stick to the coaching norms: he was just himself and people really respected that. He would always say that you "play" basketball rather than "work" it because it is a game: we held the team accountable but we tried to make it a good experience.
In 2013 you won 3 straight conference tourney games by double-digits, then upset Georgetown/San Diego State by double-digits to become the 1st #15 seed to ever make the Sweet 16 before losing to Florida: where does that March rank among the greatest months of your life? It is 2nd only to the month I got married. We had tremendous success with Coach Hamilton at Florida State but nobody saw it coming at FGCU besides us. If you look back at our non-conference schedule we beat Miami and lost to a bunch of good teams (including VCU/Duke/St. John's/Iowa State) but we had zero fear factor. If we could beat Miami by double-figures then we knew that we could beat any team on any given night. Coach Enfield did a great job of letting our guys enjoy the moment: dancing on the court, jumping around the locker room, etc. We were national celebrities for a week…and then tried to figure out how to beat Florida. Some people steer away from such things and try to stay on point the entire time but I do not: that is what we did before and that is what we want to do again.
After Joe Dooley was hired as head coach at East Carolina last April you were promoted to head coach at FGCU: why did you take the job, and how is it going so far? Any time you have a chance to be a head coach you say so immediately, but it helped that this is such a special place to me. In our 1st year we went 15-17 and almost beat Belmont to go to the NCAA tourney. The guys who became stars a year later really learned what it takes to get to the next level. I was here when there were not a lot of fans in the stands: now we sell out our home games. This is not just a job for me: it is a family atmosphere and is kind of like our baby because there was no D-1 program before we got here. I am just honored to take the baton from Andy/Joe and try to raise that bar even higher. I was just in a local restaurant and everyone was coming up to say how excited they were for our season to start: it is a community wide social experiment and has gone really well.
2 of your new players are transfers Schadrac Casimir (2015 MAAC ROY at Iona)/Haanif Cheatham (2016 Big East All-Freshman team at Marquette): how do you expect them to fit into the backcourt after you graduated 2 great seniors guards in Brandon Goodwin/Christian Terrell? Schadrac was a great get for us because he was 1 of the best grad transfers out there. We were so fortunate to have those great guards but we actually lost all 5 starters and a ton of talent. We also have guys like Troy Baxter/Ricky Doyle and some good incoming freshmen who played for major AAU programs in Florida. We have an older team that just has not had a chance to play together. We were so used to having 3-4 year starters that it is kind of a new experience for all of us. It will be a fun growth period and I have scheduled some extremely hard teams but I think it will help prepare us: I really like our roster.
Your non-conference schedule includes games against Michigan State/Mississippi: which of these games do you feel will present your biggest test? Most years you look at the schedule and can say that if you play well then you will win this game or that 1…but there are not too many of those on our schedule this year. South Dakota State has Mike Daum, Toledo won 23 games last year, UMBC did some amazing things last year, etc. I think that each game is important but we try to prepare our guys for down the road.
Last year your team's 81.3 PPG was top-30 in the nation and their 49.4 FG% was top-10: is your offensive philosophy to just keep doing what works or are you installing some different plays this year? I am really fortunate to have worked for really good coaches. As you go through your career you take what you like and discard what you do not like. Coach Dooley did what he believed in and was pretty successful in molding the program to fit him. I will not get away from recruiting high-level guards, and at "Dunk City" you need to roll out some good athletes. Everyone is doing the 4-out/1-in offense now (which we have played for a while) and we will try to get up and down in transition. I think less is more so I do not want guys to play like robots. We give them some rules but for the most part we tell them to take good open shots and play as hard as they can on every possession. There will be a lot of spacing/freedom of movement.
What are your goals for the upcoming season, and what are your expectations for the upcoming season? When you lose 5 starters from a championship team and bring in a brand-new coaching staff it takes some time so I do not look at it as a 1-year plan. I just want us to play to the standard that we have set for this program: if we conduct ourselves the right way on and off the court and care about each other then I will not be worried about the wins/losses. This is about more than just 1 person: it is an entire program. We will play harder than anyone and play unselfish.