CLICK HERE for all of Hoops HD's Preseason Coverage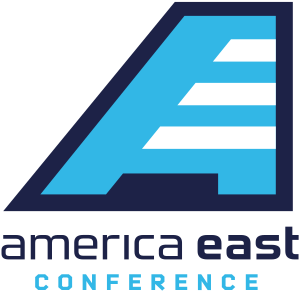 The America East made history last season, as conference tournament champion UMBC became the first #16 seed ever to defeat a #1 seed in NCAA Tournament history.  What was lost about the conference in all of the Retriever madness was that Vermont had been the best team in the league all year, losing only one league game by a single point until the conference tournament final upset loss to the Retrievers.  This year, Vermont and UMBC should be in the battle for the league title, but it is a team that has never punched a ticket to the Big Dance that may just steal the show from both of them.  The Hartford Hawks return a veteran team that learned how to win games last season and seems to have all the ingredients to take the crown.
Predicted Order of Finish
Hartford – The Hawks return six key seniors from a team that almost won 20 games last season. John Carroll is one of the best players in the conference and has a real chance to help lead his team to their first ever NCAA tournament bid.
UMBC – The Retrievers pulled off arguably the greatest upset in the history of the NCAA Tournament last season and will look to follow that up with a return to the Big Dance this year. Even though star Jairus Lyles is gone, three starters do return and head coach Ryan Odom has added Providence transfer Ricky Council.
Vermont – The Catamounts were upset at home by UMBC in the America East title game last year, and we all know what happened after that. With three double-digit scorers gone, going 15-1 in league will likely not happen, though Anthony Lamb is still a force.  Watch out for the three Duncan brothers, senior Ernie, junior Everett and freshman Robin.
Binghamton – The Bearcats return four senior starters, led by J.C. Show and Thomas Bruce, and have a solid group of newcomers. This team has a serious chance to go from 20 losses last year to 20 wins this one.
Stony Brook – The Seawolves were a disappointing 13-19 last season but do return their leading scorer in Akwasi Yeboah and the America East Rookie of the Year in Elijah Olaniyi. Look for an improved record this time around.
Albany – The Great Danes were hit hard in the offseason when star Joe Cremo transferred to Villanova and David Nichols moved on to Florida State. Head coach Will Brown now has a rebuild in front of him, but one should never underestimate his teams in this conference.
UMass-Lowell – Replacing three of their top four scorers from a 12-18 team will be difficult, though keep an eye on 6-9 forward Darius Henderson to make an impact in his first season.
New Hampshire – It is hard to see any serious level of success in Durham this season as a 10-21 team from last year lost its two best players, Tanner Leissner and Iba Camara.
Maine – Four starters do return for the Black Bears and new head coach Richard Barron, but the one that left (via transfer to Oklahoma) was their best player, Aaron Calixte. A successful season may be once again avoiding the league basement.