CLICK HERE for all of Hoops HD's Preseason Coverage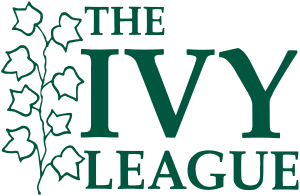 Sometimes the easiest way to identify which teams will be the best in a league is to focus solely on those with at least four returning starters.  In the Ivy League this season, that would bring the number of teams to look at down from eight to seven.  In other words, we could be in for some great competition as these teams go head-to-head seeking the four available spots in the conference tournament.  The pick to win it all will be Harvard, a team full of talent that has under-achieved the last two seasons.  However, Penn is poised to make a run at a repeat, and Yale should be equally dangerous – maybe more so because the Bulldogs get to host the conference tournament and will likely be the pick to win it even if they don't take the regular season crown.  Princeton is looking for a bounce-back now that the Tigers' young players have more experience, but it would not be a shock to see Cornell, Columbia or Brown sneak in and steal one of the four tournament spots.  In other words, the battle for first will be fun, but the battle for the top four should be even more entertaining.  The Ivy League is always one of our favorite conferences, but this year may be one of the most entertaining in recent memory.
Predicted Order of Finish
Harvard – Tommy Amaker brought in what was probably the highest rated recruiting class in school history two years ago, and that group has yet to make the NCAA Tournament. Guard Bryce Aiken's knee injury last season was one of the causes of the 277th nationally ranked assist-to-turnover ratio.  With him back healthy, and a more efficient offense, the Crimson could hear their name called on Selection Sunday.
Penn – The Quakers return four starters from last year's NCAA Tournament team, led by guard Ryan Betley and forward A.J. Brodeur. Also keep an eye on Jelani Williams, the 6-5 point guard who missed last season with an ACL injury.  The worst news for the Quakers may be the league's decision to move the conference tournament from the Palestra to Yale.
Yale – The Bulldogs have a team capable of winning the conference and, given that they are hosting the conference tournament, may end up being the pick to make the Big Dance even if they don't win the regular season crown. All five starters return from last year, and they all averaged over 9 points per game.  On top of that, Jordan Bruner, who missed last year with a torn meniscus, should be back healthy.  This team has both the talent and depth to win.
Princeton – The Tigers are looking to rebound from a disappointing 5-9 conference record last season. Four starters do return, led by senior guards Devin Cannady and Myles Stephens.  The other two returnees, Sebastian Much and Jerome Desrosiers, are only sophomores, but gained a ton of experience last year.  As they continue to develop, this team could become very dangerous.
Brown – The Bears return all five starters from last year, led by a pair of guards who both averaged over 17 points per game – Desmond Cambridge and Brandon Anderson. Perhaps the best news for this team, given how stacked the conference is with returnees this year, is that none of the five are seniors.
Cornell – The Big Red got the fourth spot in last year's four-team Ivy League tournament and would have been projected to finish even better this year had Stone Gettings decided to play his senior season instead of sitting out and transferring to Arizona next year as a graduate. Even without his 16.7 points and 6.6 rebounds per game, Cornell will still be dangerous with four starters returning including three-time Ivy League defending scoring champion Matt Morgan (1,646 career points).
Columbia – Four starters return for the Lions led by junior guard Mike Smith (17.6 points per game). While that would normally be a formula for success, even after losing 19 games last season, the number of teams stacked with returning starters this year will probably keep the Lions from making any serious run at the top four and a spot in the conference tournament.
Dartmouth – The Big Green lost their top two scorers from a team that went only 7-20, though the return of Guilien Smith from injury will help. Still, with the depth in the conference, avoiding an eighth-place finish may be an accomplishment.