CLICK HERE for all of Hoops HD's Preseason Coverage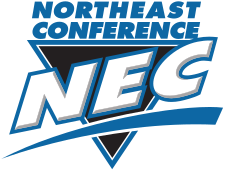 The Northeast Conference has long been a favorite of ours here at HoopsHD.  These schools all tend to be fairly close to one another geographically and have built up some incredibly intense rivalries through the years.  This season should be another fun one as there are five or possibly even six teams that have a chance to win the league title.  The favorite will be the Red Flash from St. Francis (PA) as the team returns the majority of its roster from last season.  Defending conference tournament champion Long Island University should also be in the mix, along with Fairleigh Dickinson, Wagner, Robert Morris and maybe even St, Francis (Brooklyn).  Mount St. Mary's, which has been in the conference title race more times than not recently, will not be in that mix as the Mountaineers lost virtually everyone from last season's second place team, including their head coach.
Predicted Order of Finish
Saint Francis (PA) – The Red Flash return the majority of their roster from last season's team that went 12-6 in NEC play. Jamaal King led the team with 18.2 points per game, Keith Braxton should reach 1,000 career points and 600 career rebounds this season, and Isaiah Blackmon is back healthy after missing most of last season due to injury.
Long Island University – The Blackbirds won the automatic bid and a berth in the First Four last season. They return four starters, though the one that is gone, Joel Hernandez, averaged 20.5 points per game.  Forward Tyrn Flowers could help make up for some of the lost scoring after following head coach Derek Kellogg over from Massachusetts.
Fairleigh Dickinson – The Knights return four starters, three of whom averaged at least a dozen points per game last year. Keep an eye on senior guard Darnell Edge who led the entire nation in free throw shooting percentage (94.1%) last season.
Wagner – The defending regular season champions lost two of their top three players from last year's team so a repeat would be a bit of a surprise. Romone Saunders will be looked on to lead the way.  Also keep an eye on Elijah Davis who should move into the starting lineup after averaging 7 points and over 4 rebounds per game off the bench.
Robert Morris – The Colonials will have to replace leading scorer Dachon Burke who transferred to Nebraska, but the rest of the starting lineup returns. They also get Malik Petteway back healthy after he missed the second half of the season, and welcome in starting guard Jon Williams' brother, Josh, who transferred from Akron.
Saint Francis (Brooklyn) – The Terriers return a pair of double-digit scorers in Glenn Sanabria and Jalen Jordan but will have to find a way to replace leading scorer Rasheem Dunn. The team does have depth and experience, so don't be surprised if they are in the hunt for a top seed in the conference tournament.
Central Connecticut – Tyler Kohl led the Blue Devils in points, rebounds, assists and steals last season. He may need to do even more than that this year, however, with three starters gone from a team that finished in eighth place in the conference standings.
Sacred Heart – The Pioneers were 10-21 last season. Even though leading scorer Sean Hoehn (13.1 points per game) is back, there probably are not enough other pieces here to see much of an improvement on that record.  Finding a way to finish in the top eight and qualify for the conference tournament should be the goal.
Bryant – Tim O'Shea retired after last season so the Bulldogs welcome in former Tim Cluess (Iona) assistant Jared Grasso. The good news for Grasso is that seven key players return including the team's top three scorers.  The bad news is that this same group only won 3 games last season.
Mount St. Mary's – Head coach Jamion Christian took the Siena job so the coaching duties now fall to Dan Englestad. He will have his work cut out for him as the only returning player that averaged more than 10 minutes per game is Omar Habwe, who scored just 2.6 points per game. In other words, this will be a complete rebuild project at the Mount.