CLICK HERE for all of Hoops HD's Preseason Coverage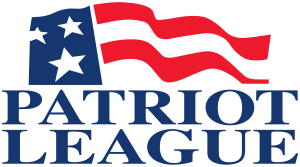 The Bucknell Bison have won four consecutive (and 7 out of the last 8) Patriot League regular season championships and each of the past two seasons they added in the conference tournament title and an NCAA bid as well.  In 2017, the battled West Virginia in the first round, losing by 6 points.  Last year it was Michigan State that defeated the Bison in the first round by only 4.  So, of course, this year . . . it won't happen again.  The Bison enter rebuild mode with two former conference Players of the Year both having graduated (Nana Foulland and Zach Thomas).  That leaves the door wide open for another team to claim the crown, and there are at least half a dozen with aspirations to do just that.  The pick is Lehigh, but Colgate, Boston University and Army could all be contenders.  Also keep an eye on Holy Cross as the Crusaders seem to have themselves in line for a breakout season.
Predicted Order of Finish
Lehigh – It is hard to figure out what the Mountain Hawks don't have this season. Point guard Kahron Ross is gone, but they return five backcourt players who all contributed significantly last season and have a couple of strong forces down low led by junior Pat Andree.  The key to the team's success will be guard Lance Tejada who led the Patriot League in 3-point shooting last season.
Holy Cross – Picking head coach Bill Carmody's team this high after they went 12-19 last year may be a stretch, but five freshmen got significant playing time last season and that experience should pay off this time around. There is a senior leader here too – leading returning scorer and defending Patriot League Defensive Player of the Year Jehyve Floyd.
Colgate – The Raiders won 19 games last season and could at least match that mark with their inside-outside combination of forward Will Rayman (14.6 points per game) and guard Jordan Burns (11.9 points per game). Jordan Swopshire and Sean O'Brien may be gone, but there is enough depth to fill in for them, and enough scoring talent to contend for the conference crown.
Boston University – With four starters returning, led by Max Mahoney, the Terriers could be a factor in the conference title race. They also only have one senior of note on the team, so next year may be even better.  Of course, we could not preview this team without mentioning sophomore guard Water Whyte – is his nickname Heisenberg?
Army – The Black Knights have experience with four returning starters. Jordan Fox and Tommy Funk will give them a backcourt that can matchup with pretty much every team in the conference, while Matt Wilson and Alex King will lead the way down low.  This team could be a surprise contender for their first ever NCAA Tournament bid.
Bucknell – The Bison will be hard-pressed to win another league title this season given that two former Patriot League Players of the Year (Nana Foulland and Zach Thomas) have both graduated. One newcomer to keep an eye on is freshman Walter Ellis, whose father LaPhonso spent more than a decade in the NBA.
American – The good news is that all five starters, three of whom averaged 14 or more points per game, are back. The bad news is that, with that same starting five, the Eagles were 6-24 last season.  Thing may prove to be a lot better this year, however, because big man Mark Gasperini, who missed last season due to an injury, is healthy.
Lafayette – The Leopards struggled last season, finishing 10-21 overall. They must go forward this year without leading scorer Matt Klinewski as well.  The good news is that Alex Petrie, the Patriot League Rookie of the Year after averaging 15.0 points per game, is back and may be a contender for conference Player of the Year.
Loyola – This is Loyola-Maryland, not Loyola-Chicago, so don't expect any Final Four runs from new head coach Tavaras Hardy's team. The Greyhounds do return three starters but lost a pair of double-digit scorers off of a 22-loss team.  Another long year may be in the cards.
Navy – With only two starters back, neither of whom averaged in double figures last season, this looks like a rebuilding year for head coach Ed DeChellis and his team. They will at least have senior leadership at the point with Hasan Abdullah.