CLICK HERE for all of Hoops HD's Preseason Coverage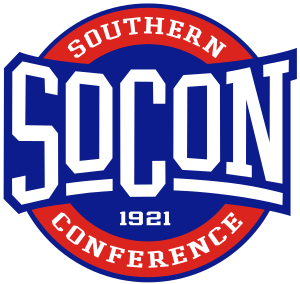 The SoCon this season may be about the number zero.  That is the number of returning starters on four of the league's ten teams (Chattanooga, East Tennessee State, Mercer and Samford).  It means that programs across the conference will be in rebuild mode.  It also means that there is a great chance for one elite team to dominate, and just such an elite team exists.  The Wofford Terriers return all five of their starters from a team that shocked the college basketball world with a road win in Chapel Hill early last season.  Although UNC-Greensboro could challenge the Terriers, do not be surprised to hear about Wofford as one of the teams that no one wants to see matched up against them on Selection Sunday.
Predicted Order of Finish
Wofford – The Terriers are primed to be one of the best Under the Radar programs in the nation this season with all five starters returning from a team that won 21 games, including on the road at North Carolina. Fletcher Magee won Southern Conference Player of the Year after averaging 22.1 points per game and is joined by three other returning double-digit scorers.  Wofford will get the chance to repeat last year's huge win, this time at home, when they host the Tar Heels on Opening Night, November 6.
UNC-Greensboro – The Spartans won the conference regular season and tournament crowns last season before battling Gonzaga, losing by only four, in the First Round. Leading scorer Francis Alonso is back, as are two other starters and a host of key reserves.  This team should once again be right in the thick of the conference race.
Furman – The top three scorers are gone from last year's team, so don't expect the Paladins to win 23 games again. Matt Rafferty is a nightly double-double threat down low still and expect Jordan Lyons and Andrew Brown to both increase their scoring averages this season.
East Tennessee State – The Buccaneers lost all five starters from last season's 25-win team. However, this may be more of a reloading year than a rebuilding one with Jeromy Rodriguez back after a medical redshirt and several key newcomers coming in, led by two-time Juco All-American Isaiah Tisdale.
Mercer – The Bears do not return a single starter from last season's team, but they are not completely devoid of talent. Guards Ross Cummings and Marcus Cohen were both significant contributors off the bench and should step up their games this season to at least keep head coach Bob Hoffman's squad competitive.
Western Carolina – The Catamounts will be playing with heavy hearts this year after head coach Larry Hunter, just a couple months after resigning, passed away back in May. The new head man is Mark Prosser, son of late great coach Skip Prosser and former assistant to Pat Kelsey at Winthrop.  On the court, with only two starters back, neither of whom averaged more than 9 points per game, just equaling last season's 13-win total would probably be a success.
VMI – The Keydets return four starters and several key role players from last season. In a conference with a lot of teams rebuilding, this could be the season that this team takes a step up in the right direction.  However, to do so they must find a way to shoot better – they were under 40% from the field last season.
Chattanooga – The Mocs went 10-23 last season and do not have a single starter back. A couple of transfers will help (Jerry Johnson from Fairfield and Ramon Vila from Arizona State, eligible after the first semester), but don't expect much from this team.
The Citadel – The Bulldogs return three starters from a team that went 5-13 in conference play last season. There is a chance for this team to move up, especially if Matt Frierson can keep hitting from long range – he was sixth in the nation in 3's made last season.
Samford – The Bulldogs will be in for another long season with no starters back from a team that finished the year 10-22 overall and just 6-12 in SoCon play. Josh Sharkey is the leading returning scorer at 7.2 points per game.  Keep an eye on Alabama transfer Brandon Austin to play a big role on this team.