CLICK HERE for all of Hoops HD's Preseason Coverage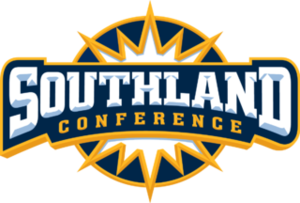 The more things change, the more they stay the same.  This statement is as true in the Southland Conference as anywhere.  After "taking a year off" in 2017, Stephen F. Austin returned to the conference throne last season, capturing the league's automatic bid for the fourth time in five years, and then gave Texas Tech a real challenge in the First Round.  This season, expect the 'jacks to also reclaim the regular season title as they return their top two players.  Southeastern Louisiana and Nicholls State, the two teams that tied for first a game ahead of SFA last year, are both expected to take big steps back with significant offseason losses from graduation (both teams lost six key seniors).  Stepping in to give the Lumberjacks their best challenge this year may be Abilene Christian – one of only a small handful teams in this conference with significant returning starting minutes.
Predicted Order of Finish
Stephen F Austin – The Lumberjacks won 28 games and gave Texas Tech all they could handle in the first round of last season's NCAA Tournament. The top two scorers, Shannon Bogues and TJ Holyfield, return this season and the two of them almost instantly make SFA the team to beat in the Southland Conference.
Abilene Christian – The Wildcats could be poised for a finish near the top of the conference standings with four starters returning led by a trifecta of J's — Jalone Friday, Jaren Lewis and Jaylen Franklin. All three averaged double figures in scoring and both Friday and Lewis are legitimate double-double threats.
Houston Baptist – Despite having top scorer David Caraher transfer to St. John's, the Huskies may be poised for a significant jump up in the standings following a 6-25 record last season. A pair of double-digit scoring guards (Ian DuBose and Braxton Bonds) both return but, even more importantly, center Josh Ibarra got an extra year of eligibility due to a medical redshirt after averaging a double-double over the nine games he played before his foot injury last season.
Central Arkansas – The Bears had a solid record last season (18-17) but will now have to get by without their top two players including Southland Player of the Year Jordan Howard. One player to keep an eye on is 7-foot sophomore center Hayden Koval, a nightly double-double (or even triple-double with his shot-blocking ability) threat inside.  Koval was named to the conference's all-defensive team last season.
Sam Houston State – The Bearkats return only one starter from last year's team so this may be a bit of a rebuilding season in Huntsville. Keep an eye on senior guard Josh Delaney who could emerge as the team's top scorer as he moves into the starting lineup.
Southeastern Louisiana – The Lions won 22 games last season but did that with six key seniors in the rotation. All will not be lost this year, however, as the conference assists leader, Marlain Veal, returns to run the point, and Moses Greenwood proved he could score coming off the bench last season.  How quickly five newcomers gel with the returnees could decide this team's fate.
Lamar – The Cardinals only return one starter from last season but should remain competitive thanks to a pair of double-digit averaging returnees (forward Josh Nzeakor and sixth man Nick Garth) as well as a host of transfers led by Jordan Hunter (New Mexico) and Laquarious Paige (Indiana State).
New Orleans – The Privateers struggled to score last season, so losing leading scorer (and the only player on the team who averaged double digits) Travin Thibodeaux does not help. Unless this team finds a legitimate outside scoring threat, even qualifying for the eight-team Southland Conference tournament may be a struggle.
McNeese State – The Cowboys welcome in a new head coach in former Portland State/Wyoming/UT-Martin head man Heath Schroyer. Schroyer will have his work cut out for him in his first season as the team's top two players (leading scorer Kalob Ledoux and double-double averaging Quatarrius Wilson) are gone from last year's 12-17 squad.  Eight solid newcomers join a couple of double-digit scoring returning starters, so McNeese should remain competitive at least.
Northwestern State – The Demons struggled mightily last season, as 14 different players moved in and out of the starting lineup and overall the team only managed 4 wins. Hopefully, the experience gained by half a dozen freshmen will pay off this year with more victories.  The one senior to keep an eye on is the team's leading returning scorer and double-double threat, Ishmael Lane (13.7 points and 7.2 rebounds per game last year).
Texas A&M-Corpus Christi – The Islanders will need to remain healthy this season if they want to find a way into the top eight in the regular season. They will also need to make up for the loss of leading scorer Joe Kilgore.  Some of the offensive load will be taken by guard Kareem South who was solid as a starting guard last year.
Nicholls State – The Colonels were the surprise team in the Southland last season, tying for the regular season title and winning 21 games overall. Six key seniors are gone from that team, as is head coach Richie Riley who took the job at South Alabama.  Former assistant Austin Claunch is now in charge, but with only one starting player (sophomore guard Kevin Johnson) back, it looks like a rebuilding year for Nicholls.
Incarnate Word – With two of the top three scorers gone from a team that went 7-21 last year, don't expect much from the Cardinals this season. Carson Cunningham takes over as the new head coach and does have a roster filled with freshmen and sophomores – so experience this year could pay off in the future.