CLICK HERE for all of Hoops HD's Preseason Coverage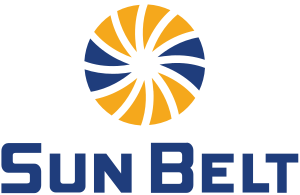 Watching head coach Ron Hunter fall off his chair as his son RJ made the game winning shot in the upset win over Baylor in the 2015 NCAA Tournament will never get old.  Hunter had his Panthers back in the Big Dance last season and will have a great chance to return this year with four starters returning led by D'Marcus Simonds.  Winning the Sun Belt will not be easy, however, as the Panthers should get stiff opposition from the likes of Georgia Southern, Louisiana, Appalachian State and South Alabama.  For South Alabama, new head coach Richie Riley will be the key after he led Nicholls State to an amazing turnaround last year.  One recent perennial power that will not be in contention is Texas-Arlington.  The Mavericks inexplicably fired head coach Scott Cross after last season and now look destined to finish the year in the conference cellar.
Predicted Order of Finish
Georgia State – Head coach Ron Hunter's team will be among the best in the Sun Belt this year thanks to four returning starters from a 24-win team that lost to Cincinnati in the first round of the NCAA Tournament. D'Marcus Simonds (21.2 points per game) will be a candidate for Conference Player of the Year.
Georgia Southern – The Eagles could make a run at the conference crown thanks to double-digit scoring returning guards Tookie Brown (18.9 points per game) and Ike Smith (12.0 points per game), as well as forward Montae Glenn, a nightly double-double threat. Also keep an eye on redshirt Tyshaun Crawford.  In fact, at 7-1, he will be hard to miss.
Louisiana – The Ragin' Cajuns only lost three games to Sun Belt opponents last season – 2 in the regular season and an upset loss in the semifinals of the Sun Belt Tournament to Texas-Arlington. Two of the top three scorers are gone, but virtually everyone else is back, including forward JaKeenan Gant (13.7 points per game).  Justin Miller and Cedric Russell could be big factors this season after coming off the bench last year.
Appalachian State – The Mountaineers could take another big step up in the standings this season with four starters back, led by their frontcourt pairing of Tyrell Johnson and Isaac Johnson (no relation), both of whom could be double-double threats. They should have scoring in the backcourt as well, led by senior guard Ronshad Shabazz, who averaged over 18 points per game last year.
South Alabama – Richie Riley did an amazing job bringing Nicholls State from an afterthought to a share of the Southland championship last season.  His reward was getting the head coaching job at South Alabama, where the Jaguars have four returning starters and will get help from graduate transfer Kory Holden.  Do not be surprised if USA contends for a spot near the top of the league standings this season.
Troy – The Trojans did lose guard Wesley Person and his 17.6 points per game but return one of the league's best frontcourts duos in Jordon Varnado (18.0 points and 7.0 rebounds per game) and Alex Hicks (11.7 points and 8.4 boards). If the team can develop some consistent outside shooting, they could finish even higher than this.
Coastal Carolina – It is tough to bet against head coach Cliff Ellis' teams, but the Chanticleers could struggle again with only one returning double-digit scorer from a team that was only 8-10 in Sun Belt games. Zac Cuthbertson should have a big season down low but will need help for this team to improve.
Louisiana-Monroe – The Warhawks were 9-9 in Sun Belt play last season and 16-16 overall. They had four players average in double figures, but only two of those return.  Senior forward Travis Munnings is a double-double threat, so there is a chance for improvement here.  However, the team will need a few newcomers to step up and provide depth for them to even match last season's mediocrity.
Texas State – Nijal Pearson averaged over 15 points per game for the Bobcats last season and could put up even bigger numbers this year. The problem is that the team has very few scoring options after him.  Unless another legitimate threat emerges, don't expect much better than a middle of the pack finish for the team from San Marcos.
Arkansas State – The Red Wolves were 6-12 in Sun Belt play last season, thanks mostly to a defense that allowed opponents to shoot 55% from inside the arc and 42% from beyond it. They need to get a lot better on that end of the court.  Offense could be a problem as well with only one returning player that averaged in double figures.  In other words, this could be a long season in Jonesboro.
Little Rock – Three years removed from a 30-win season and NCAA Tournament bid, Little Rock is welcoming in another new head coach in former Arkansas star and NBAer Darrell Walker. The good news for Walker is that the roster is young, so he will have a chance to build the team up.  However, another 20+ loss record will be tough to avoid this season.
Texas-Arlington – Apparently regular season success is meaningless in Arlington if a team cannot make the NCAA Tournament. In perhaps one of the worst coaching decisions we have ever seen, highly successful Scott Cross was fired from his alma mater in March (and now has a job as an assistant to Jamie Dixon at TCU).  The one good move was a solid hire in Chris Ogden, who spent many years as an assistant to (and player for) Rick Barnes.  Ogden only gets two players back from last season that even scored a single point, so this will be the start of a complete rebuild.