CLICK HERE for all of Hoops HD's Preseason Coverage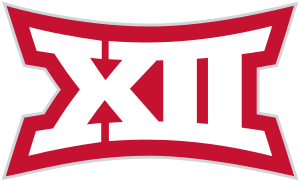 The Big 12 belongs to Kansas.  It has belonged to the Jayhawks for the last 14 consecutive seasons, and all signs point to them winning the league title once again.  Bill Self's team is stacked with talent and, if the newcomers can gel quickly enough with the veterans, this team could be something truly special – special enough to make a trip to Minneapolis in April.  If anyone can dethrone the Jayhawks this season, Bruce Weber's Kansas State Wildcats appear to be the top contender, although TCU and West Virginia could be in the hunt as well.
The Big 12 should also once again be one of the toughest and deepest conferences in the nation.  All ten members were in the discussion for NCAA Tournament bids last season and it would not be a shock if that happened again this season.  At least six teams from this conference should be dancing in March, and seven or even eight would not be a total shock.
Predicted Order of Finish
Kansas – Who else? The Jayhawks are clearly the best team in one of the best conferences and winning at least share of their 15th straight Big 12 championship seems to be almost a given.  In fact, winning the national championship is within their grasp with returnees such as Lagerald Vick ad Udoka Azubuike, huge transfers such as Dedric Lawson (Memphis), his brother K.J. (Memphis), and Charlie Moore (California).  Oh, and they have three freshmen McDonald's All-Americans led by likely one-and-done Quentin Grimes.  The Jayhawks are simply stacked, top to bottom.
Kansas State – If there is any possibility that Kansas does not win the Big 12 again this season it will be because their in-state rivals from Kansas State stole the crown. The Wildcats return virtually every significant player from a team that won 25 games and made the Elite Eight, led by guard Barry Brown Jr. and forwards Dean Wade and Xavier Sneed.
TCU – Rumor has it that students at the University of Pittsburgh are trying to invent a time machine for the sole purpose of undoing Jamie Dixon's termination there. Dixon has been amazing, to say the least, at TCU, guiding a perennial doormat program to an NIT championship and an NCAA berth – and an upper division finish in the conference and return to the Big Dance this season appear likely.  They key may once again be Jaylen Fisher.  After going down with an injury mid-season, the then 13-4 Horned Frogs finished the year only 8-8.  He is healthy again and ready to help lead his school to their first back-to-back NCAA Tournament appearances more than 65 years!
West Virginia – The Mountaineers should be fine down low again this season with Esa Ahmad and Sagaba Konate leading the way. The problem is the backcourt, as two players who combined for over 30 points and 10 assists per game are gone – Jevon Carter and Daxter Miles.  Players like James Bolden will have to step up big this year if the team wants to press for one of the league's top spots.
Texas – Making up for the loss of Mo Bamba will not be easy, but the Longhorns should once again be right in contention for an NCAA Tournament berth with their other four starters all returning. The key will be getting scoring from the backcourt and getting better from beyond the arc.  Senior guard Kerwin Roach needs to have a big year and guys like Dylan Osetkowski and Jericho Sims need to help make up for the loss of Bamba.
Iowa State – The Cyclones were hit hard by injuries last season and ended up losing 18 games. With four starters back, including the Big 12's leading returning scorer Lindell Wigginton, and the addition of Virginia transfer Marial Shayok, all signs point to an improved team in Ames this season that should contend for a tourney berth.
Texas Tech – Chris Beard has done an amazing job so far in Lubbock but, with six of the top eight scorers from last year's Elite Eight team gone, this team should take a step back this season. They do welcome South Dakota graduate transfer Matt Mooney, who averaged over 18 points per game last season, as well as a deep and talented group of freshmen that could at least have the Red Raiders challenging for a dance ticket this year.
Oklahoma – Trae Young and his constant on-screen stat-tracker are gone, but the Sooners do return three starters and a total of six seniors. They also welcome in a couple strong transfers including Aaron Calixte who averaged almost 17 points per game for Maine.  There should be enough here to challenge for a tournament bid, especially if they can avoid having another horrific (4-12 in the final 16 games) end to the season like they did last year.
Baylor – The Bears missed the Big Dance last season, and then lost their top four scorers from that team in the offseason. This definitely looks like a rebuilding year, although a pair of transfers are intriguing – Mario Kegler (Mississippi State) and Makai Mason (Yale).  Mason has only played one game the past two seasons due to injuries and needs to stay on the court this season.
Oklahoma State – The Cowboys were a surprise last year when they won 21 games, but with only one starter returning, this looks like a rebuilding season. Newcomer Michael Weathers, a transfer from Miami (Ohio) where he was MAC Freshman of the Year two seasons ago, could have been a big piece for the Cowboys, but he is presently suspended indefinitely following criminal charges.