CLICK HERE for all of Hoops HD's Preseason Coverage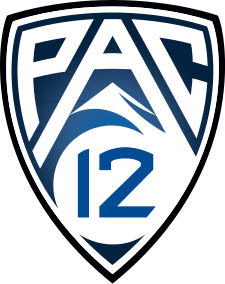 It is not unusual for a power conference to have a bad season every now and then.  However, calling 2017-18 a bad season for the Pac-12 would be a gross understatement.  At the end of the day, the league only put three teams in the Big Dance (though many felt USC belonged in as a fourth).  Two of those three (UCLA and Arizona State) played and lost First Four games.  The third, Arizona, was upset in the first round by Buffalo.  In other words – 3 bids, 0 wins.  Things will be better this season because, quite frankly, there is almost no way they could be worse.
The pick to win the conference is UCLA, a team stacked with talent despite having lost two of their top players from last season.  The key for the Bruins will be a frontcourt filled with newcomers (and a redshirt freshman) including star recruit Moses Brown.  Oregon should be right there as well with one of the nation's top frontcourts, while Washington, USC, Arizona State, Arizona and even Colorado could all be in the hunt for a Dance Ticket.  The Arizona Wildcats may be one of the hardest teams to forecast this season, as head coach Sean Miller returns very little from last season, and lost some key recruits following an ESPN report that was never substantiated, but has a history of success that simply cannot be overlooked.
Predicted Order of Finish
UCLA – Although they no longer have Aaron Holiday and Thomas Welsh, this may be the year that head coach Steve Alford finally breaks through and wins the Pac-12 regular season title. Kris Wilkes and Jaylen Hands both passed on the NBA to return in the backcourt.  Look for Prince Ali to have a breakout season as well.  Down low, Moses Brown has a chance to be something really special in the middle, while Cody Riley looks for redemption after taking a redshirt last season following a small criminal matter in China.
Oregon – Despite missing the NCAA Tournament last season and losing three double-digit scorers from that squad, the Ducks should be back with a vengeance this season. Oregon has one of the strongest looking frontcourts not only in the Pac-12, but in the entire nation.  Kenny Wooten was the conference's leading shot blocker in his freshman year last season, and he is joined by a pair of players who should contend for conference Freshman of the Year – Manute Bol's son, Bol Bol (7-2 with a mid-range jump shot) and Louis King.  In the backcourt, Payton Pritchard made more 3's than any returning Pac-12 player and will get help from the likes of Victor Bailey and Texas A&M-Corpus Christi transfer Ehab Amin, the nation's leader in steals two years ago.
Washington – To say that Mike Hopkins did a great job in his first season in Seattle would be an understatement. The Huskies, who were supposed to be in rebuild mode, won 21 games and finished with a winning conference record.  More importantly, the team went from one of the worst defenses in the league to one of the better ones.  This year – with the majority of last season's squad back including leading scorer Jaylen Nowell and big man Noah Dickerson – it would not be a shock at all to see UW in the battle for the conference title and celebrating their selection to the NCAA Tournament in March.
USC – The Trojans had 23 wins and an RPI of 34 on Selection Sunday when the committee left them out last March. One piece of good news is that the RPI is gone, replaced with the new NET ranking system.  The other piece of good news is that this team may be even better than last year's even without Chimezie Metu and Jordan McLaughlin.  The key will be heralded recruit Kevin Porter Jr who may prove to be a big-time scorer…and if so will likely be in the pros next season.  The frontcourt will be a strength for this team with Bennie Boatwright back healthy, Nick Rakocevic returning as a nightly double-double threat, and Charles O'Bannon Jr in position to have a breakout season.
Arizona State – The Sun Devils lost their top three scorers, all guards, from a team that barely squeezed into the First Four in the NCAA Tournament last season. Despite that, they could actually be better this year with a completely reloaded backcourt.  Pac-12 co-Sixth Man of the Year Remy Martin will be joined by Cleveland State transfer Rob Edwards (who led his former team in scoring both seasons he was there) and highly regarded freshman Luguentz Dort.  The frontcourt should be better with experience gained, led by sophomore Romello White (a double-double threat) and De'Quon Lake.  Of course, there is also head coach Bobby Hurley, who will almost definitely have a couple of sideline blow-ups and ejections that will be worth watching many times over.
Arizona – The Wildcats lost the top five players from last season's team that flamed out in the first round against Buffalo. There are, however, enough pieces here to at least contend for an NCAA bid, led by freshman guard Brandon Williams and a pair of transfers – guard Justin Coleman (Samford) and forward Ryan Luther (Pittsburgh).
Colorado – The Buffaloes return three sophomore starters from last season's team that failed to qualify for postseason play after finishing 17-15 overall. The good news is that one of those starters is McKinley Wright IV, the point guard who averaged over 14 points and 5 assists per game last season.  As he continues to improve, and players like Tyler Bey improve, this young team could make some noise this season, and be very dangerous by next.
Utah – The Utes only return one double-digit scorer (Sedrick Barefield) from last season's team that missed the NCAAs but did make a run to the NIT Championship game. This season, they will need a pair of transfers — reigning Junior College D-1 Player of the Year Charles Jones Jr and 7-0 Novak Topalovic (Idaho State) — to prove they can contribute significantly at this level if they want to even sniff a dance ticket.
Oregon State – The Beavers have a pair of high scorers returning in guard Stephen Thompson (15.8 points per game) and forward Tres Tinkle (17.6 points per game).  However, even with both of them and the departed Drew Eubanks (13.2 points per game), they only managed a .500 overall record last season.  There are some huge questions at the point guard position, which might have to end up being manned by Stephen Thompson, and while the team has size down low, they do not have much experience there beyond Tinkle.  Things could click like they did three years ago and this team could contend for a dance ticket, but the Beavers will more likely spend the season hovering around the .500 mark again.
Stanford – This should have been the year for the Cardinal to dance, but star Reid Travis decided to transfer to Kentucky and likely took those hopes with him. A pair of sophomores, Daejon Davis and KZ Okpala, should both shine and, given their youth and the addition of a solid recruiting class, the future is still bright in Stanford.
California – Wyking Jones' first season as head coach at Cal was a long one, with his team going 8-24 overall and only winning 2 conference games. With two double-digit scorers from that team gone, Coach Jones' second season could be just as long.  The good news is that the roster is stacked full of freshmen and sophomores, including leading returning scorer Justice Sueing, so the future is still bright even if this season's prospects are not.
Washington State – Senior forward Robert Franks averaged over 17 points per game last season and could be a contender for Pac-12 Player of the Year this season. Unfortunately for the Cougars and head coach Ernie Kent (who is on the hot seat), there is not much else on the team to help Franks.  Washington State lost 19 times in the 2017-18 season.  2018-19 could be worse.