CLICK HERE for all of Hoops HD's Preseason Coverage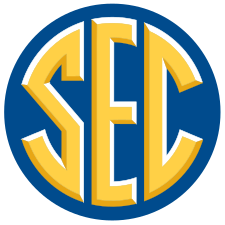 From 2013-2016 the SEC averaged fewer than four NCAA Tournament bids per season.  For a power conference with 14 members, that was simply unacceptable.  The conference set forth a plan to upgrade its basketball success, and it worked.  Last season, a conference record 8 teams heard their names called on Selection Sunday and equaling or even topping that number could easily happen this year.  Even more than that, however, the conference has at least three teams that enter the year with legitimate shots to play in Minneapolis in April at the Final Four.
Leading the way this season is, of course, Kentucky.  Head coach John Calipari has another group of amazing freshmen, but this year adds in a handful of returning stars (such as Quade Green) and the nation's highest-profile graduate transfer, Reid Travis from Stanford.  It will not be a cakewalk through the conference for UK, however, with Auburn and Tennessee having teams that look like powerhouses, and programs like Mississippi State and LSU on the rise.  At the bottom of the conference, a pair of intriguing new coaches are beginning rebuilds – Kermit Davis at Ole Miss and Tom Crean at Georgia.
Predicted Order of Finish
Kentucky – Is having another incredible group of freshmen, led by guards Ashton Hagans and Immanuel Quickley and power forward E.J. Montgomery enough? How about getting last year's top 3-point shooter (Quade Green) and big men PJ Washington and Nick Richards back for another year?  No?  Do you still need more?  Ok, then let's add in graduate transfer Reid Travis who averaged almost 20 points and 9 rebounds per game last season and would have probably taken Pac-12 Player of the Year had he stayed at Stanford.  There are a few teams in the nation that are loaded with talent this season.  Beyond any of those, you have the Kentucky Wildcats.  This team is a legitimate national title contender and anything short of that may be a disappointment in Lexington.
Auburn – Head coach Bruce Pearl somehow kept off-court issues and suspensions from slowing his team down last season as the Tigers shared the SEC regular season title and won a game in the NCAA Tournament. Although Mustapha Heron and Desean Murray are both gone from that team, the roster is still stacked.  In the backcourt, Jared Harper and Bryce Brown combined to average over 29 points per game, and Brown could be a contender for SEC Player of the Year.  Down low, the only problem may be too many players – returnees Horace Spencer and Chuma Okeke were solid last season, Anfernee McLemore is back healthy, and Austin Wiley and Danjel Purifoy are now back eligible (though Purifoy must sit out the first nine games).  The  pieces are here to not only put the Tigers back in the SEC title hunt, but to put them in the NCAA title hunt as well.
Tennessee – The Vols may once again be lacking size, at least compared to some of their SEC foes, but that didn't seem to matter last season when they captured a share of the SEC regular season title and earned a 3-seed in the NCAA. All five starters and most of the key bench players are back from that team, include the frontcourt pairing of Admiral Schofield and Grant Williams, the latter winning SEC Player of the Year last season.  Long story short – head coach Rick Barnes' team has the talent and experience to contend for another conference title and make a very deep run in March – or even into April in Minneapolis.
Mississippi State – It has been nine years since the Bulldogs last heard their names called on Selection Sunday. That streak will not reach ten as head coach Ben Howland has put together a team that should not only be in the Big Dance but could find itself a protected (top four) seed when it gets there.  The backcourt sees the return of brothers Quinndary and Nick Weatherspoon, both of whom averaged in double figures last season.  The frontcourt is just as tough with big men Aric Holman and Abdul Ado, along with touted recruit Reggie Perry.  There are few, if any, holes in the lineup this season.
Florida – The Gators had trouble keeping players out of the trainer's room last season. If they can stay healthy this year, despite no longer having Chris Chiozza or Egor Koulechov, they should be able to contend for one of the top spots in the conference standings.  Top scorer Jalen Hudson is back, and highly-touted recruit Andrew Nembhard should be starting from Day One.  Down low, having players like Chase Johnson and Isaiah Stokes back healthy, joining the likes of Keith Stone and Kevarrius Hayes, should give the Gators enough talent and depth to match-up with almost anyone.
LSU – Head coach Will Wade immediately made an impact last season, leading the Bayou Bengals to 18 wins and an NIT appearance. The next step is an NCAA Tournament bid, and with point guard Tremont Waters (15.9 points and 6.0 assists per game last season) ready to lead the way, plus a stellar recruiting class featuring guard Ja'Vonte Smart and big man Naz Reid, there is no reason why that bid will not come this year.
Alabama – The Tide may be without Collin Sexton this season, but six of the team's top eight scorers are back, led by guards Dazon Ingram and John Petty and forward Donta Hall. One player to keep an eye on will be transfer Tevin Mack who was a legitimate scorer at Texas before being dismissed from the team in the middle of the 2016-17 season.
Arkansas – Four of the Razorbacks' top five scorers from last year's NCAA Tournament team are gone, so this may be a rebuilding year in Fayetteville. The one returning top scorer, Daniel Gafford, could have a huge season, as he is a nightly double-double threat down low.  In order to make any serious noise, however, newcomers such as New Mexico transfer Jalen Harris and freshman Keyshawn Embery-Simpson will need to prove they are ready for SEC play from Day One.
Vanderbilt – The Commodores lost 20 games last season and the top three scorers from that team (Jeff Roberson, Riley LaChance and Matthew Fisher-Davis) are gone. All hope is not lost, however, as head coach Bryce Drew welcomes in a very promising group of freshmen led by a pair of McDonald's All-Americans in point guard Darius Garland and big man Simi Shittu, along with small forward Aaron Nesmith.  Shittu is coming off of an ACL tear and his health may greatly determine his team's fate.
Missouri – Gone are last year's top two scorers, Kassius Robertson and Jordan Barnett. Gone also is Michael Porter Jr., who went down with an injury to start the season and, despite coming back late, moved on to the NBA, as expected.  Back was supposed to be Michael's brother, Jontay, but he suffered a season-ending injury during a preseason scrimmage.  The Tigers could still be back in the hunt for an NCAA Tournament bid with Jeremiah Tilmon and Kevin Puryear in the frontcourt.  Both players should see significant scoring increases this season.  The backcourt is not empty either, as freshman Torrence Watson comes in as a top shooting guard prospect and has the potential to be a big-time scorer.
Texas A&M – After a Sweet 16 run last season, the Aggies will likely take a step back this season with their entire frontcourt, which was the strength of last season's team, gone. Guards T.J. Starks and Admon Gilder will look to pick up the scoring load, but a pair of frontcourt transfers – Christian Mekowulu (Tennessee State) and Josh Nebo (St. Francis-PA) will need to prove they can play against SEC-level competition for this team to have any serious success.
Ole Miss – Kermit Davis is the new head coach in Oxford and, although the Rebels finished in last place and lost 20 games overall last season, there is hope for improvement even in Year One. Terence Davis and Breein Tyree were both double-digit scorers in the backcourt last season, and Bruce Stevens scored more than 10 per game from the forward position.  The big question will be how quickly the team buys into Davis' system – and just how quickly Davis can fix a defense that was, to put in nicely, abysmal last season.
South Carolina – After making it to the Final Four just two seasons ago, the Gamecocks finished tied for 11th place in the conference last year and may struggle to even match that mark this season. The focus for the team will be senior forward Chris Silva, who averaged 14.3 points and 8.0 rebounds per game last year.  Silva may not have enough other pieces around him, however, for this team to win very many games in a stacked conference.
Georgia – The Bulldogs welcome in Tom Crean as their new head coach, but he has his work cut out for him this season without a single double-digit scorer back from last year. William "Turtle" Jackson and Rayshaun Hammonds figure to be the two go-to players; however, just avoiding the league cellar might be an accomplishment this year.