For Today's UTR Game of the Day, as well as the daily News and Notes – CLICK HERE
CLICK HERE for our latest Hoops HD Bracket Rundown
Even as we enter the greatest month of the college basketball year there is still plenty of drama to deal with. On the court recently we have seen a coach cussing out the refs, games being decided by stuffed animals thrown onto the court, and Cal actually win a game. Off the court we have seen a Hall of Fame coach accidentally kill a guy, 2 other coaches facing subpoenas in the FBI corruption case, and the Ivy League refusing to let the Palestra host the Ivy tourney for the foreseeable future. I do not know if anyone can save this sport but 1 man who wants to offer other options is Ricky Volante, CEO/Co-Founder of the Historical Basketball League. The HBL is a new league that plans to give college basketball players the chance to receive some financial benefits/economic freedom by getting paid to play basketball during the summer while also receiving a scholarship to attend college during the fall/spring. HoopsHD's Jon Teitel got to chat with Mr. Volante yesterday about how the league came about and his vision for the HBL's inaugural season in 2020.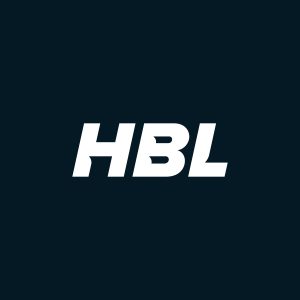 Your day job is as an attorney who focuses on legal issues related to professional/amateur sports: what is your favorite case that you have worked on so far? I generally work in sports/film/music but my practice is mostly on the transactional side. There have been a few interesting transactions I have done: I was representing 1 of the best CrossFit athletes in the world and had to work on the breakup with his agent. So much of it had been done on handshakes/verbal agreements that we had to walk back the past 5 years of life to figure out what had happened.
You are also an Adjunct Professor at the Harvard Extension School and Case Western Reserve University School of Law, where you teach a variety of classes: what are some of the keys to "Representing the Professional Athlete"? We focus on the 4 stages: pre-professional, early team-controlled years, mature free agent years, and retirement. We look at how everyone should interact with each other and the importance of having a financial planner. The key is to be as prepared as possible and keep your athlete from exposure in a negative way. You need both short-term benefits and a long-term vision.
What does David West bring to the table as COO of the HBL? He is heading up a number of initiatives at the moment: 1st and foremost is identifying players for the summer of 2020. He is also engaging the basketball community: his word carries a lot of weight due to his reputation as a "pro's pro". He gives more structure to our approach on the basketball side of things. He was the 99th ranked prospect in his own state coming out of high school, but then became national POY at Xavier and a 15-year NBA veteran. David can look at a young player and understand what it takes for them to be successful in the NBA, which is something that even some of the best college coaches in the country cannot.
How did co-founder Andy Schwarz's consulting work for the plaintiffs on the Ed O'Bannon lawsuit against the NCAA lead to his involvement with the new league? It absolutely did. He was the non-testifying expert in the White v. NCAA case before getting involved in the O'Bannon case. He looks at it purely as an economist and tries to figure out how to break up the monopoly of the NCAA. Litigation was not providing wholesale changes: it was just chipping away pieces of it. He is 1 of the 2 citizen co-signers of a legislative bill in California regarding the payment of college athletes but it is a slow drawn-out process. We got connected around the time that the O'Bannon case was wrapping up and now we have the HBL.
Why are you specifically focused on HBCU schools, and what kind of backlash do you expect from North Carolina A&T season ticket holders/Florida A&M basketball coaches/etc.? We have pivoted away from the HBCU-exclusive model. We were going to start club teams on HBCU campuses but we experienced some of the resistance that you mentioned. Now our teams are entirely independent of the traditional model but the tie-in is that all of our players have to be bona fide college students. We have several teams located near HBCU campuses but there is no direct link.
Why do you want a league that pays college athletes, and do you really think that an 18-year-old kid who makes $150,000/summer is going to spend the majority of his year in a classroom? We think it is the right model because it is fair/equitable. There is no other profession in the US where we tell 18-year-olds who want to get paid for their work that they have to go overseas. The original mission statement of the NCAA was to protect student-athletes…but that was back in 1906! We do want them to be successful as both a student and an athlete. While there are a number of guys who might choose not to attend school in the fall/spring, there are only 10-15 guys every year who are 1-and-done so the overall percentage will be 10% of the league at the very most. The majority of our guys will be excited for the athletic/academic opportunity.
Why will your athletes need a 5-year scholarship if they are raking in the dough every year? We are providing the scholarships to them because the basic essence of receiving fair value for your services is a good idea in a perfect world. If you are a computer science student and can run/sell a company as a result of an app that you created, that is great…but athletes should not be treated any differently. We do not require them to attend a 4-year school: they can do a 2-year school, an online program, etc. If a player is interested in film, he can attend a film school instead of a traditional college.
How will viewers be able to follow the action if you do not sign a traditional broadcasting deal, and is the fact that you will offer your games via a streaming service mean that you are targeting younger viewers? This is not a hard/fast rule but generally if you are over 40 years old you value the institution more than the player. That group of people will be hard for us to get because we do not have institutional involvement, but viewers under age 40 do not place as significant a value on the school as on the individual. You see it in the NBA: if a star player changes teams than many fans will follow the player to his new team so millenials will be easier to convince. We are focused on having a streaming agreement for our league-wide deal and are also exploring local regional sports networks for each market.
How did you pick the cities for the inaugural season, and why are you going with NBA rules rather than college/other rules? There were several factors: high-density areas so that players have the maximum # of choices, cities where 18-year-olds would enjoy living, and places with marketability for corporate sponsors/partners. To a lesser extent we tried to pick up-and-coming cities that were not over-saturated with pro sports (like Austin/Richmond, compared to a place like Dallas). 1 of our biggest criticisms in terms of player development is that NBA teams have to guess if a college player can run a 24-second offense or has the skill-set to make a 3-PT shot from NBA range. We want our players to be prepared for the NBA as well as possible and David understands how to best prepare them to take that next step. It is a really timely question: Sports Illustrated's recent mock draft includes Nassir Little of UNC, who started the year in the top-4 but has since dropped to around #8. The comments regarding his drop were that his skill-set did not translate well into the college game, which makes no sense because the NBA only cares whether his skill-set is developed for pro basketball!
What are the biggest differences between your league and the G League, and what kind of response do you expect from the NCAA either in the courtroom or on the court? We get asked about the G League a lot. From our standpoint, my understanding is that they will only offer a few select contracts on an annual basis, with everyone else getting around $36,000/year. We might be competing with them for a handful of players, but on the whole we are focused on a larger pool of players who might not reach the NBA in the long run because there are only so many available spots. We will start with 120-144 players but what we are doing is complementary to the NBA as we prepare players to take the next step. That argument goes totally out the window with the NCAA, as there will be considerable overlap/competition between them and us. However, as an attorney I am hard-pressed to find any angle they can take against us. We have been very methodical with our model to avoid any legal action: in the long run I think that it will simply come down to who has the better offer to make to players.