Justin Moore is no stranger to big-time competition. As a high school player at DeMatha his team was ranked #1 in the country. As a freshman at Villanova this fall he will join a team who has won 2 of the past 4 NCAA titles. At this Friday's Nike Hoop Summit he will play for team USA along with some of the best high school players in the nation (including Cole Anthony, Vernon Carey Jr., and his fellow incoming Villanova freshman Jeremiah Robinson-Earl). Earlier today HoopsHD's Jon Teitel got to chat with Justin about overcoming injuries and choosing the Wildcats.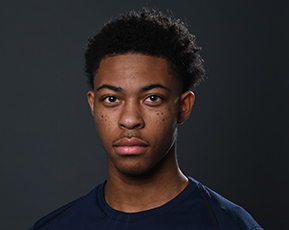 You missed most of your sophomore year at DeMatha with a torn left ACL: how difficult was the recovery process to get back onto the court, and how is your health at the moment? It was real hard and took a lot of rehab/physical therapy but my parents pushed me and my coaches helped me as well. Toward the end of my junior year I was close to 100%.
There have been so many great basketball players to come out of DeMatha (including Adrian Dantley/Victor Oladipo/Markelle Fultz): what have you learned while playing for a program that was ranked #1 in the country this year? I learned from all of my coaches to just trust the process. I tried to learn as much as I can and also listen to our great alumni.
Last May you signed with Villanova (over Cincinnati/Maryland/Notre Dame/Penn State/Virginia/Wake Forest/Xavier): what made you choose the Wildcats, and did you have any 2nd thoughts after watching the Cavaliers win the title last Monday? I really love Villanova so I had no 2nd thoughts. I think that I can contribute right away and the school has a lot to offer off the court as well.
What is it like to get recruited by a 2-time NCAA championship coach in Jay Wright? He is amazing and treated me like family. I feel very special that he believed in me and trusted in me.
Your incoming freshman class is ranked as high as #3 in the country due to yourself and several other great players including Bryan Antoine/Eric Dixon/Jeremiah Robinson-Earl: how well do you know the other 3 guys, and are you excited to team up with Jeremiah this week? I have known Jeremiah since I 1st played for team USA. They are all great players and we will be ready to go this falll.
The Wildcats will be losing several key seniors (Phil Booth/Joe Cremo/Eric Paschall) and Jahvon Quinerly announced last week that he will be transferring: how will you try to replace all of the talent that is walking out the door? There is not really any pressure: we are just taking on the challenge. We will put in the work and be ready to produce.
You are 6'4": what position do you play in high school, and what position do you expect to play in college? I played combo guard in high school and Villanova wants me to play a lot of both guard spots.
You will play for team USA in the Nike Hoop Summit this Friday: what does it mean to you to represent your country? It is an honor and I feel blessed to represent the USA.
Is everyone spending this week trying to convince the unsigned guys on team USA like Cole Anthony/Matthew Hurt to sign with their school?! We are all focused on the game: we came here to get the win on Friday.
Will you get a nice summer vacation or is it going to be a quick transition from high school to college? I will get to enjoy myself a little bit back home with my family before heading to Villanova so it should be a fun summer.