HoopsHD is getting prepared for the greatest month of the year with a 2-part preview of every single conference tourney in the nation. Jon Teitel kicked it off last weekend with his predictions for the 1st 13 conference tourneys that got underway (http://hoopshd.com/2017/02/26/conference-tourney-previews-part-1-of-2-2), and now it is time for his picks concerning the 19 other conference tourneys including the 1st-ever Ivy postseason tourney.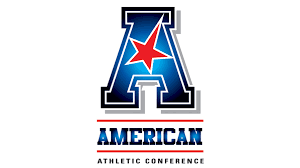 AAC tourney predicted champ: SMU (#1-seed)
Last year's tourney champ: UConn (#5-seed)
NOTE: UConn has been in title game each of past 3 years
SMU won 25 games last year but none in this tourney because they were ineligible for postseason play. This year they have won 27 games and their only loss since November was by 2 PTS at Cincinnati. The Bearcats have only lost 3 times since Thanksgiving and I like Coach Mick Cronin, but he has only made 1 tourney title game in the past 10 years. The Mustangs hit the offensive glass, make their 3-PT shots, and have so many big guards that their perimeter defense is just outstanding.

ACC tourney predicted champ: Louisville (#4-seed)
Last year's tourney champ: North Carolina (#1-seed)
NOTE: 6 different champs in past 6 years
This tourney has had a different champ in each of the past 6 years and is now working on its 3rd different arena in the past 3 years, so let's make it 7 champs in 7 years by picking Louisville. I know that Coach Rick Pitino had not beaten any of the top-3 seeds this season until yesterday but they have only had 2 losses all year by more than 8 PTS so his team should be able to keep it close against whoever they face. It will certainly be difficult to possibly have to face Mike Krzyzewski/Roy Williams/Mike Brey on 3 consecutive nights, but the double-bye as the #4-seed will give them an extra day of rest and the Cardinals have a lot of size that they can put out on the floor.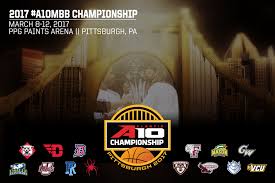 A-10 tourney predicted champ: Rhode Island (#4-seed)
Last year's tourney champ: St. Joseph's (#4-seed)
NOTE: 6 different champs in past 7 years
This tourney has had 6 different champs in the past 6 years so I will pick Rhode Island to make it 7 of 8. The 2 heavy favorites are Dayton/VCU but after seeing each of them lose on the road last week it appears that they maybe they are lighter than 1st thought. The Rams won 9 of 11 to finish the regular season and will get a double-bye as a top-4 seed. They block a lot of shots and hold their opponents to under 30 3P%. Dayton swept them this year but only by a combined 4 PTS so they will not be scared of facing the #1-seed, and after beating VCU by double-digits last weekend they would be very confident heading into a repeat Battle of the Rams.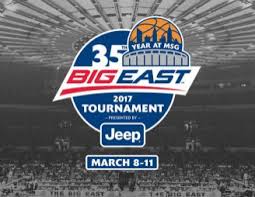 Big East tourney predicted champ: Villanova (#1-seed)
Last year's tourney champ: Seton Hall (#3-seed)
NOTE: 9 different champs in past 11 years
There are only a few 2015 conference tourney MVPs still trying to make it to Selection Sunday, and if Georgetown (led by 2015 NEC tourney MVP Rodney Pryor) can get by St. John's on Wednesday then they get to face Villanova (led by 2015 Big East tourney MVP Josh Hart) for the 2nd time in a week. It seems impossible that Butler has never won a Big East tourney game but they should be able to break that streak against Xavier in the quarterfinals. However, even though the Bulldogs swept the Wildcats it is hard to imagine a team that lost 4 of its final 9 games to be able to do it 3 times in 3 months. During his recent book tour Coach Jay Wright talked about the "hangover" effect that makes it so hard for championship teams to repeat, but after seeing his team simply shred Georgetown in person yesterday I can assure you they are as primed to go back-to-back as any team since the Gators did so a decade ago. They make shots, they do not foul their opponents, and with all due respect to the rest of the Big East coaching fraternity they are not getting out-strategized next week.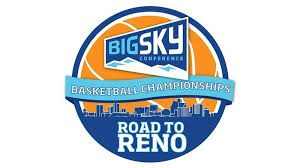 Big Sky tourney predicted champ: North Dakota (#1-seed)
Last year's tourney champ: Weber State (#1-seed)
NOTE: only 5 winners in past 15 years are Montana/Weber ST/Eastern Washington/Portland State/Northern Colorado
I cannot say that I am blown away by a team that is 19-9, but when none of those 9 losses are to any of the other top-4 seeds in this tourney (they are 4-0 vs. Eastern Washington/Idaho/Weber State), their resume starts to look a lot more impressive. They are also great in the clutch: 3 OT games all year, and they won all 3 of them. Most people know Brian Jones as the founder of the Rolling Stones, but if the same-named coach of the Fighting Hawks can win it all this week, it will give them a great deal of "Satisfaction".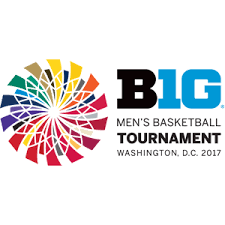 Big 10 tourney predicted champ: Purdue (#1-seed)
Last year's tourney champ: Michigan State (#2-seed)
NOTE: only 4 winners in past 10 years are Ohio State/Wisconsin/Purdue/Michigan State
Good luck figuring out this crazy conference as it comes to visit me in DC this week. This year's edition is wide-open with each of the top-11 seeds having 17+ regular season wins. Maryland/Northwestern/Wisconsin all looked unstoppable as of a month ago until each of them lost 5 games in February. You should never bet against Tom Izzo in March but with Eron Harris hurt they simply do not have enough firepower to win 4 games in 4 days. Minnesota is playing better than anyone else but even with a Pitino on the sideline you cannot go from 8-23 to Big 10 champs in just 1 year. Therefore, the pick is Purdue and the best player in the conference (Caleb Swanigan). Their only loss to a fellow top-6 seed all year was to Minnesota in OT, so unless a weak team gets them early I think that they will continue to improve with each win.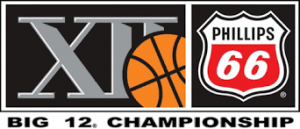 Big 12 tourney predicted champ: Iowa State (#4-seed)
Last year's tourney champ: Kansas (#1-seed)
NOTE: only 5 winners ever are Iowa State/Kansas/Oklahoma/Oklahoma State/Missouri
Every single winner of this tourney has been a top-4 seed so even though this conference is stacked the eventual victor will probably be 1 of the best teams. However, neither Baylor/West Virginia have ever won it, so that makes it a coin flip between Iowa State and Kansas. The tourney remains in Kansas City for the 8th straight March, which gives the Jayhawks a home-court advantage away from home. The Cyclones split the season series with Kansas and did not need any Hilton Magic in an OT victory in Lawrence last month. Kansas is certainly 1 of the best teams in the nation but Iowa State won 6 of 7 to finish the regular season and have senior leadership to spare.

Big West tourney predicted champ: Cal State Fullerton (#1-seed)
Last year's tourney champ: Hawaii (#1-seed)
NOTE: 6 different champs in past 6 years
Hard to pick a winner when nobody in the conference has 20 wins this season, but since someone new seems to win every single year I will choose Fullerton. The Titans went with academics over athletics by scheduling Cal Tech to start the season, and they finished with only an OT road loss in their final 7 games (while also beating top-2 seeds UC Davis/UC Irvine). It will be rough sailing if FR F Jackson Rowe cannot recover from a left foot injury that has kept him out of the past 2 games, but that just means more shots for the leading scorer in the conference (SR SG Tre' Coggins). Need another reason: how dare you question the heart of SR PG Lionheart Leslie!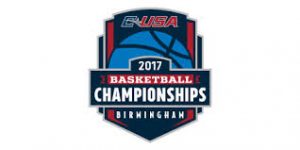 C-USA tourney predicted champ: Middle Tennessee (#1-seed)
Last year's tourney champ: Middle Tennessee (#2-seed)
NOTE: 4 different champs in past 4 years
Michigan State can tell you how fun it is to play Middle Tennessee in March, and now the rest of the conference will find out for the 2nd straight spring. The Blue Raiders have lost 3 games since Thanksgiving by a total of 14 PTS and have several top-100 wins over teams like Mississippi/UNC-Wilmington/Vandy, so they might be able to snatch an at-large berth if they stumble. However, since they beat both #2-seed Louisiana Tech and #3-seed Old Dominion by double-digits this season, they are looking forward to a return visit to Legacy Arena to cement their own legacy as the best 4-year run in school history.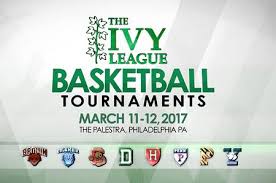 Ivy tourney predicted champ: Princeton (#1-seed)
Last year's regular season champ: Yale
NOTE: 1st–ever conference tourney but Harvard/Yale are only 2 champs from past 5 years
Even though Penn was able to sneak into this tourney as the #4-seed thanks to a game-winning 3 to beat Harvard, and they are playing at the Palestra, I just do not see them beating a 14-0 Princeton team who swept them during the regular season. The other semifinal features a Harvard team that dropped its final 2 games on the road, but since it swept Yale in February I think they can keep beating them in March. The Crimson should be able to keep it close against the Tigers, as their 2 losses to them this year were by a combined 5 PTS, but Princeton has only lost to 2 teams outside the top-100 all season so I do not see it happening again next weekend.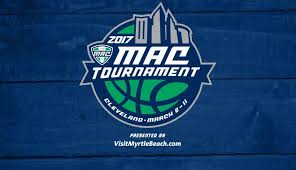 MAC tourney predicted champ: Buffalo (#3-seed)
Last year's tourney champ: Buffalo (#3-seed)
NOTE: Buffalo has won past 2 titles by combined 8 PTS
The 3 seed was good enough for Buffalo last year when Nate Oats was a rookie coach, so it should be good enough now that he has 1 conference championship under his belt. It will not be easy to beat Ohio and Akron on consecutive nights in Cleveland, as they only went 1-3 against the 2 teams during the regular season but all 4 games were decided by 6 PTS or less. I was loving Akron when they finished Valentine's Day at 22-4, but they lost 3 of their final 5 to finish 24-7. In contrast, the Bulls started 9-12 before winning 8 of their last 10 and have the reigning conference tourney MVP in SR SG Willie Conner.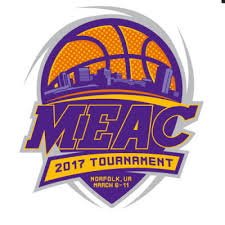 MEAC tourney predicted champ: Hampton (#4-seed)
Last year's tourney champ: Hampton (#1-seed)
NOTE: Hampton has won past 2 titles by double digits
NC Central is still the favorite but losing your regular season finale to a 28-loss NC A&T team is the definition of inexcusable: seriously, how does a good team with a good coach and a ton of seniors lose that game?! Hampton has history on its side as the 2-time defending champs, and even though they were dead in the water after a 2-10 start they rebounded nicely to only lose 5 games since New Year's Eve. Coach Ed Joyner probably expected to lean on SR G Lawrence Cooks this season, but it is FR backcourt mate Jermaine Marrow who has exceeded all expectations.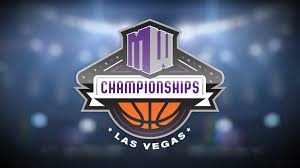 MWC tourney predicted champ: Fresno State (#4-seed)
Last year's tourney champ: Fresno State (#2-seed)
NOTE: San Diego State has been runner-up in 5 of past 8 years by combined 24 PTS
You can never count out Coach Steve Fisher in this tourney but his San Diego State team has been unable to score 60+ PTS in any of their past 4 games so I do not think they are making the title game this time around. Fresno State is the defending champ and has gone 5-1 against the other top-3 seeds (Boise State/Colorado State/Nevada). They had a devastating 4-OT loss at Wyoming 1 month ago but somehow got past it to win their final 5 games. Coach Rodney Terry brought back a ton of experience from last year's championship team, including a couple of Pac-12 transfers in the backcourt (Jaron Hopkins from Colorado and Jahmel Taylor from Washington).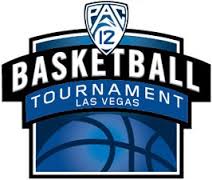 Pac-12 predicted champ: Oregon (#1-seed)
Last year's tourney champ: Oregon (#1-seed)
NOTE: 5 different champs in past 6 years
The last 3 teams to win this tourney are Arizona/Oregon/UCLA, who also happen to be the top-3 seeds this year. My heart says to go with the alma mater but Arizona looked so overwhelmed in Eugene last month that my head says it it will not go much better the 2nd time around. Dillon Brooks made the game-winner when the Ducks beat the Bruins in December, and Oregon should have won the rematch in Pauley Pavilion before blowing a 19-PT 1st half lead. Their only chance for another signature win would come in the title game, but if they can win it all then Coach Dana Altman will be in the mix for a #1 seed in the NCAA tourney.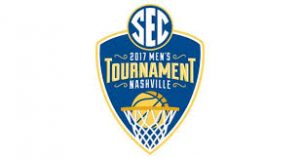 SEC predicted champ: Kentucky (#1-seed)
Last year's tourney champ: Kentucky (#2-seed)
NOTE: Kentucky has won past 2 titles and lost title game 3 years ago by 1 PT
For all of Kentucky's 1-and-done players over the past several years they have shown their dominance in this tourney, as they are THIS close to being the 3-time-defending champ. This year's "Wildcat Invitational" features a trio of other 22-win teams (Arkansas/Florida/South Carolina), but the Gators are the only 1 of the 3 to beat Coach John Calipari this year. Kentucky won each of their final 8 games and only allowed more than 67 PTS in 1 of those 8. Malik Monk/De'Aaron Fox comprise the best freshman backcourt in the country, and even though the Gators also have a great defense their offense has been lacking down the stretch.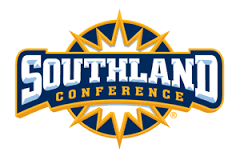 Southland predicted champ: Houston Baptist (#4-seed)
Last year's tourney champ: Stephen F. Austin (#1-seed)
NOTE: Stephen F. Austin has won past 3 titles by double-digits and lost title game 4 years ago by 2 PTS
Even though Brad Underwood departed for Oklahoma State last spring, Coach Kyle Keller has kept Stephen F. Austin near the top of the conference. New Orleans/Texas A&M-CC received huge advantages with a double-bye in an 8-team tourney, but the Privateers turn the ball over a ton and the only team who has conquered the Islanders since late-January is Houston Baptist. The Lumberjacks beat the Huskies on New Year's Eve but they turn the ball over too much and do not make a lot of threes. I like Keller but how is he going to out-coach a guy like Ron Cottrell who has won almost 500 games during his career?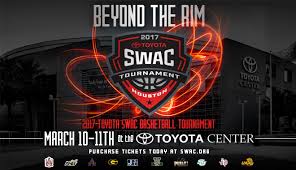 SWAC predicted champ: Texas Southern (#1-seed)
Last year's tourney champ: Southern (#4-seed)
NOTE: Southern/Texas Southern are only 2 champs from past 4 years
Texas Southern coach Mike Davis only lost 2 games in conference play this year but neither of them were to any of the other top-5 seeds, so unless there are some major upsets the Tigers are likely to only face teams they have beaten this year. I have seen a lot of guys leave school for a variety of reasons, but there are not many stranger situations then in December when reigning conference POY/DPOY Derrick Griffin decided to leave the team to…prepare for the NFL draft. That left the team with a gaping hole in the middle, but 7' Kent State transfer Marvin Jones has filled it admirably with his rebounding/defense.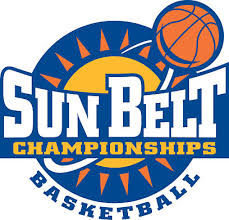 Sun Belt predicted champ: Louisiana-Lafayette (#7-seed)
Last year's tourney champ: Arkansas-Little Rock (#1-seed)
NOTE: 4 different champs in past 4 years
I cannot pick the #1-seed in every tourney, so here comes my upset special…if you consider a 20-win team winning a game to be an "upset". Louisiana-Lafayette should have plenty of fans able to make the 2-hour drive to New Orleans for the tourney to watch Coach Bob Marlin's 2016 CIT quarterfinalist. Texas-Arlington is clearly the best team in the league but I cannot truly trust them on the road when all 4 of their conference losses were away from home. The Ragin' Cajuns started 4-8 in conference play but have won 6 in a row including a 2-PT Senior Night win over the Mavericks. They have a great junior class with plenty of postseason experience, and after watching a guy named Jay Wright win a title last spring, it is easy for me to get on the bandwagon of the Cajuns' SR PG with the same name!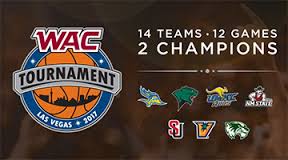 WAC predicted champ: Cal State Bakersfield (#1-seed)
Last year's tourney champ: Cal State Bakersfield (#2-seed)
NOTE: New Mexico State lost title game by 3 PTS last year after winning 5 of previous 6 years
Last but not least is the wiggity wiggity wiggity WAC, which will only have 7 entries in this tourney since the former Team of the People remains still ineligible during its continuing transition to D-1. Coach Marvin Menzies built a dynasty in Las Cruces but finally got tripped up last year in a 3-PT title game loss to Cal State Bakersfield. I expect both teams to make it back to the title game, and since they split their season series it could go either way. The Roadrunners has been cruising with a 13-1 record since New Year's Eve before stumbling at home to GCU last night, which will hopefully serve as a wakeup call. Coach Rod Barnes will look to SR PG Dedrick Basile to repeat his conference tourney MVP effort of last March, while praying that the title game does not come down to FT shooting because frankly his team sucks at the foul line.