Show was recorded on Wednesday, January 10th at 9pm, est, and does not reflect any games that went final after that
We start things off with a full panel as they go through and build a seed list line by line.  Chad once again acts as arbitrator as the rest of the panel discuss and debate each of the teams as they're added to the list.  Topics include whether or not Duke should be on the #1 line, whether or not Notre Dame should be in the field at all, how Saint Mary's weak schedule will effect them, and much more!
For this week's Under the Radar Show, we begin by looking at the MAC and what a great year Buffalo has had so far.  We also discuss New Mexico State's big game at Grand Canyon that's coming up, and how we feel they can make the NCAA Tournament even without the automatic bid if they're able to win out.  Conference USA has three contenders in Middle Tennessee, and Western Kentucky and Old Dominion who square off tomorrow.
Finally, we have our final bracket posted below, but you're not allowed to look at it until you've watched the shows!!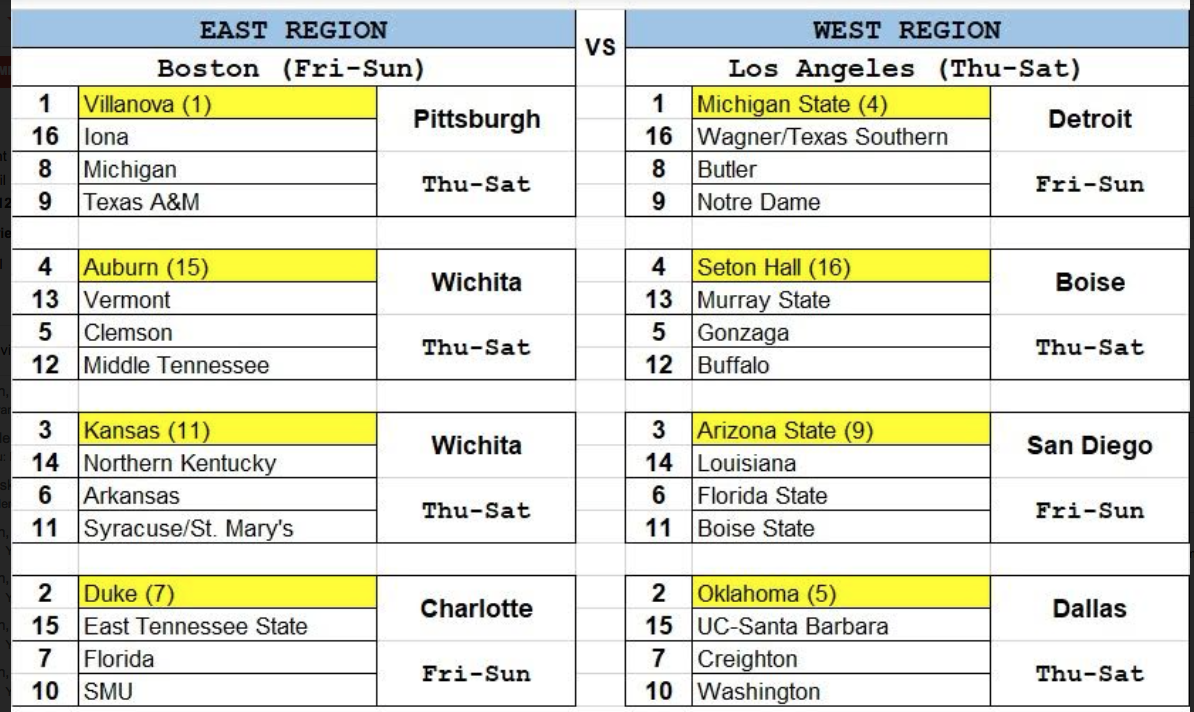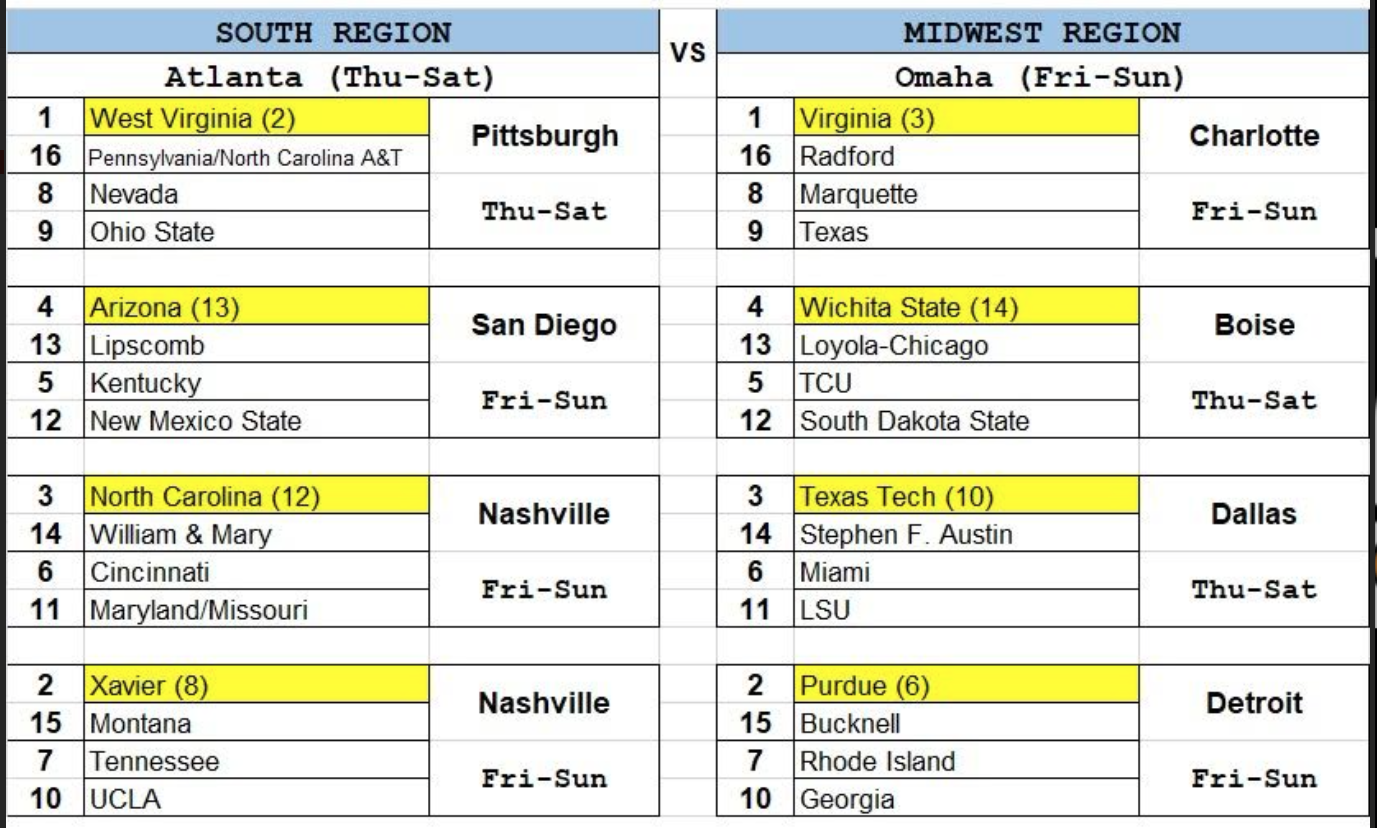 And for all you radio lovers, below are mp3 versions of the shows….