There are only a few weeks left for the college kids to impress the scouts before the NBA Draft takes place on June 21st. We will spend that time talking to the stars of tomorrow as they prepare for the next phases of their careers. Devin Sibley began his career in Greenville as the SoCon Freshman of the Year before adding a conference POY award 2 years later. HoopsHD's Jon Teitel got to chat with Devin about all those awards, winning a league title, and what it would mean to get drafted.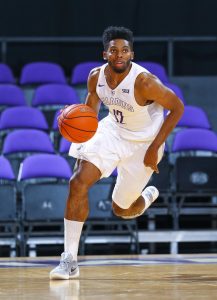 You grew up in Knoxville: what made you choose Furman? My parents are religious so we prayed about it and they thought that Furman would be the best fit for me. They had nice people and a nice community, plus it is close to home.
You played for a pair of coaches in Niko Medved/Bob Richey: how difficult was the transition from 1 to the other, and what is the most important thing that you learned from either of them? It was not a hugely difficult transition because Bob was already "in the house" as 1 of our assistant coaches. Niko taught me a lot on the defensive end and how to support my teammates.
In 2015 you were named SoCon Freshman of the Year: how were you able to come in and contribute right from the start? I actually played poorly during my 1st few games and did not get it turned around until the 2nd half of the season. I focused on playing as hard as I could and on all of the details.
Despite entering the 2015 SoCon tourney as a #10-seed with an 8-21 record, you had 3 straight upsets before a 3-PT loss to #1-seed Wofford in the title game: how were you able to turn around your entire season in a matter of days? It was a mental thing: we had nothing to lose and just happened to click at the right time. We took it 1 game at a time and it benefited us quite a bit.
In the 2016 CIT you scored a team-high 15 PTS and Daniel Fowler made a put-back at the buzzer in a 1-PT win over Louisiana-Monroe: how on earth were you able to overcome a 10-PT deficit in the final 2 minutes? It was a really nice put-back by Daniel. We took everything 1 play at a time: you just have to do the little things like get stops.
In February 2017 you scored a career-high 32 PTS/5-8 3PM in an 8-PT win at Citadel: was it just 1 of those scenarios where every shot you put up seemed to go in because you were "in the zone"? Definitely. Coach gave me the green light and it was a fun game. The basket looked as big as the sea and I was money.
As a junior you helped lead the Paladins to a 21-10 record: how big a deal was it to earn a share of the school's 1st regular season league title since 1991? It was pretty cool…but we wanted to win the conference tourney as well. However, it was a big honor to achieve that and we will always remember that.
In 2017 you were named SoCon POY: what did it mean to you to receive such an outstanding honor? I honestly did not think I would win it so it was a blessing. It was a great time in my career.
Your RPG increased in your senior year but your shooting percentages went down a bit: were defenses keying on you all season due to your breakout junior year? I decided to crash the boards more and do as much as I could to help us win. I had multiple finger injuries and some other injuries as well so there were a lot of factors.
What would it mean to you to get drafted? It would mean the world to me because it is something that I have been waiting for my entire life. I have been through a lot so it would be a dream come true.