The Knight Commission on Intercollegiate Athletics is an independent organization that promotes reforms to support/strengthen the educational mission of college sports. Formed in 1989, the Commission has a diverse composition that includes university presidents, former college athletes, and leaders in the field of higher education. At its meeting last month in Washington, DC, which HoopsHD was invited to attend, the Commission discussed recommendations made by the Commission on College Basketball that is chaired by Condoleezza Rice. 1 of the many panelists that day was Jon Fetterolf, a partner, at the law firm of Zuckerman Spaeder who is also an MLB-certified agent. HoopsHD's Jon Teitel got to chat with Mr. Fetterolf about a wide array of topics including transfers, contact with agents, and the 1-and-done rule.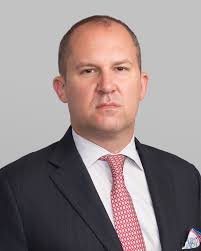 Even though your professional background is in baseball, what is the biggest change you would suggest that the NCAA make in regard to its basketball rules? The 1 area I was asked to talk about at the Knight Commission meeting was about advising players whether to go pro/sign a contract. I think it is crazy to take away the chance for college kids to talk to professional agents/legal advisors. Baseball players can turn pro after high school and I think that basketball players should be treated the same way. Who are we to keep kids from pursuing their careers, and if they are ill-equipped to negotiate a contract on their own then they should have someone who can help them to get ready for such a situation. They should not get paid any money while they are still an amateur, but I think that they should be allowed to receive free advice.
If 40% of incoming D-1 freshmen end up transferring by the end of their sophomore season and 60% of players who transfer do not go to another D-1 school, then what can we do to address this epidemic? As a fan I am aware of it but I have not studied the issue in depth at my job. 1 of the more famous examples was Alex Fernandez: he started at Miami and was an All-American pitcher but later transferred to Miami-Dade Community College to be eligible to enter the MLB Draft: that is crazy that he needed to do this. You read articles about how certain coaches do not allow/approve of transfers, but maybe we should give people the avenue to become a pro athlete without having to go to college 1st. I assume that a lot of basketball players who decided transfer often just want to get some more playing time.
The NCAA Committee on Academics has recommended an academic benchmark (minimum 3.0 GPA) for athletes to be able to transfer without any restrictions: do you agree or disagree with this proposal? If you ultimately take the view of giving people the option to turn pro without any restrictions, then I think a minimum GPA is relevant/important because we want the players who stay in school to get the benefit of a college education. On its face it seems okay, but if it is unfairly applied to different segments of society then it would require some more analysis.
The graduation rates of African-American athletes in the Power 5 conferences still trail those of the general student population: any thoughts on how to fix this situation? If you are going to offer a scholarship to an athlete, you have to understand the commitment involved with being a college athlete. I played D-3 basketball with a bunch of guys who were not going to play pro basketball, yet we spent a lot of hours working on our skills, which took time away from our studies. There are certain segments of the population who are admitted to the school because they bring certain things to the table: if they are not as academically-inclined as other students, then they might require more assistance. We have to make sure the kids get the "benefit of the bargain" because many 18-22 year olds need help with managing their time. I think it is abhorrent when you hear about schools passing kids so that they can remain eligible because it ultimately harms the kid. Dexter Manley went to college for 3 years and could not read: where were the adults in the room?!
In the wake of the FBI scandal, do you think that student-athletes should have more or less contact with agents, and why? As someone who is also a white-collar criminal defense lawyer, I think there were regulatory violations but I have real issues with whether anything involved a violation of criminal law. From the agents' standpoint, when you make things transparent then it becomes less likely that the people who operate on the edges will be involved, and then we might have less issues going forward. I do not know the particular agents who were involved in the FBI scandal, but when there is a lot of money at stake it becomes rife with corruption. You should get rid of the agents who people have a problem with and focus more on the process of getting certified/meeting strict criteria.
What do you think about the idea of setting strict standards for certifying agents who can engage with high school players, and would it require a joint approval by both the NCAA/National Basketball Players Association? I believe the NBA has a certification process to become an agent and I know that MLB does. You can represent a player in the MLB draft without being an agent because the eligible players are not yet part of the union. I think stricter standards would be better. I am biased but we need the people who do this for a living to be good at their jobs and have some sort of ethical standards so that they do not end up harming the players. You hear story after story about players who go broke because their agent/financial advisor took advantage of them: I do not want that to happen to any player whether or not they are my client.
What do you think of the 1-and-done rule, and if the NBA does not get rid of it can you imagine going back to a world of freshman ineligibility? That just feels like we are going backwards. I can guess what the thought process was back in the day but just look at today's college freshmen: they do not look like the freshmen of 30 years ago. I do not really understand the 1-and-done rule because it does not make any sense. If someone can go out and get money for their services, then they should have a right to do that. It might be the wrong decision and they might get bad advice…but we all have a right to make bad decisions.
If a player declares for the NBA Draft but does not get drafted, do you think that he should be allowed to remain eligible until signing a pro contract? I do not think that signing with an agent should affect your eligibility, but taking money should. Take Villanova as an example: Coach Jay Wright recruits guys who will probably stick around for 3-4 years (although he had a lot of players turn pro this spring!), which is a big reason for their success. When you have a program like Kentucky you need to keep figuring out who to recruit based on who is turning pro every single year. In baseball there are guys who are eligible for the draft who just end up returning to school if they go undrafted.
What are your thoughts on paying players? I am for it but did not used to be. I sat on an airplane once with a former Penn State football player who explained to me that when he was in college he did not even have money to take a girl out for a slice of pizza or to go to a movie. I do not know how to measure stipends at different schools or within different sports, but they should get enough money to enjoy the regular fruits of being a college student.
If a school is found guilty of major rules violations, would you support a 5-year NCAA tourney ban, a loss of revenue, or some other serious type of sanctions? From watching the manner in which the NCAA has dealt with some of these issues, I have no faith in them as the arbiter of punishment, but there certainly should be ramifications for schools that break the rules. The punishment should be consistent (if you break rule X, then you get punishment Y) but I do not know all the ins and outs of the violations.