NJIT might not be on your NCAA tourney radar but the school has had a fascinating history. Founded in 1881 as the Newark Technical School, it became the Newark College of Engineering in 1930 before ending up as the New Jersey Institute of Technology in 1975. Their basketball team has won approximately 950 games in its near-century of existence, with almost half of those coming courtesy of former head coach Jim Catalano. 1 of the most educated coaches you will ever meet (he has a Masters' degree AND a PhD!), he became the winningest coach in NJIT history and followed that up by becoming head coach at his former high school. HoopsHD's Jon Teitel got to chat with Jim about winning 22 games in a row and having only 1 losing season in 22 years.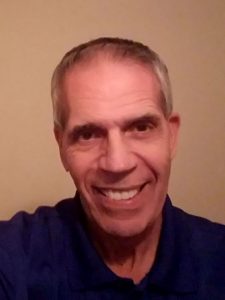 (photo courtesy of northjersey.com)
You played baseball and basketball at Jersey City State: which sport were you best at, and which 1 did you enjoy the most? I played in a metropolitan baseball all-star game as a sophomore and the NCAA later declared me ineligible, which I still regret to this day. I was a Parade All-American baseball player in high school but loved basketball: it was my passion.
After graduating from you got a Masters' degree at William Patterson and a PhD at La Salle: how much importance do you place on academics? Very much.
How did you 1st get into coaching? After graduating college I still wanted to stay involved and my dad knew someone at the Newark Board of Education. I talked to the guy to see if there was a coaching job available within the Newark public school system and ended up becoming a JV coach.
You were head coach at New Jersey Tech and spent the last decade of your tenure doing double-duty as athletic director: which gig did you like more, and how did you balance the 2 at the same time? I definitely enjoyed coaching basketball more. The school did a study to see what they should do with the basketball program because it had never been a winner: after I got there we became very successful and ended up as the tail that wagged the dog. I was a high school principal at the time after getting the job very young. I took the job and eventually pushed us to move up from D-3 to D-2. After the former athletic director left I decided to take over but my passion was always in basketball.
Your star player was Clarence Pierce, who had a very rough upbringing in Paterson: what made him such a great scorer? He still is kind of like a son to me. My assistants brought in several kids from Paterson who had a tough childhood. Clarence was able to "move through the raindrops" because the people who had went down the wrong road protected him from following in their footsteps. As a scorer he was simply untapped: he was a D-1 player who just fell through the cracks. I remember 1 newspaper calling us the best team in the state of New Jersey! He was a charming kid and a phenomenal athlete who was 1 vote away from being named POY.
In the 1994-95 season you won 22 straight games: did it just reach a point where everyone expected your team to win every time they stepped onto the court? We had a 5-year stretch where we were 1 of a handful of teams who swapped the #1 ranking in the country. The 1 game we lost to Staten Island by 1 PT was after Clarence hit a 3 at the buzzer that the refs said came too late. We felt that we were the best team in the country but our kids never took anything for granted so we were very workmanlike. I firmly believe that fundamentals are better when you have talent but talented kids today are not always fundamentally strong.
You remain the winningest coach in school history and only had 1 losing season in 22 years: how were you able to remain so successful over such a long period of time, and do you think that anyone will ever break your record? I do not know but someone would have to be there a long time to break my record. The system we ran worked because we were as dedicated to our expectations as we could be. You have to work on the little things that everyone can do: only make passes you can complete on offense, confuse people by constantly changing things up on defense, etc. We worked hard but played within the confines of the athletes we had. Everything we do is based on fundamentals: if you cannot take a charge then you cannot play for me.
In 2017 you were named coach at your alma mater of Belleville High School: why did you take the job, and what is the biggest difference between coaching in college vs. coaching in high school? I took the job last year after taking 1 year off from coaching for the 1st time in a long time…and I was miserable! I got a call from some people asking if I was interested in coaching in the town where I grew up and I decided that I wanted to bring the school back to respectability. My hometown gave me so much and helped me become the person I am today.
How long do you want to keep coaching, and what do you want to do after retiring? As long as I feel good and am energetic and doing something helpful and still feel passionate, I will not think about retiring because I already went through that once.
When people look back on your career, how do you want to be remembered the most? That I taught my players to be good people, successful, team-oriented, etc. You should be the best you can be for your family. I hope they say that nobody was better than when they played for me.