CLICK HERE for all of Hoops HD's Preseason Coverage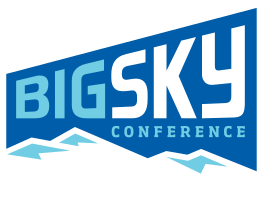 Montana and Weber State.  Weber State and Montana.  That seems to have been the story for about a century or two in the Big Sky conference and it will likely be the story again this season.  The top two teams both return four starters each from last year.  Eastern Washington, a team that also returns four starters, has a chance to compete with the two big dogs, and don't count out last year's CIT champions from Northern Colorado.  One team likely to take a big step back is Idaho, as the Vandals enter rebuild mode after going 14-4 in the conference last season only to get upset in the conference tournament quarterfinals by 10 seed Southern Utah.
Predicted Order of Finish
Montana – The defending regular season and Big Sky tournament champions return four starters, three of whom averaged at least 12 points per game last season. In addition, former Washington transfer Donaven Dorsey is hopefully healthy after missing all of last season with hip injuries and ready to be a big contributor.
Weber State – Winning 20 games and finishing 13-5 in conference play was almost a disappointment last season for a team that is used to finding ways to win the league and contend for the league's tournament bid. Four starters do return led by Jerrick Harding's 22 points per game, so there is plenty of optimism for this season.
Eastern Washington – The Eagles are another team that return four starters this season from a 20-15 team last year. The problem is the one player they lost – Big Sky career scoring leader Bogdan Bliznyuk.  Even without him, however, there is enough talent on this team to make a run at the league crown.
Northern Colorado – Montana and Weber State may be the two teams that seem to compete for the conference title each year, but it was Northern Colorado that became the first Big Sky team to ever win a postseason championship last year when they cut down the nets as CIT champions. Andre Spight's 22.5 points per game are gone, but Jordan Davis and Jalen Sanders are back and should make the Bears tough to beat every time out.
Sacramento State – Even though Justin Strings and his almost 18 points per game are gone, all four other starters are back and Marcus Graves, who missed last year with a back injury, is hopefully healthy again. If he and his teammates can pick up the scoring load, this team should be much better than last year's 7-25 version.
Montana State – The Bobcats return four starters but had a ton of problems last season, finishing only 6-12 in conference play. Star guard Tyler Hall is back and should light up the scoreboard again, but they need to find some production down low if they want to make any serious move up in the standings.
Idaho State – Three starters, all of whom averaged more than 10 points per game, do return, but 7 footer Novak Topalovic decided to transfer to Utah, and with him the team only managed to go 9-9 in conference play. The Bengals should be competitive, but don't expect much better than another .500 league record.
Portland State – The Vikings only have two starters back from last year, and only Holland Woods (who did win conference Rookie of the Year honors) averaged in double figures. They will need to get some serious scoring from a group of Jucos and transfers if they want to compete for an upper division finish.
Idaho – The Vandals look to be in rebuild mode after 22 wins last season as their lone returning starter, Nate Sherwood, is dealing with injuries and may miss the entire season. If the youth on this team gets needed experience this year, do not be surprised to see them right back in contention by next season.
Southern Utah – The Thunderbirds made a surprise run to the Big Sky semifinals last season, knocking off second-seeded Idaho along the way. Three of the top four scorers from that team are gone, however, and this is likely another rebuilding year in Cedar City.
Northern Arizona – The Lumberjacks went 5-27 last year before seeing two of their top players transfer. It is hard to imagine being worse than just 5 wins, but this team may be just bad enough to do that.