CLICK HERE for all of Hoops HD's Preseason Coverage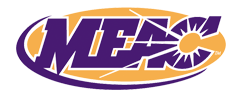 North Carolina Central, Howard, Bethune-Cookman and possibly Norfolk State appear to be the top contenders for this season's MEAC regular season championship, though the regular season champion does not have a very good track record in the conference tournament, as was shown again last season when sixth seed North Carolina Central captured the automatic bid.  However, none of that matters.
Hampton packed its bags after last season and has moved its athletic programs over to the Big South Conference.  That does not matter either.
The only thing that does matter in the MEAC is what is going on in Savannah, Georgia.  The Savannah State Tigers are entering their final season in the MEAC and in Division I, as monetary issues are forcing the school to return to Division II.  Of course, this ignores the fact that the cost of maintaining athletic teams at Division I versus Division II, especially in a conference like the MEAC, are not too far apart.  It also ignores the fact that the "cost" of scholarships for athletes is not a real cost, as the school is simply giving away for free something that has minimal cost to the university itself.  It also ignores the increased exposure that being in Division I gives a school, and the increased enrollment that it can bring – thus actually generating revenue.  The decision, which in our opinion was a bad one, has been made.  But there may still be time to convince the school to change its mind.  Stay in Division I!  It is the right thing to do and you know it!  #SaveTheTigers.
Predicted Order of Finish
North Carolina Central – The Eagles were only 9-7 in MEAC regular season play last year but got hot at the right time to win the conference tournament and steal the league's NCAA Tournament automatic bid. Four starters return from that squad, led by double-double threat Raasean Davis, and a repeat trip to the Big Dance is certainly possible.
Howard – The Bison may have only gone 10-23 last year, but they went 7-5 in their final 12 regular season games and return all five starters led by 2018 MEAC Rookie of the Year RJ Cole (23.7 points and 6.9 assists per game) and 2017 MEAC Rookie of the Year Charles Williams (20.4 points per game). The two teammates could in fact battle it out for both conference Player of the Year and the league scoring title this season.  The biggest question is whether they can improve on defense with the experience they gained last year.  If so, a conference title should be within their grasp.
Bethune-Cookman – The Wildcats tied for the conference regular season title last year before a one point upset loss to Morgan State in their first conference tournament game. Although Brandon Tabb and his 18.9 points per game are gone, three other starters who averaged double digits are returning.  There is no reason why B-CC will not be right in the mix for the top of the MEAC again this season.
Norfolk State – The Spartans return three starters and a pair of reserves who each averaged over 8 points per game last season. Norfolk State was one of the better defensive teams in the MEAC last year, and if they can keep that up this season, they should win more conference games than they lose.
North Carolina A&T – The Aggies won 20 games last season, but only return one of their top four scorers from that team. Point guard Aaren Edmead (9.6 points per game) is the returnee and should be one of the better point guards in the conference this season.  The leadership on the point, together with having last season's MEAC Coach of the Year, Jay Joyner, on the bench, should help this team find a way to win games despite their offseason losses.
Maryland-Eastern Shore – The Hawks dismissed head coach Bobby Collins after going 7-25 last season, although having three of their best players taking medical redshirts may have been the real problem. All three, including former MEAC Rookie of the Year Ryan Andino, are back, together with a pair of double-digit scorers from last season (Tyler Jones and Ahmad Frost).  Clifford Reed is the interim head coach and will have a great chance to remove the interim tag from his title if the team stays healthy and plays up to its potential.
Morgan State – Todd Bozeman's Bears finished 7-9 in the MEAC last season but will have to find a way to get by without their two leading scorers from that team including Tiwian Kendley's 26.1 points per game. It may be difficult to win 7 conference games again this season.
Florida A&M – The Rattlers lost 25 games last season despite having three players who averaged 11 or more points per game. All three of them are gone now, so it is hard to see how the team will be improved.  One player to keep an eye on is 7-foot center Isaiah Martin, who should pick up more than a handful of double-doubles.
Coppin State – Former Maryland All-American Juan Dixon enters his second season as coach of the Eagles, but he has barely made a dent in the rebuilding job needed at this program. 5-27 was rough last season, but at least the team can say they were improved late by going 5-10 after starting 0-17.  Four seniors will play significant minutes this season, so things should get better.
Savannah State – #SaveTheTigers!!! Savannah State enters its final season at the Division I level before beginning the transition D-2 next season.  Although the Tigers shared the MEAC regular season crown last season, only one starter (Zach Sellers) returns from that team.  They should still remain fun to watch, as they run an up-tempo high-scoring offense, but defense will likely once again be a major problem.
South Carolina State – The Bulldogs do not have a player taller than 6-8 on the roster and only return two starters from a team that lost 22 times last year. Damani Applewhite could have a big season, but that likely won't be enough to avoid a finish near the bottom of the league standings.
Delaware State – Sixth man Marquis Collins averaged 9.0 points per game last season. Guard Johquin Wiley averaged 8.5 points.  No other returning player averaged more than 3.  That is not a good sign for a team that went 4-28 last year, with two of those wins being over Cairn and Georgian Court.  New head coach Eric Skeeters will certainly have his work cut out for him.