CLICK HERE for all of Hoops HD's Preseason Coverage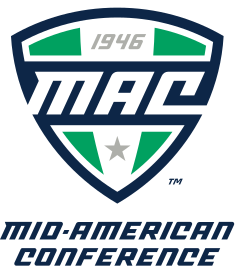 The only conference that still uses a divisional format for its standings and regular season schedule, the Mid-American is poised to deliver us a very exciting 2018-19 season.  Cases can be made for at least ten of the twelve teams in this conference to win their division and contend for the conference tournament title.  The two best, however, should be defending champion Buffalo and Eastern Michigan.  Buffalo returns four starters from a team that got to the Round of 32 last year.  The pick to win the overall regular season title will, however, be Eastern Michigan. The Eagles feature three of the league's best players in James Thompson IV, Elijah Minnie and Paul Jackson.  It will not be easy for the Eagles though, as this league is loaded with talent from top to bottom, and it is hard to imagine many conference games at all this season that will not be fun to watch.
Predicted Order of Finish
EAST
Buffalo – The Bulls won the MAC regular season and tournament titles last year, then beat Arizona in the first round by about 500 points. Guard Wes Clark may be gone, but virtually everyone else of note is back, including CJ Massinburg, Jeremy Harris and two-time defending conference Sixth Man of the Year Nick Perkins.  The Bulls should be very dangerous all season once again and, if they make the Big Dance, will be a very scary first round matchup.
Ohio – The Bobcats return four players who started the majority of their games last year and will gladly welcome back a now-healthy Jason Carter. This team was supposed to contend for the league title last season and, if they remain healthy, should be among the best in the MAC this time around.
Akron – The Zips should be much-improved in head coach John Groce's second year as they return a pair of double-digit scorers (Daniel Utomi and Jimond Ivey), have Emmanuel Olojakpoke back healthy, and welcome in a handful of transfers including Eric Hester (Florida), Loren Cristian Jackson (Long Beach State) and Deng Riak (East Carolina).
Bowling Green – The Falcons got some great offseason news when 6-10 forward Demajeo Wiggins withdrew his name from the NBA Draft. Wiggins averaged a double-double last season and will be the key to the Falcons trying to make noise in this conference.  Bowling Green was only 16-16 overall last year, but were 16-10 on Valentine's Day before breaking their fans' hearts by before dropping their last six games in a row, including three games by 4 points or less.
Miami (Ohio) – Head coach Jack Owens enters his second year at the helm of the RedHawks with a young team that may surprise a few people. All three returning starters are only sophomores, so the future is certainly bright for this team.
Kent State – The Golden Flashes may have been among the conference favorites if 7-foot center Adonis De La Rosa had not decided to transfer to Illinois. However, they do return a pair of double-digit scorers.  The key may be how quickly forward Danny Pippen recovers from offseason knee surgery.
WEST
Eastern Michigan – The Eagles feature a true three-headed monster with double-double machine James Thompson IV and Elijah Minnie down low, plus Paul Jackson in the backcourt. Head coach Rob Murphy also welcomes in a talented recruiting class led by forward Andre Rafus Jr.   There is a ton of talent in the MAC, but the West Division title will almost certainly run through Ypsilanti.
Toledo – Leading scorer Tre'Shaun Fletcher may have graduated, but with three double-digit scorers (Jaelan Sanford, Nate Navigato and Luke Knapke) back, the Rockets appear to be the team most capable of challenging Eastern Michigan for the West Division crown.
Ball State – The Cardinals should be a tough team to beat this season with four starters back, all of whom averaged at least 9.6 points per game. They also welcome in a handful of talented transfers, including K.J. Walton (Missouri) who should contribute right away.
Northern Illinois – The Huskies will certainly score a lot of points this season with their entire starting five back, led by last season's conference scoring leader Eugene German (20.6 points per game) back. They also get Jaylen Key back healthy after he missed last season due to a shoulder injury.  The key will be improving a defense that allowed opponents to shoot 47.7% from the field.
Central Michigan – The Chippewas only return two starters from last season, but sixth man Kevin McKay averaged over 12 points per game, giving them three legitimate scorers on offense (to go with Shawn Roundtree and David DiLeo). In any other season, this team might contend for the division title, but there may not be enough depth here to make noise this year.
Western Michigan – The Broncos were a disappointing 17-15 last season after being favored by some to win their division, and have now lost their star point guard, Thomas Wilder, from that squad. It is tough to see this team making any serious noise in the conference this year.