CLICK HERE for all of Hoops HD's Preseason Coverage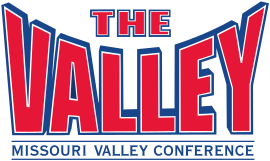 Did someone say that the Missouri Valley Conference isn't that good anymore now that Creighton and Wichita State are no longer in it?  The Loyola Ramblers disproved that notion last season with their amazing run to the Final Four.  Although predicting them to make it that far again this year would be foolish, there is certainly enough returning talent on the roster for the team to hear its name called on Selection Sunday . . . and they may not be the only MVC team to go dancing.  Southern Illinois, Illinois State and Bradley all have large chunks of their rosters returning after strong campaigns last season.  It would not be a shock at all if the Valley found a way to get an at-large bid this year in addition to its conference tournament champion.  No matter what, we should be in for a fun and exciting season.  Have no doubt– the Missouri Valley Conference is for real.
Predicted Order of Finish
Loyola (Chicago) – Last season's feel good story, complete with Sister Jean leading the way as the Ramblers made the Final Four, should have a great chance at a return to the Big Dance this year. Even though Donte Ingram, Ben Richardson and Aundre Jackson are all gone, this team still has a ton of talent.  Leading the way will be MVC Player of the Year Clayton Custer and MVC Freshman of the Year Cameron Krutwig.  And don't forget about Marques Townes as well (Nevada fans surely won't).  Returning to the Final Four will take another miracle or two, but this team will be tough to beat every time they take the floor.
Southern Illinois – The Salukis return all five starters from a 20-13 team that finished second in the conference last season. Armon Fletcher and Sean Lloyd are scorers in the backcourt, while Kavion Pippen (Scottie's nephew) is one of the conference's best big men down low.  He should get some help down there as well with Thik Bol back after missing last season and having two surgeries on his knee.  Thik will likely be limited in his playing and practice time due to his knee, but will be a force to reckon with when he is on the court.
Illinois State – The Redbirds return four starters from last season along with pretty much all of their key reserves. Milik Yarbrough, Phil Fayne and Keyshawn Evans each averaged more than 15 points per game.  This team has experience and depth, two ingredients that could have them in contention for the league crown or even an at-large bid.
Bradley – The Braves return four starters, though will have to make up for the loss of their second leading scorer from last season, forward Donte Thomas. The roster features seven juniors and seniors, so experience will not be an issue.  One newcomer to keep an eye on is 7-1 freshman Ari Boya from Cameroon, one of the tallest players in school history.  Boya recently suffered an ankle injury, however, and is not expected back until at least January.
Valparaiso – The Crusaders return three starters led by Bakari Evelyn, who led the team in scoring at over 17 points per game. They also add in Providence transfer Ryan Fazekas who should have an immediate impact.  This team finished in last place (albeit at 6-12) in the conference last season.  They should be improved this time around.
Northern Iowa – Ben Jacobson's team was 16-16 overall last season and only 7-11 in conference play, which is far below the standards that have been set in Cedar Falls in recent years. With only two starters back, this year may not be much better.  However, keep an eye on freshman A.J. Green, a top 100 recruit who should be on the court a lot this year.
Indiana State – The Sycamores only return two starters from a team that seemed to fall apart as the season wore on last year. One of those two could compete for conference Player of the Year though, as guard Jordan Barnes averaged 17.4 points per game last season.  This team could get much better when the second semester hits as a pair of transfers will become eligible – Cooper Neese (Butler) and Christian Williams (Iowa).
Evansville – New head coach Walter McCarty has work ahead of him with two of his team's best players (MVC scoring champion Ryan Taylor and guard Dru Smith) having decided to transfer. Keep an eye on Evansville's first-ever gradate transfer, Shea Feehan (Eureka College), who averaged more than 30 points per game in Division III last season.
Missouri State – With Paul Lusk gone, Dana Ford comes in to try to rebuild the Bears; but, with only three players who saw serious minutes last season back, it may be a true rebuild. Jarred Dixon is the leading returning scorer, at 9.1 points per game.
Drake – The Bulldogs had a great 2017-18 season, finishing 10-8 in conference play after only winning 7 games overall the year before, but then head coach Niko Medved left (after only one season) for Colorado State. To make matters worse, the majority of the roster is also gone, with Nick McGlynn and Noah Thomas being the only returnees who even scored a point last year.  New head coach Darian DeVries will need to rebuild almost from the bottom up.