CLICK HERE for all of Hoops HD's Preseason Coverage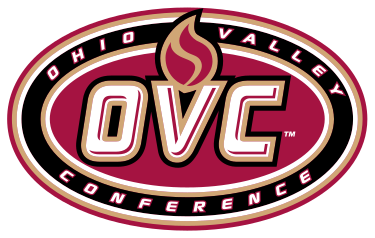 Murray State and Belmont finished 1-2 in the conference regular season standings again last season, with the Racers winning the OVC Tournament and heading to the NCAAs.  This seems to be the story almost every year in the Ohio Valley, and will likely be the tale again when the dust clears this season.  The one relative newcomer that will look to once again crash the party is Jacksonville State, where head coach Ray Harper has turned the Gamecocks into a legitimate threat to win.  Austin Peay could also be in the hunt this season and keep an eye on Morehead State as a team with a huge chance to improve after losing 21 games last year.  Unfortunately, much of the bottom half of the conference is teams in rebuild mode, so don't be surprised to see a lot of bad overall records pulling down the Strengths of Schedule for the league's top teams.
Predicted Order of Finish
Belmont – Dylan Windler just barely missed averaging a double-double last season and could do so this year as he and his teammates will have to make up for the absence of Amanze Egekeze. With two other starters and key reserve Nick Hopkins also back this season, the Bruins have a great chance to claim the Ohio Valley championship.
Murray State – Last year's OVC Player of the Year, Jonathan Stark, may be gone, but the Racers have another guard ready to replace him in Ja Morant who averaged over 12 points and 6 rebounds per game as a freshman. There is no reason why the Racers will not be right back in the thick of the battle for first place.
Jacksonville State – Ray Harper continued to work his magic last season, guiding the Gamecocks to 23 wins and a run to the semifinals of the CBI. The team returns four of its top six players and welcomes in a pair of transfers from high-major programs that should help – Detrick Mostella (Tennessee) and Ty Hudson (Clemson).
Austin Peay – The Governors should be among the conference's top teams, led by their sophomore backcourt pairing of Terry Taylor (last year's OVC Freshman of the Year) and Dayton Gumm. Also keep an eye on freshman big man Matheus Silveira.  At 7-feet tall, the Brazilian import figures to be a force in the middle.
Morehead State – The Eagles have a chance to be the surprise team in the OVC this season. Despite losing 21 games last year, all five starters return and head coach Preston Spradlin welcomes in some intriguing new recruits, including 6-11 Russian forward Sasha Sukhanov.
Tennessee Tech – The Golden Eagles will likely take a step back this season with only one starter returning from last year's 19-14 squad. They do welcome in graduate transfer Malik Martin (South Florida), who at 6-11 has a chance to make a major impact this season.
Southeast Missouri State – The Redhawks might have been picked as a contender for the league title this year had Denzel Mahoney (19.3 points per game) not opted to transfer to Creighton. Even without him, this team should remain competitive thanks to sophomore guard Ledarrius Brewer.
Tennessee State – With Dana Ford now running the show at Missouri State, the Tigers have hired Brian "Penny" Collins as their new head coach. He may have a tough time in his first season as only one starter returns from a .500 team.  Donte Fitzpatrick-Dorsey is eligible after transferring from Ole Miss, where he had been a highly regarded recruit that struggled during two seasons.  This could be a fresh start and chance for him to shine.
Tennessee-Martin – The Skyhawks only won 10 games last season and could be in for another tough ride with leading scorer Matthew Butler gone. Keep an eye on senior forward Fatodd Lewis who will be a double-double threat just about every night.
Eastern Kentucky – Nick Mayo is back for his senior season and should be in the mix for conference Player of the Year. Unfortunately, pretty much everyone else of note, including head coach Dan McHale, is gone from a team that went 11-20.  Mayo will be fun to watch, but don't expect much else this year under new head coach A.W. Hamilton.
Eastern Illinois – The Panthers will be in rebuild mode this season with only guard Mack Smith back from last year's starting lineup. The good news is that Smith, who averaged over 12 points per game, is only in his second year and the experience he and newcomers gain this season could translate into wins next season and beyond.
SIU-Edwardsville – The Cougars went 9-21 last season and do not return a single player that scored 10 or more points per game. That is not a recipe for success, and just avoiding the 20-loss mark may be an accomplishment.