CLICK HERE for all of Hoops HD's Preseason Coverage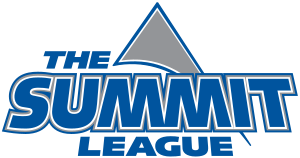 If you have not yet heard about South Dakota State's Mike Daum, you have not been following college basketball much.  Daum, a 6-9 senior forward, has been the driving force behind three consecutive NCAA Tournament bids for the South Dakota State Jackrabbits, including an 8-point first round loss to Ohio State last season.  Daum chose to return to the Jackrabbits for his senior season, which makes his team the overwhelming favorite to win another league title and return to the Big Dance.  In-state rival South Dakota looks to be the best of the rest, but probably will not seriously challenge for the title.  Western Illinois looks poised to finally break out of the league cellar, while the newest conference member, North Dakota, might just take the Leathernecks' spot down there.
Predicted Order of Finish
South Dakota State – Mike Daum (23.9 points and 10.3 rebounds per game) had the chance to go the graduate transfer route and probably could have played for any team in the nation. Instead, he is back for one more go-around with the Jackrabbits.  With three additional key seniors returning to join him, this has a chance to be a very special season in Brookings.
South Dakota – The Coyotes followed up at 22-win 2016-17 campaign with 26 wins last season. Too bad they did so during an amazing stretch by their in-state rival from South Dakota State, as an NCAA bid eluded them both years.  Head coach Craig Smith is gone now, having taken the Colorado State job, so former Grand Canyon assistant Todd Lee comes in.  Lee does get four starters back, but the one that is gone, Matt Mooney (graduate transfer to Texas Tech), averaged over 18 points per game and will be missed.
Denver – Despite losing two of their top three scorers from last season, the Pioneers should remain competitive thanks to a pair of incoming graduate transfers – Tory Stewart-Miller (Colorado) and Ronnie Harrell Jr (Creighton). Returning senior guard Joe Rosga should remain dangerous.  He is a career 43% three-point shooter.
Western Illinois – It may be a stretch to pick a team that almost always finished near the bottom of the league this high, but the Leathernecks return four starters including conference Defensive Player of the Year Brandon Gilbeck and leading scorer Kobe Webster. If there ever was a year to buy stock in WIU, this may be the one.
Purdue Fort Wayne – The Mastodons from Purdue Fort Wayne (no, they are neither IUPU-Fort Wayne nor just Fort Wayne anymore) could have a contender for conference Player of the Year if not for that guy over at South Dakota State. John Konchar is a double-double threat every time he takes the court – and dishes out enough assists and gets enough steals that a triple (or can we say quadruple?) double is not out of the question.  Although Konchar will put up numbers, don't expect much of an improvement from last year's 7-7 conference mark with three starters, including Bryson Scott (22.6 points per game), gone.
North Dakota State – The Bison finished 15-17 last season and may be hard-pressed to even match that mark this year with only two starters returning. They will need to find a way to add more scoring now that Paul Miller and his 19.5 points per game are gone.
Omaha – The Mavericks only won four conference games last season, in part due to an injury to double-double threat Mitch Hahn. Hahn is back healthy and is joined by last year's leading scorer, senior guard Zach Jackson, as well as Wichita State transfer Brett Barney.  This team won't contend for the league crown, but they should be improved.
Oral Roberts – The Golden Eagles had five players average double-digits in scoring last season. Despite that, the finished 11-21 overall and 5-9 in Summit League play.  Only two of those five players are back this season, so it is hard to see how this team will improve.
North Dakota – The good news for the Fighting Hawks is that they are just two years removed from an NCAA bid and return three double-digit scorers from last season. The bad news is that last year they fell to 8th place in the Big Sky, lost 20 games overall, and then saw top player Geno Crandall transfer to Gonzaga.  It will likely be a long first trip through the Summit League for the team from Grand Forks.