CLICK HERE for all of Hoops HD's Preseason Coverage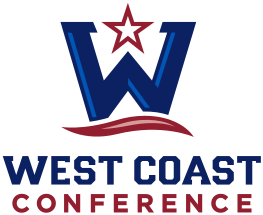 There was a time that some of us can still remember when Gonzaga was just this funny-named school out in Washington State whose scores would occasionally flash across the bottom of the screen.  The only funny thing now is that there is an entire generation of fans and players that have never seen a Selection Sunday which did not include the announcement of the name "Gonzaga".  The Zags have played in 20 consecutive NCAA Tournaments and won at least one game in the Big Dance for each of the last 10.  Mark Few's team has made at least the Sweet 16 for the past four seasons, and of course made it all the way to the 2017 national championship game.  So, when will the Zags finally step back down to the level of their West Coast Conference brethren?  Not this year!  On paper, Gonzaga has a team that may actually be better than the one from two years ago and picking them as a preseason Final Four team almost feels like a given.
Beyond Gonzaga is where the WCC runs into problems.  After Saint Mary's missed the field last year, despite 28 regular season wins, the league needs to find a way to put together better resumes and better teams.  The recent influx of name head coaches should continue to help.  The league now has Damon Stoudamire, Terry Porter, Herb Sendek, and this year's newest addition (or you could say return) – Lorenzo Romar at Pepperdine.  At the end of the day, BYU and Saint Mary's should again be among the best teams not named Gonzaga, but keep an eye on San Diego as a team ready to make a big leap up into the upper echelon of the standings.  However, unless the Zags get upset in the WCC Tournament, this is also likely once again a single-bid conference.
Predicted Order of Finish
Gonzaga – The Zags should be a decent team this season, and by decent we mean serious national championship contender. There simply are no holes in the lineup.  In the frontcourt, the team has top returnees Rui Hachimura and Killian Tillie along with San Jose State transfer Brandon Clarke, who should easily fill in for the departed Johnathan Williams.  In the backcourt, Josh Perkins will run the point again and Zach Norvell should light up the scoreboard.  Maybe backcourt depth is the weakness?  Not with former North Dakota star Geno Crandall coming in as a graduate transfer.  As long as Clarke and Crandall gel with the returning cast, and of course everyone stays healthy, there is easily enough talent here for a trip to Minneapolis.  Heck, there is enough talent here to cut the nets down in Minneapolis.
San Diego – Picking a team not named BYU or St. Mary's this high may be considered heresy by some, but the Toreros return most of the key pieces from a 20-win team, including the inside-outside combo of the Isaiah's – Isaiah Pineiro and Isaiah Wright. Add in the three-point shooting touch of Olin Carter III and this just may be the year for USD.  The biggest obstacle for the team to overcome is dealing with a new head coach, as former assistant Sam Scholl takes over – though he did lead them to the third round of the CIT last year after Lamont Smith was suspended and eventually resigned due to a domestic abuse allegation.
BYU – The Cougars would likely be on most people's lists of NCAA Tournament caliber teams if Elijah Bryant had not decided to turn pro a year early. Without his 18.2 points per game, it is tough to see where the outside scoring will come from (TJ Haws runs the point more than he scores and Nick Emery must sit out the first nine games).  Inside, however, this team is just fine with double-double threat (and possible conference Player of the Year) Yoeli Childs.  Childs could end up averaging 20+ points and 10+ rebounds per game this season.
St. Mary's – 28 wins was not enough to get an at-large bid last season, due entirely to way too weak of a non-conference schedule. With the WCC regular season cut to only 16 games, and a few more challenges on their slate, SOS should not be as big of an issue.  Making up for the graduation losses of Jock Landale, Calvin Hermanson and Emmett Naar, however, will be a problem.  One player to keep an eye on will be Seattle transfer Aaron Menzies, a double-double threat down low who is among the best shot blockers in the entire nation.
Pacific – Head coach Damon Stoudamire improved the Tigers from 4 conference wins in his first season to 9-9 last year. There is no reason why things will not keep heading in the right direction, especially with Jahlil Tripp and Roberto Gallinat back to lead the way.  Tripp is a triple-double (or is that tripple-double?) threat with his ability to pick up rebounds and assists, while Gallinat scored 41 points in a game against San Francisco late last season.  Also keep an eye on North Dakota State transfer Khy Kabellis, a double-digit scorer two years ago for the Bison.
San Francisco – The Dons won 22 games and advanced all the way to the CBI finals in head coach Kyle Smith's second year at the helm. To match that level of success this season they will need to replace a pair of double-digit scorers.  Guard Frankie Ferrari (11.4 points per game last season) and the return of Charles Minlend, who missed last season with a torn labrum, should help keep them competitive at least.
Loyola Marymount – The Lions only had two problems last season – offense and defense. At 71.8 points scored per game, they ranked 234th in D1.  At 76.4 points allowed, they ranked 278th.  Those numbers have to improve, and luckily the players to make them better may be here.  James Batemon can score and dish (17.8 points and 4.6 assists per game last year), former Northwestern State guard Jordan Bell should be a threat from deep, and both Eli Scott and 7-4 Mattias Markusson are double-double threats down low.  Head coach Mike Dunlap may be on the hot seat entering this season, but the pieces are here for an improvement.
Portland – The Pilots enter the third year of the Terry Porter era and may finally have the pieces to begin the slow climb out of the conference cellar. A pair of double-digit scoring guards (Marcus Shaver Jr and Josh McSwiggan) return, and the new recruits will finally add some size to the roster.  Keep an eye on 6-10 Theo Akwuba who averaged over 10 blocks per game in high school and 7-0 Jacob Tryon, a big with a solid three-point shot.
Santa Clara – KJ Feagin averaged over 17 points per game last season and could improve on that number with the Broncos having a lot of holes to fill on the roster of a team that had 20 losses last season. The key will be transfers, most notably Tahj Eaddy from Southeast Missouri State who will look to step into the point guard role after having a 2-to-1 assist to turnover ratio at his former school.
Pepperdine – In 1996, Lorenzo Romar took over the Pepperdine head coaching job from then-interim head coach Marty Wilson. 22 years later and Romar is back, replacing the head man for the past seven years, Marty Wilson.  Romar has the ability to recruit some huge talent, so don't be surprised to see this program get better fairly quickly.  The team this year does return some pieces as well, including sophomore scorer Colbey Ross (over 14 points per game) along with Kameron Edwards and Eric Cooper (who both dealt with injuries last season).  At the end of the day, it is a transition year and Romar's recruiting has never matched his in-game results, so don't expect any huge improvement on last year's 2-16 WCC record.