Last month the Knight Commission on Intercollegiate Athletics held a public meeting at the National Press Club in Washington, DC, to discuss USA Basketball programs/policies that affect elite college basketball players, requirements for coaching education/certification, and accountability throughout college sports. The Commission subsequently asked the NCAA to establish more serious oversight standards regarding shoe and apparel income (a call for greater public transparency) and college basketball coaches (via a higher level of professional preparation/certification). In light of all the recent scandals and health concerns in college sports these issues seem to be more important than ever before. HoopsHD's Jon Teitel attended the meeting and conducted interviews with multiple Knight Commission panelists. We begin our exclusive 2-part series with panelist Jim Tooley (CEO of USA Basketball), who discussed the 2020 Olympics as well as the 1-and-done rule.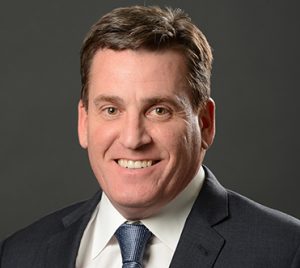 You joined USA Basketball in 1993 as the Men's National Team director and were appointed CEO in 2001: what do you do and what has been the best moment of the past 25 years? We have had a lot of great years during that time and won many gold medals. There are so many competitions but I find a lot of satisfaction in the expansion of the organization into youth development. I am very proud of our work in coach development and we want to get even deeper. We are bringing some structure to an unstructured space.
Team USA finished 6th at the 2002 FIBA World Championship and lost 3 times at the 2004 Olympics before winning the bronze medal: how on earth did that happen, and what impact have those tournaments had on the past 2 decades of USA Basketball? You will think I am crazy but it might have been the best thing to happen to the organization/sport. Sometimes you need to take a step backward before moving ahead. There was an article in 2008/2009 about it becoming "en vogue" to play for the USA. We could have hung our heads but all of the stakeholders rallied around us and we came out stronger/more credible. Building that sustainability/success has allowed us to expand our reach.
You previously stated that 1 of the best games you have ever seen in person was the 2008 USA-Spain gold medal game: what are your memories of that final 1 decade later? It was nerve-racking! Everyone thinks that you just show up and win the gold medal but so much effort went into it. Dwyane Wade played great and Kobe Bryant knocked down a dagger…but Spain just did not go away. Sometimes when you win a gold medal there is a feeling of relief but in 2008 it was a feeling of joy.
Last summer the International Olympic Committee voted to include 3-on-3 basketball in the 2020 Olympics in Japan: how do you like the idea, and who do you envision representing the USA (current pros, former college stars, no-names, other)? I absolutely love the idea: I was on 1 of FIBA's working groups and was also a 3-on-3 ambassador. It gets the sport into parts of the world like Hungary/Estonia where it was not previously as prominent. FIBA recently came out with their eligibility criteria: for the USA it will most likely involve post-college players who are not currently in the NBA. We will have to get creative because it will be a tough task to qualify as a country: there are only 8 men's and 8 women's spots available.
You are also a member of the Naismith Basketball Hall of Fame Board of Trustees: what kind of stuff do you do, and how cool is it to have Dr. James Naismith's grandson as a fellow trustee? It is an honor to serve on the board. Going to the enshrinement ceremony and seeing all the greats there like Bill Russell/Spencer Haywood/Rick Barry is awesome. Due to all of my work with FIBA, I serve on the international committee and recommend who gets into the Hall of Fame from the international community.
In August you said your organization was "caught off guard" by the NCAA's proposal that USA Basketball would determine which elite young athletes could hire agents in the new system: are you caught up now, and do you think it is a good idea for high school kids to have agents? There was a miscommunication for sure: it had been discussed but USA Basketball will not be the group to identify which players get agents.  It did not make sense for us to identify kids for 2 reasons: we only work with American players (not international prospects) and some of our national teams have players (like Paul George) who did not come up through the junior national team ranks.
You were a panelist at the Knight Commission's October meeting regarding programs/policies that affect elite men's college basketball players: what was the most important message that you wanted to convey to the audience? We wanted to convey that we have athlete protections and coach licensing programs. Many people think that we just put an Olympic team together every 4 years so it is nice to spread our gospel because we spend more time doing things other than that.
In light of last month's guilty verdicts in the college basketball "pay-for-play" trial of James Gatto/Merl Code/Christian Dawkins, what tools do you recommend to strengthen oversight of college sports? We are just getting started with the recommendations and their implementation. Once it all starts I want to see the impact of the recommendations (on recruiting in June, on the NCAA camps in July, etc.), but right now it is simply too early to tell.
What do you think of the 1-and-done rule, and what was your reaction to the G League's announcement earlier this month that they will pay elite high school players who do not want to go to college $125,000? We are not the authority on the 1-and-done rule but were told that the earliest it could happen is 2022. I think the G League offer is a nice 1 but I do not know what impact it will have on guys like Marvin Bagley/RJ Barrett deciding to turn pro right out of high school rather than going to Duke. However, take a player like Terrance Ferguson: I think that it would have been great for him to stay home in the US and be seen rather than go to Australia because he was not visible to most people who wanted to scout him. I think it is a nice option to have for some kids but they will not let every kid get paid that money: it will be pretty selective.
My friend who went to Colorado State wants to know if you have ever been to the Pickle Barrel for lunch, and if so what is your favorite item on the menu? I have never been there! My place was the Horsetooth Inn: you had to drive up the mountain to get there but it is not around anymore.