CLICK HERE for all the News, Notes, and Links you could possibly want as Championship Week gets underway!! 
HoopsHD is getting prepared for the greatest month of the year with a 2-part preview of every single conference tourney in the nation. Jon Teitel kicks it off today with his predictions for the 13 conference tourneys getting underway this week, and you can check back next week for his picks concerning the 19 other conference tourneys.
You can also check out all the brackets right here.
America East tourney predicted champ: Vermont (#1 seed)
Dates: March 9-16
Location: Campus sites
Last year's tourney champ: UMBC (#2 seed)
Fun fact: 4 different champs in past 4 years
Seeding: each of past 4 champs were top-2 seed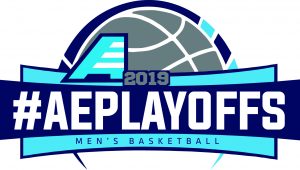 Rest easy, Virginia: I do not think that UMBC will win this tourney 2 years in a row. Vermont did get swept by the Retrievers this year but as the #1 seed they might be able to avoid them completely because UMBC might meet Stony Brook in the semifinals (who they lost to at home by 15 PTS last week). The Catamounts swept Stony Brook this year so they will have no fear of the Seawolves themselves. They have only lost 3 games since late-November which means they have plenty of practice at winning several games in a row. JR F Anthony Lamb was conference tourney MVP as a freshman in 2017 but missed ½ of 2018 due to a left foot fracture. All he is doing in 2019 is leading the conference in PPG/RPG and is #2 in BPG so he appears fully capable of putting the entire team on his back. Since the higher-seeded school gets to host each tourney game in which they play, Vermont cannot wait to welcome teams to Patrick Gymnasium where they have lost exactly 2 home games this season. Coach John Becker knows how to win games in March, as he has made a postseason tourney during each of his 1st 7 years as the head man in Burlington and is well-positioned to make it 8-for-8.
Atlantic Sun tourney predicted champ: Lipscomb (#1 seed)
Dates: March 4-10
Location: Campus sites
Last year's tourney champ: Lipscomb (#2 seed)
Fun fact: Florida Gulf Coast has appeared in the title game 6 times in the past 7 years
Seeding: 7 of past 8 champs were top-2 seed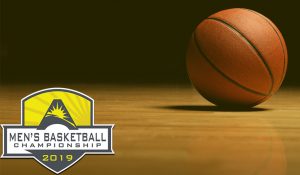 In the past you could bank on FGCU making this title game. However, now that Liberty has joined the Atlantic Sun, Dunk City has a new obstacle in its path. Defending champ Lipscomb got a taste of the Madness last March in an NCAA tourney loss to North Carolina, then got a taste of regular season success by winning at TCU last November. They did lose at home to the Flames in February but after beating them by 20 PTS in January they should have plenty of confidence if they meet again in the rubber game. As the #1 seed then they will get all of their remaining games at home, where they have lost exactly twice by a total of 12 PTS this season. Coach Casey Alexander has a starting lineup consisting entirely of juniors/seniors including the conference's top scorer in Garrison Mathews (who was conference tourney MVP in 2018), and when combined with defending their title that makes for a winning recipe.
Big South tourney predicted champ: Radford (#2 seed)
Dates: March 5-10
Location: Campus sites
Last year's tourney champ: Radford (#2 seed)
Fun fact: only 5 champs in past 21 years are Coastal Carolina/Liberty/Radford/UNC Asheville/Winthrop
Seeding: 3 of past 6 champs were not top-2 seed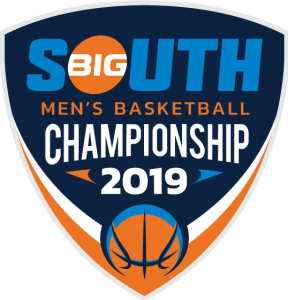 Since Coastal Carolina/Liberty are no longer in this league and UNC Asheville has beaten exactly ONE D-1 program all year (via single-digit sweeps of USC Upstate) it looks like the best options are Radford/Winthrop. I want to pick the Eagles but after getting swept by Radford in February I think that we will have to go with the defending conference champs. I REALLY want to pick Campbell, who swept Radford and has 1 of the best scorers in the history of the sport in Chris Clemons, but since the Camels have never won this tourney before I think they might not be ready for prime time. The Highlanders have raised a red flag by losing 3 of their final 5 games but these losses are a bit deceptive because they were by a combined 6 PTS, which means that this team is only a few possessions away from being undefeated in 2019. 2018 conference COY Mike Jones has learned from some of the best: he made the 2011 Final 4 as an assistant to Shaka Smart at VCU and worked for John Beilein at both Richmond/West Virginia. What will get REALLY interesting is if Radford makes it back to the NCAA tourney for the 2nd straight year and ends up in the 1st 4 against a Bucknell team that includes Coach Jones' son Nate!
CAA tourney predicted champ: Hofstra (#1 seed)
Dates: March 9-12
Location: North Charleston, SC
Last year's tourney champ: Charleston (#1 seed)
Fun fact: 7 different champs in past 8 years
Seeding: each of past 18 champs were top-3 seed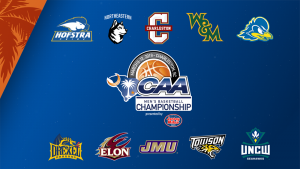 This is a 3-team race among Charleston/Hofstra/Northeastern. Everyone was proud of the Pride during their 16-game winning streak from late-November through late-January, but 3 February losses have caused some concern. The Cougars will have a mostly-home-court advantage at the North Charleston Coliseum but were swept by Hofstra and needed an OT win at home to avoid being swept by Northeastern. The sentimental pick (as always) is William & Mary because they are 1 of only 4 original D-1 schools (along with Army/Citadel/St. Francis NY) to have never made the NCAA tourney. The last time Hofstra made the NCAA tourney was 2001, when they lost to a UCLA team led by the legendary Dan Gadzuric (14 PTS/13 REB). They might have the best player in school history sitting on their sideline (assistant coach Craig "Speedy" Claxton) and SR G Justin Wright-Foreman might match a feat that his assistant coach once achieved by winning his 2nd conference POY award.
Horizon tourney predicted champ: Northern Kentucky (#2 seed)
Dates: March 5-12
Location: Detroit, MI
Last year's tourney champ: Wright State (#2 seed)
Fun fact: 7 different champs in past 8 years
Seeding: 6 of past 8 champs were not #1 seed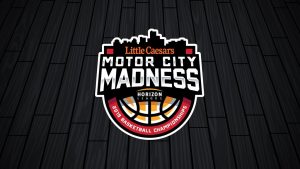 I like to pick a lot of #1 seeds but not in this conference where the only "chalk" you will see is the piece that was left in ruins next to the blackboard in the locker room of the regular season champ. Wright State was 8-10 overall in mid-January but has turned into a completely different team with only 2 road losses since then. The Norse struggled mightily down the stretch with 4 February losses after winning 10 of their previous 11 in December and January, but since they split the season series with the Raiders I think they have as good a chance as anyone. There are few players in the conference who can handle 280-pound Wright State big man Loudon Love but 1 who can certainly pose a challenge is 250-pound Northern Kentucky big man Drew McDonald (who is almost averaging a double-double this year after having 19 PTS/13 REB in an NIT loss to Louisville last March). Each of NKU's last 6 losses were by single-digits so even if they are not great at closing out games you can never truly count them out.
MAAC tourney predicted champ: Quinnipiac (#3 seed)
Dates: March 7-11
Location: Albany, NY
Last year's tourney champ: Iona (#4 seed)
Fun fact: Iona has been in title game each of past 6 years (4 wins and 2 losses to Manhattan)
Seeding: each of past 8 champs were 2-4 seed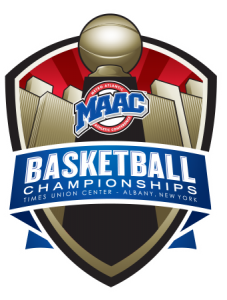 You can go ahead and advance Iona to the title game, especially after finishing strong down the stretch with 7 straight wins…but as the #1 seed history is not on their side. Combined with a down year for Manhattan (who lost 20 games but finished on a high note by beating Quinnipiac on the road), the time is ripe for a brand new champ. Quinnipiac has not had a winning streak this year of longer than 3 games but they did split the season series with the Gaels. The Bobcats have lost 11 games since Thanksgiving but each of them were by 10 PTS or less. Coach Baker Dunleavy learned a lot about winning in March from his former boss Jay Wright, as Baker literally had a front-row view of Kris Jenkins making the most famous college buzzer-beater ever to win the 2016 NCAA title. He learned a lot about scoring from his brother Mike (11,000+ career NBA PTS) and learned a little more last month from the league's leading scorer Cameron Young, who scored 55 PTS in a 3-OT win at Siena.
MVC tourney predicted champ: Southern Illinois (#3 seed)
Dates: March 7-10
Location: St. Louis, MO
Last year's tourney champ: Loyola-Chicago (#1 seed)
Fun fact: only 3 champs from past 10 years who are still in this conference are Indiana State/Loyola-Chicago/Northern Iowa (Creighton/Wichita State both left after winning a pair of titles)
Seeding: each of past 17 champs were top-4 seed

If Nick Norton was healthy then Drake would have been a strong pick, but since he is out for the year with a torn ACL and the Bulldogs have a pair of double-digit losses to Loyola-Chicago this tourney is wide-open. Indiana State is wrapping up its 5th straight season with 15+ losses and Northern Iowa is the #6 seed, leaving Loyola-Chicago as the heavy favorite. The Ramblers will not be sneaking up on anybody this year after making the Final 4 last year but the hottest team entering Arch Madness just might be the Salukis, who have won 3 in a row (including a double-digit win over Loyola). SIU struggled early with SR G Armon Fletcher out for 9 games due to a bruised knee/suspension, but he has carried his team down the stretch with 18+ PTS in each of the past 6 games. This team has big brains (SR G Marcus Bartley was a 3rd-team Academic All-American in 2018), good genes (SR C Kavion Pippen's uncle Scottie is a Hall of Famer), and if you need some barbecue sauce then Coach Barry Hinson is your man!
NEC predicted champ: Fairleigh Dickinson (#2 seed)
Dates: March 6-12
Location: Campus sites
Last year's tourney champ: LIU (#4 seed)
Fun fact: only 4 champs in past 11 years are Fairleigh Dickinson/Long Island/Mount St. Mary's/Robert Morris
Seeding: each of past 19 champs were top-4 seed

Based on the math you need to pick a top-4 seed who has been 1 of the only 4 champs during the past 11 years, which leaves us with FDU and RMU. It is hard for me to pick against my fellow Penn alum Andy Toole (who is finishing his 9th year as head coach of the Colonials), but since the Knights beat him in double-OT to begin February and have won 11 of their past 13 I think it is time for a title in Teaneck. They are unquestionably the leaders of the all-name team (featuring a pair of starters named Xzavier and Elyjah) and will have a distinct Edge over all of their opponents (SR G Darnell Edge). They have lived by the 3 all year (40 3P% is top-5 in the nation) and if they keep making long-distance shots then they have a Fairleigh good shot to emerge victorious.
OVC predicted champ: Jacksonville State (#3 seed)
Dates: March 6-9
Location: Evansville, IN
Last year's tourney champ: Murray State (#1 seed)
Fun fact: 5 different champs in past 5 years
Seeding: only 1 of past 5 champs were top-2 seed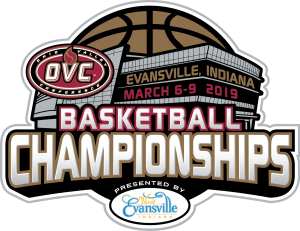 The fact that we have a quartet of 21+ win teams (Austin Peay/Belmont/Jacksonville State/Murray State) who are head and shoulders above the rest of the conference means that this should lead to 1 of the best semifinals of any conference tourney. The Racers have 1 of the best players in the nation in Ja Morant while the Bruins have 1 of the best 800-win coaches in Rick Byrd. Jacksonville State started the year 0-3 but regrouped in January thanks to a pair of double-digit wins over Belmont and a 20-PT win over Murray State to finish the month. They dropped 2 straight games to start February but got back on track with 7 straight wins to finish the regular season (including back-to-back double-OT wins!). Coach Ray Harper's track record in the postseason is simply jaw-dropping: 6 consecutive appearances in the D-2 title game with Kentucky Wesleyan from 1998-2003, 3 consecutive appearances in the NAIA title game with Oklahoma City from 2006-2008, and is now only a few wins away from making his 4th NCAA tourney in the past 8 years. They made the CBI semifinals last March and appear ready to make the leap to the NCAA this month.
Patriot predicted champ: Colgate (#1 seed)
Dates: March 5-13
Location: Campus sites
Last year's tourney champ: Bucknell (#1 seed)
Fun fact: Bucknell has been in title game in 5 of past 8 years (4 wins and a 5-PT loss to Lehigh)
Seeding: 4 of past 7 champs were not #1 seed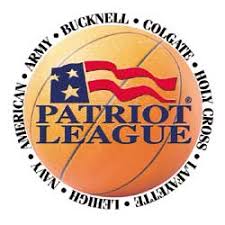 Oh what a difference 2 weeks make: Bucknell was 11-2 in conference play and seemed to be cruising into yet another title game before stumbling in each of their final 3 road games (at Holy Cross/Colgate/Navy). Fortunately for the Bison, the higher seed will host each postseason game so they might be able to enjoy some home cooking in Lewisburg through at least the semifinals. Coach Nathan Davis swept Lehigh so I am sure he would prefer to focus on a possible semifinal rematch with the Explorers rather than having to head back to Colgate to face Penn alum/defending conference COY Matt Langel with a title on the line. Since the Raiders have won 7 in a row and everyone seems to love Hamilton these days (both the city AND the Broadway show), I will go with the hot hand and say that Colgate goes dancing for the 1st time since Adonal Foyle (21 PTS/14 REB/6 BLK) almost beat UConn by himself in 1996.
SoCon predicted champ: Wofford (#1 seed)
Dates: March 8-11
Location: Asheville, NC
Last year's tourney champ: UNC Greensboro (#1 seed)
Fun fact: only 4 champs over past 18 years who are still in this conference are Chattanooga/East Tennessee State/UNC Greensboro/Wofford
Seeding: each of past 29 champs were top-3 seed

Despite the fact that Wofford might have to beat a PAIR of 24+ win teams just to win the title, which should make for 1 of the best tourney semifinal pairings in conference history, when you have not lost since Christmas then you have made me a believer. The irony is that even if they lose the title game they have a resume that can hold its own against any at-large team in the country: they could end up with a whopping 8 wins against top-100 teams even if they get upset in the title game! They live by the 3, and when you are #3 in the nation with 41.7 3P% you are living rather well. They also have great size for a mid-major with 6'8" Cameron Jackson and 6'9" Keve Aluma in the starting lineup. Duke's Zion Williamson is certainly the biggest thing to come out of Spartanburg, SC this year…but the Terriers are not that far behind!
Summit predicted champ: South Dakota State (#1 seed)
Dates: March 9-12
Location: Sioux Falls, SD
Last year's tourney champ: South Dakota State (#1 seed)
Fun fact: South Dakota State has been in title game in 6 of past 7 years (5 wins and a 1-PT loss to North Dakota State)
Seeding: 12 of past 13 champs were top-2 seed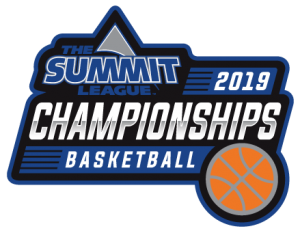 How do you pick against the defending tourney champ/#1 seed who has lost exactly 1 game by a single point since early-January and features 1 of the 10 best scorers in the history of the sport (Mike Daum)? You do not. Omaha deserves some consideration for being the cause of that 1-PT loss but I do not expect the Jackrabbits to blow another 16-PT 2nd half lead on the road. Since his team's 2nd scoring option is David Jenkins Jr. (who had 34 PTS/10-15 3PM in the loss to Omaha), Coach TJ Otzelberger has to be feeling pretty good about trying to win his 3rd straight conference tourney in 3 years as a head coach. The fans in Brookings only have to travel 1 hours south to watch the festivities in Sioux Falls and I expect them to have a Daum good time.
WCC predicted champ: Gonzaga (#1 seed)
Dates: March 7-12
Location: Las Vegas, NV
Last year's tourney champ: Gonzaga (#1 seed)
Fun fact: Gonzaga has won 16 titles in past 21 years and finished 2nd each of the other 5 times
Seeding: each of past 10 champs were top-2 seed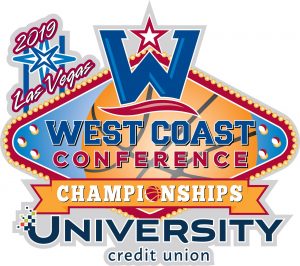 For as much recognition as Kansas coach Bill Self gets for owning the Big 12, Coach Mark Few's dominance of the WCC since taking over in Spokane 2 decades ago is almost incomprehensible: 19 straight NCAA tourney appearances, 18 regular season titles, and 15 conference tourney titles (including 6 straight title game victories by double-digits!).  The 12-time conference COY has seen his Bulldogs lose only 2 conference games during the past 3 YEARS combined so the smart bet in Vegas will not be on the rest of the field. Gonzaga won every single conference game this year by double-digits so if any of their opponents can even hold the Zags' margin of victory to single-digits it would be considered a huge upset.